Over the years, M.A.C (Make-up Art Cosmetics) has managed to produce highly innovative beauty products. The brand, which is part of the Estée Lauder Companies Inc has grown in the last 30 years through word-of-mouth endorsements from makeup artists, models, photographers and journalists worldwide.   
MAC launched their new Studio Radiance Serum-PoweredTM Foundation to the Kenyan market on Saturday the 28th of October 2023. I had the pleasure of attending the launch at Art Caffe, Dusit D2 Complex and getting to know more about this new addition to the MAC family.  
The new Studio Radiance Serum-PoweredTM Foundation is infused with a cocktail of powerful skin-caring superfoods including olive and jojoba oil to condition the skin for a healthier glow. Additionally, it is packed with vitamin E and antioxidants to protect the skin from pollution and blue light.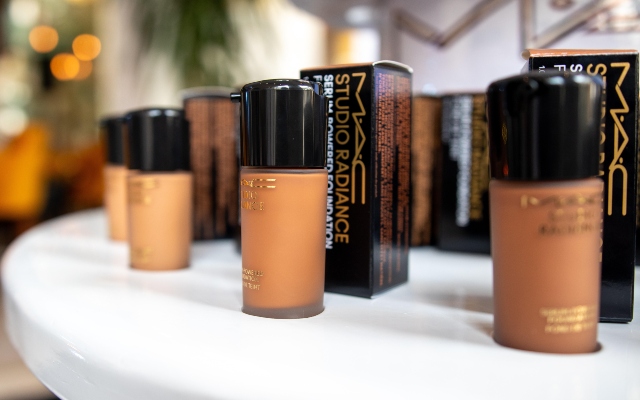 This serum-based foundation is also lightweight and boasts 24-hour hydration and medium buildable coverage that instantly evens out the complexion and blurs the appearance of skin redness, dark spots, pores and fine lines, leaving your skin looking plumper, smoother and radiantly glowing.  
According to Siphesihle Ngalonkulu , MAC Product Marketing Manager Sub Saharan Africa, "The Serum-PoweredTM Foundation is powered by an 80% skincare base with 33 skincare ingredients, including a 10% hyaluronic acid solution, locking in moisture beneath the skin's surface."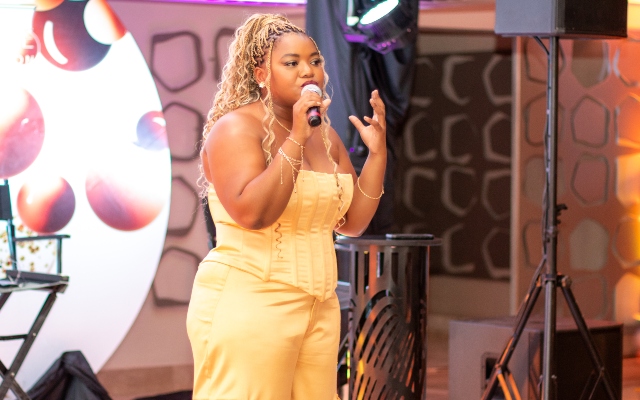 Speaking at the Masterclass event, she shared her excitement stating that the foundation is a game changer that will offer radiant and healthy-looking skin for everyone.   
Content creators, makeup artists, beauty enthusiasts and influencers like Sonal Maherali, Anita Nderu, Natalie Tewa, Stephanie Ng'ang'a, Vivy Mutheu and other amazing people in the industry were present during the event.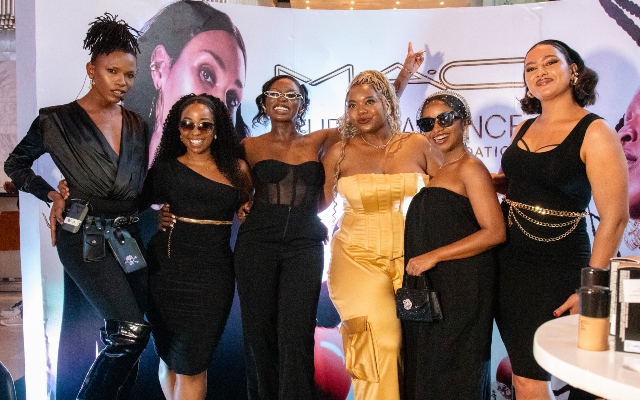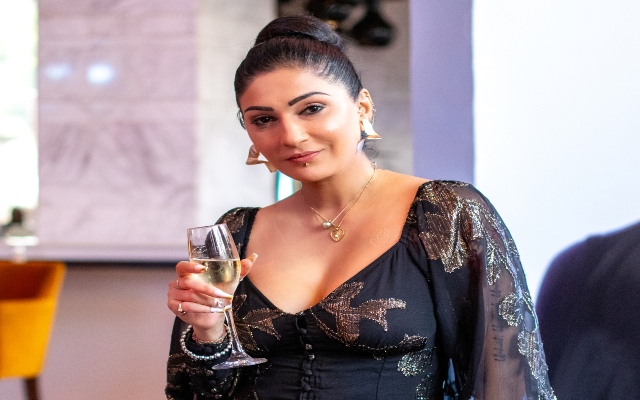 The audience got the chance to experience three Masterclass sessions. The first session was by Lulu Waruhiu, a MAC retail trainer in East Africa. The second session was by Stephanie Cherono, a celebrity makeup artist. The third session was by Dennis Karuri, a celebrity makeup artist as well.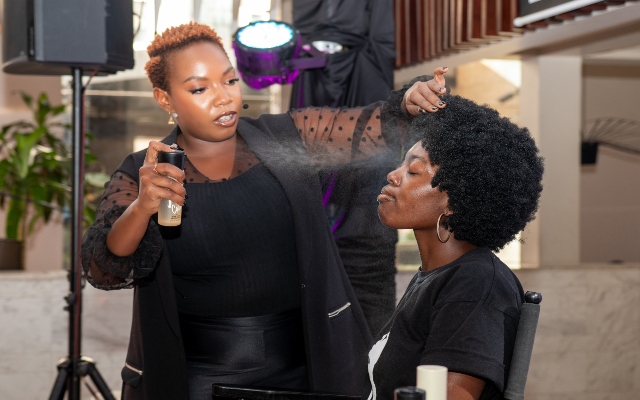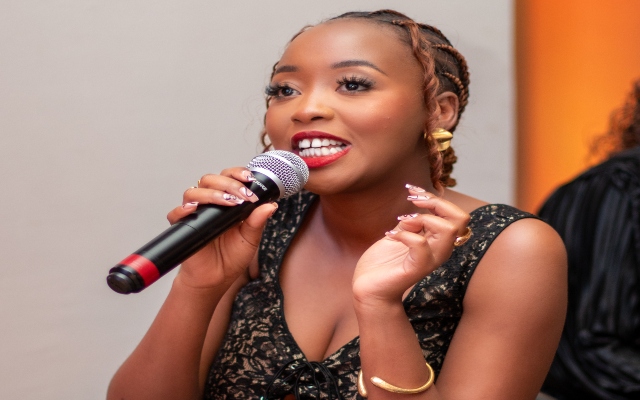 The three makeup artists got to share their different makeup techniques using the new Studio Radiance Serum-Powered Foundation. Showing the audience how to seamlessly incorporate the new foundation into their everyday routine.
Lulu Waruhiu focused on a high fashion luminous look whereby you use minimum product to achieve a skin-like look. Stephanie Cherono gave insight into the importance of skincare and showed the audience how to achieve a maximum coverage look. Dennis Karuri showed the audience how to achieve an everyday matte look. This was especially helpful to people with oily and combination skin type.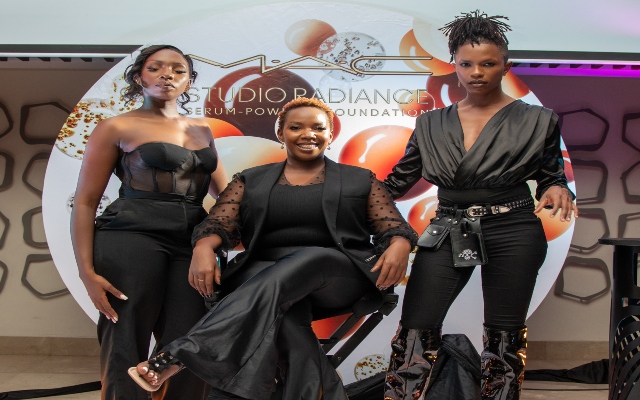 It is worth mentioning that the Studio Radiance Serum-PoweredTM Foundation is infused with silver and gold particles. These particles are specifically crafted to complement the unique undertones of light and rich skin.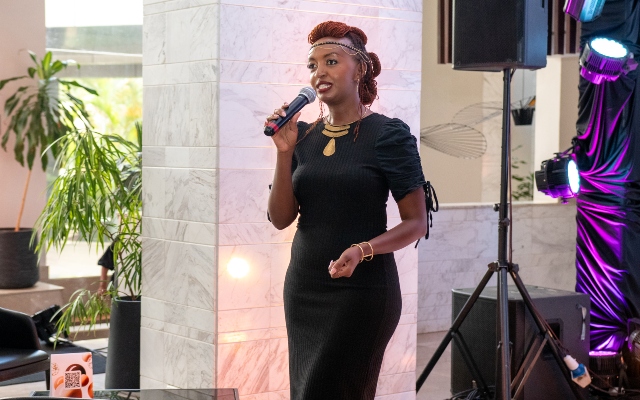 This exciting addition to the MAC lineup is set to redefine the way you achieve radiant and flawless skin. Sharryn Hinchcliffe, MAC Makeup Artistry Executive Director describes the foundation as a must-have for those seeking lightweight, luminous coverage.   
"The new Studio Radiance Serum-PoweredTM Foundation is the ultimate choice. It offers exceptional hydration and a long-lasting radiant finish. This is a must-have for anyone looking for a glowing complexion," She says.  
Set to retail at 9,700 Kshs, the Studio Radiance Serum-PoweredTM Foundation has an extensive range of 56 shades. This ensures that every individual can find their perfect match while aligning with environmentally responsible practices. The foundation is now available at all authorized MAC stores across Kenya and online as well. You can check out the page here. 
Check out
7 Foundation Hacks You Should Know
Here's How To Figure Out Your Skin Undertones And Find The Best Makeup For Your Skin