A green card is a lottery where citizens from eligible countries can apply to become automatic citizens of the US. It happens once a year. The US issues about 50,000 green cards yearly from millions of applications. A green card can also be issued to refugees, people seeking asylum, employment in the US, by a relative, marriage, being a victim of human trafficking or abuse.
The green card lottery, or the Diversity Immigrant Visa has a faster processing time than the other legal statuses for acquiring US citizenship. It also gives everyone a chance as long as they meet the eligibility requirements.
Are you likely to win a green card?
With only 50,000 green cards issued from millions of applications worldwide, the odds are low. The US State Department stated that 11.8 million people applied for the DIV in 2021. The selection is done by random draw.
The registration period is usually between early October and early November each year. Every entry is free and is done on the US Citizen and Immigration Services website. The 2025 Diversity Visa application program is between October 4, 2023, and November 7, 2023.
Green card lottery eligibility
This is determined by country, education, and work experience.
Country
Green cards are eligible for people who were born in countries with low numbers of immigrants to the US from Africa, Asia, Europe, North America, Oceania, and South America. Kenya is currently listed as one of the countries eligible for green card applications.
Education
To qualify for a green card, you must have a high school education or education or the successful completion of a 12-year course of formal elementary and secondary education. You also qualify if you have two years' work experience within the past five years in an occupation that requires at least two years of training to perform. Check the qualifications to get a green card here.
When to register
The earlier you register, the better. The website gets heavy traffic as time goes on. In addition, late entries aren't accepted.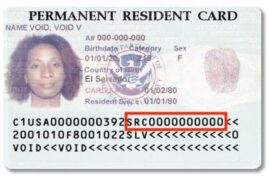 How to register
Requirements
Before signing up, find out all the documentation needed to apply for the diversity visa. The application process has no fees but those selected for an interview will be required to pay a visa application fee before making the formal visa application and assigned a consular officer who determines whether you qualify for a visa. The 2025 program will be accepting 55,000 applicants.
The countries not eligible for the 2025 Diversity Visa program include Bangladesh, Brazil, Canada, China (including Hong Kong), Colombia, Dominican Republic, El Salvador, Haiti, Honduras, India, Jamaica, Mexico, Nigeria, Pakistan, Philippines, Republic of Korea (South Korea), Venezuela, and Vietnam.
Waiting until the final week of applications can lead to website delays. The US State Department strictly restricts every user to one application per person. Applying more than once for the same person automatically disqualifies the applicant.
You also need to take a colour photo that is 600 x 600p, at least 54kb and at most 240kb in size. The photo must also be submitted in JPEG format. It must have no shadows, glasses, tint, or retouched background. It should also not be older than six months. You should not wear uniforms or religious garments. The travel department requires that you face the camera with a neutral expression and the eyes visible. Don't wear a hat, headphones, or AirPods. Exceptions are made for hearing aids. Not meeting these requirements can get your application disqualified.
Start your application
The green card application is done in two parts. You fill out your personal details in the entry form. Once you've uploaded the details and your photo, you can also add any information about dependents.
The total information needed is:
Name
Gender
Birth date
City you were born
The country you were born
Country of eligibility for the diversity visa program
Recent photograph
Mailing address
Country of current residence
Phone number
Email address
The highest level of education achieved
Current marital status
Number of children
Once you've completed your application, you will get a unique confirmation number that you will then use to confirm whether your application was successful. Ensure you make the application without visa "agents" who can withhold the number and extort money out of you. You can receive assistance to make the application. However, ensure you retain your unique confirmation number. Maintain access with the email supplied on your green card entry.
For the 2025 green card cohort, applicants will use the unique confirmation number to confirm their status from May 4, 2024, to September 30, 2025. You can check your application on the Diversity Visa program and click "Entrant Status Check". This is the only website that will show you any further information. The US government won't offer any information directly to your email.
Once you have started your application, you have 60 minutes to complete the application. You can't save and continue later. If the 60 minutes lapse, the website also purges all information already entered. If the system rejects your entry, you can reapply before the deadline.
Check out:
Travel: The Pros And Cons Of The US Green Card
7 Tips For A Successful Visa Interview
7 Things To Prepare For When Moving Abroad
Travel: 5 Things To Consider When Choosing To Work Abroad
Travel: Here's What You Need To Know About Applying For The New Kenyan ePassport
Read also