Nothing can stir hunger quite like the smell of sauteed onions. They are an essential part of almost every savoury dish. Packed with powerful juices, great texture, and a pungent aroma, onions are applicable to almost every meal of the day. However, they are also diverse. This guide will show you the different types and how best to use them.
1. Yellow onions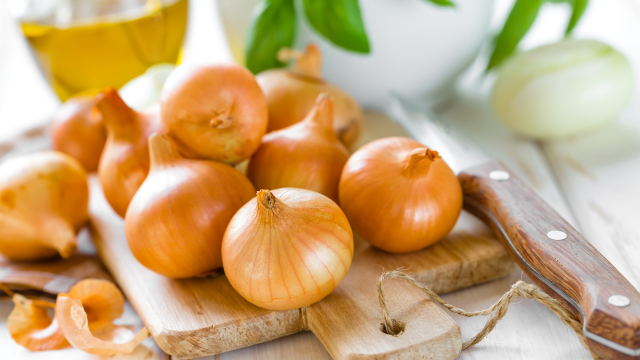 These are yellow-white onions that are a frequent go-to for cooking. They also have a strong flavour due to their high sulphur content. This mellows out during cooking. They also retain heat better than other onions which makes them great for caramelising.
What you can do with yellow onions
As mentioned before, yellow onions are great for caramelising. They are a great addition to sandwiches, burgers, or soup. To caramelise onions, sweat them until they turn golden brown. Add sugar, and broth stirring until they're completely absorbed by the onions.
You can also roast them as rings until they turn golden brown. This is a great addition to burgers or sandwiches.
Yellow onions are also great for French onion dip. You can make this with sour cream, minced onions, onion powder, and garlic powder. It can be eaten with sandwiches or crisps.
2. Red onions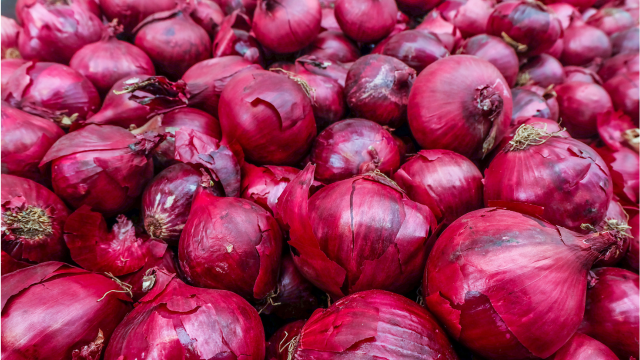 These are pungent purple onions that have a strong taste but can be eaten raw. However, if you struggle with the strong flavour, you can soak them in water or pickle them instead. While yellow onions are recommended for frying meats and legumes, red onions can be used for any dish.
What you can do with red onions
Raw red onions can be sliced or diced, and added to sandwiches, burgers, salads or to make kachumbari (salsa). Like their yellow counterparts, you can slice the onions and slightly toast them to add them to sandwiches or burgers.
To pickle onions, slice them into strands. In a jar add 2 parts water, 1 part vinegar, and 1 part sugar. Shake well then pour over a saucepan. Simmer until all the sugar dissolves. Put the onions in a sealable jar and pour the mixture over them, ensuring they're submerged. Pickled onions are great for sandwiches, salads, and toppings for garnishing regular meals.
Red onions are great when making all foods from omelettes to stews. You can also add them to avocados to make guacamole.
3. White onions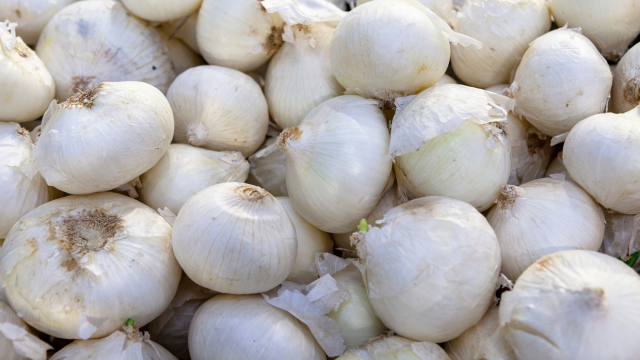 These are similar to yellow onions but are sweeter and can be eaten raw. They're great for guacamole, salsa, salads, and burgers. They're a great alternative to red onions if you don't like a strong flavour.
What you can do with white onions
You can use them for a tomato-based salsa with lime juice, chillis, coriander, and finely chopped white onions. They're also perfect for guacamole where you don't want an overwhelming onion flavour. White onions also make great toppings for pizza, garnishes, or burgers for an extra bit of crunch.
Lifestyle: 7 Benefits Of Adding Avocados To Your Diet
4. Sweet onions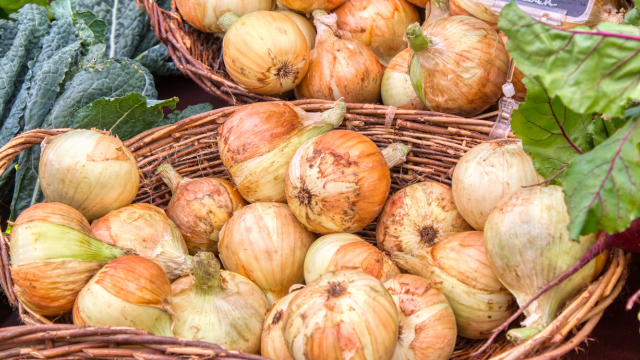 These look similar to yellow onions but are sweeter and slightly larger. They have a higher sugar content and are great for caramelising and sautéing.
What you can do with sweet onions
They're great for tomato salads. Sliced thinly, with tomatoes, basil, and vinaigrette, it makes a simple sweet salad. Sweet onions are great for onion jam. To make this, get a quarter cup of olive oil (or your preferred oil), three large onions diced into quarters, one cup of sugar, ¾ cup of balsamic vinegar, a pinch of salt, and assorted herbs and spices. You can use rosemary, thyme, bay leaves, and black pepper if you'd like a kick.
Heat the olive oil until it's almost smoking then add the onions. Ensure to stir occasionally until golden brown. Tie the herbs with twine and drop in the oil. Cook over low heat until you can smell the spices. Sprinkle the sugar over the mixture until the sugar melts. Do this without stirring. Increase the heat until the onions are completely caramelised. Add the vinegar and stir over low heat until it thickens. Remove the herbs then add salt and pepper. Leave the jam to cool before storing it in an airtight jar.
You can also slice sweet onions and dip them into a batter of seasoned wheat flour and water, buttermilk, or beer then deep fry.
5. Shallots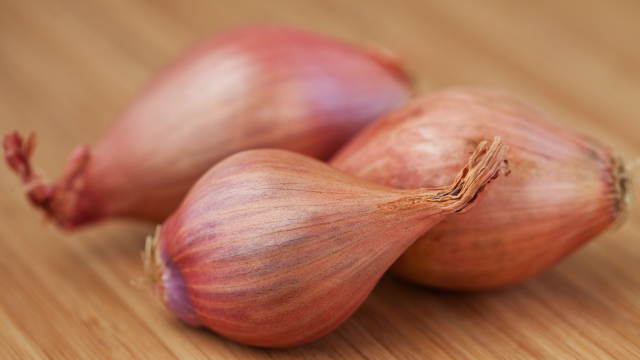 These are in the allium family and are closely related to onions and garlic. Shallots are sweeter than red onions and have a milder flavour than most onions.
What you can do with shallots
They are great for seasoning dishes like egg-fried rice, or salads. They can also be pickled and caramelised.
6. Scallions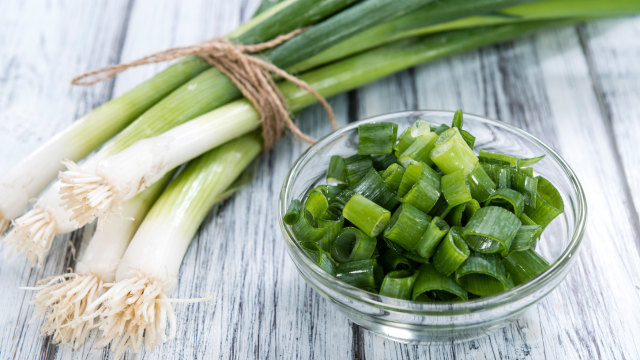 Scallions are young green onions with white roots. The white bulb just above the root has the same slightly acidic taste as shallots. The green stalks have a strong flavour that is great for making stews and garnish.
What you can do with scallions
When making dishes like egg fried rice, you can sauté the white part of the onions with garlic to start with then add the green parts towards the end of the prep. This helps enhance the flavour. Green onions are also great for garnishing soups. You can also add them to starches served along with stews and soups such as chapati or roti.
Check out:
Lifestyle: 10 Health Benefits Of Adding Garlic To Your Food
Agriculture: Why Farmers Should Add Unique Crops To Diversify Their Farms
A Recipe That Will Make You Stand Out
Food: The Health Benefits Of Chives