My relationship with Bobby was special, especially during our years on campus. We went through the longest honeymoon phase which had me convinced he was my soulmate. After graduation, he got a scholarship to study in India and to solidify our relationship we got married.    
Our family didn't believe that we would hack being together long distance but we managed to prove them wrong. Everything was beautiful until the day Bobby came back to work in Kenya. We started having fights regularly. I knew that the fights were due to the pressure he was feeling at work so I persevered. Bobby had a hard time opening up to me so he would meet up with his brother regularly.   
His brother Mark never liked me because according to him I had turned Bobby into a "simp". I was bothered at first but then I realized his perception of me didn't matter. In the weeks that followed our fights became worse. My husband went from yelling to beating me up over the smallest things.    
The first time he hit me he promised never to do it again. A few days later, he did it again and made the same promise. In two months, I had acquired so many bruises that I couldn't wear anything revealing. My mind was ready to let go of the relationship but my heart couldn't accept that Bobby had changed.    
The cycle continued until the day Bobby hit me and I fell down the stairs. Upon realizing that I was unconscious he rushed me to the hospital. I woke up a few hours later and was shocked to find myself in a hospital bed. To make matters worse, my leg was bandaged.    
Bobby was outside arguing with my parents. From the looks of it, I could tell that he had lied about what happened. A few minutes later, Mark joined them in scolding Bobby which shocked me. After a while, my parents came into the room but didn't mention anything about my husband. Instead, they asked me how I was doing and went ahead to tell me about what they had been up to.    
A few days later, I was discharged and instead of Bobby taking me home my parents took me to their place. During the car ride home, my dad ended up revealing that he was planning to start a case against Bobby for domestic violence. At first, I found it comforting to know that he was having my back. However, I knew that if he went ahead to do so it would ruin Bobby's career.    
So, I talked him out of it and promised never to see Bobby again. They both agreed to my terms and asked Bobby to send all my belongings home. Bobby texted me continuously urging me to go back home so we could fix things but I would ignore his texts.   
Once my leg healed, I filed for a divorce. Given all that we had been through I expected Bobby to be mature enough to sign the papers and let me go. However, he decided to send me threatening messages. The first few didn't affect me until he sent a voice note informing me that if I left him, he would go to a witch doctor.   
Although it sounded like an empty threat, the witchcraft stories I had heard were enough to make me scared. After sending that voice note, Bobby never contacted me again. This left me overthinking for a long time until the day he finally signed the divorce papers.    
It took me a while to start dating again due to the fear of going through the same cycle with someone else. A year later though, I bumped into Nathan, an old friend and decided to give it a go. I wasn't much of a clubbing person but Nathan loved it so we would go together occasionally.     
On one weekend we agreed to meet up at 1824. It may seem ironic but I had never been to 1824 so it was exciting. The minute I entered the club all I could see was shisha smoke everywhere. Nathan had told me to call him once I got to the gate but he wasn't picking up my calls. As I struggled to navigate through the smoke someone pulled me back.    
"Nathan, where have you been?" I asked as I turned around.    
"Who is Nathan?" Bobby asked.    
Before I had the chance to respond, Nathan approached us and pushed him away from me.     
"Don't touch my girlfriend!" Nathan snapped.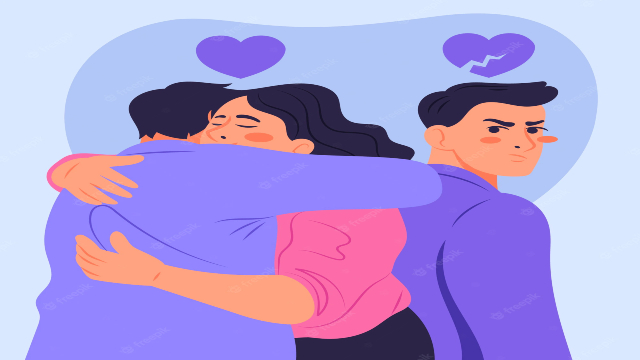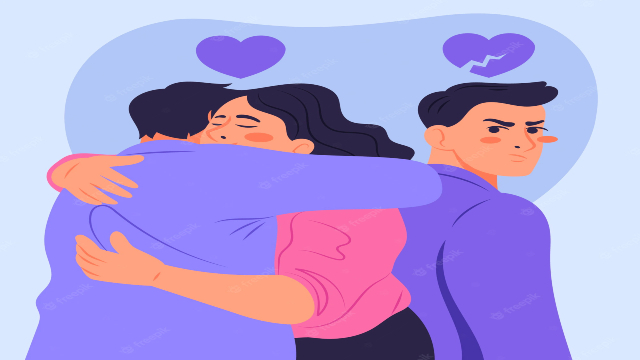 Bobby, who I could tell was already drunk, punched Nathan which attracted the attention of the bouncers. One of them came over and dragged Bobby out of the club. I helped Nathan stand up and he offered to drop me home. During the car ride, I got a series of texts from an unknown number. Upon opening them I realized they were from Bobby.    
Due to the events at the club, Bobby decided to threaten me again. This time he told me to stay away from Nathan or else he would make sure we were both cursed. Given what had happened the first time I knew he was just bluffing so I ignored them.    
A few weeks later, Nathan and I went on a staycation to Naivasha. It was our first time spending a night together so I was excited. Immediately we got to the hotel a random number called me. Having heard the usual Nairobi con stories, I decided to ignore the call. The person ended up calling me relentlessly until I finally decided to pick up the call.   
"Who is this?" I snapped.   
"Hey it's Mark," he replied.   
"Where did you get my number?" I asked wondering why he was calling me.   
"You were my in-law remember?" He said.   
"What's up?" I asked.   
"Bobby is planning to go to a witch doctor. I thought you should know," He said.   
I tried to contain my laughter but ended up laughing.   
"I'm being serious," He said.   
"Why are you telling me this? You've never liked me," I said.   
"You didn't deserve to go through what you went through. Just be careful," He said before hanging up.   
That night I tried my best to get it out of my mind, but it was all I could think about. Given all the stories I had heard about witchcraft, I knew it wasn't a good idea to have sex with Nathan. On the other hand, we had planned for the staycation for so long. So, I gave in to my urges but just when we got into bed I started overthinking. My main concern being what if we ended up having sex and our private parts got stuck together?   
"Are you okay?" Nathan asked.   
"Yeah sure," I replied with a fake smile.   
"We don't have to do this today," He said.   
"No, I'm ready," I replied.   
I couldn't tell Nathan about the call and Bobby's plans so I took the risk. When we were done, I felt a sigh of relief. The rest of our staycation went well which made me calm but I couldn't help but wonder what happened with Bobby. Once we got back to Nairobi, I called Mark to find out what happened.   
"Hey so did Bobby end up going?" I asked immediately he picked up.   
"No, one of my uncles who was supposed to take him discouraged him," He replied.   
"Why?" I asked.   
"Bobby intended to make you his woman forever. My uncle told him that he couldn't do that unless you were his wife," He responded.    
"Okay, thank you for the info," I replied and hung up.   
I burst out in laughter and was glad I took the risk during my staycation. Although I wasn't one to depend on karma, a part of me believed it worked in my favour.    
Here are other interesting stories worth checking out
Her Ex's Wife Threatened To Bewitch Her Because He Was Still In Love With Her
My Wife Mocked Me Because I Lost My Job Which Led To A Divorce
We Had Dated Long Distance For 3 Years And I Thought She Was The One Until I Received A Call That Changed Everything 
My Toxic Ex Harassed Me On Social Media Until I Had To Deactivate My Accounts
I Broke Up With My Fiancé Because He Wanted Me To Cut Off My Baby Daddy
The Jilted Lover Was Ready To End It All
The Jealous Ex Kept Throwing A Fit, Yet He Was Dating Someone Else