"Taking pictures is savouring life intensely, every hundredth of a second."– Marc Riboud
I am writing an 8-part series about my journey to becoming a better content creator. I have been documenting my process when I do my shoots.
There are certain things I think a lot about when planning a shoot. For me, there are different reasons to do a shoot. A big one is testing a new phone. Another is having an event I am attending so I am doing a makeup look and want to document how I look. I also love doing concept shoots where I shoot something I have been thinking about for a while. I also do shoots for fun – like a birthday or a celebration.
Here are some of the key considerations that I think about when planning a shoot.
Timing
This is a big deal for me. Am I doing a shoot on a deadline or is it something where I need to gather clothes, props etc. for the shoot? Time is a key component because it affects budgets, locations, transport, styling and props as well.
For instance, for my Kikuyu girl shoot it is something I thought about for around 1 year. The Kikuyu Girl Chic shoot was about a woman who embraces both sides of her – influences from Kikuyu cultures as well as modern elements.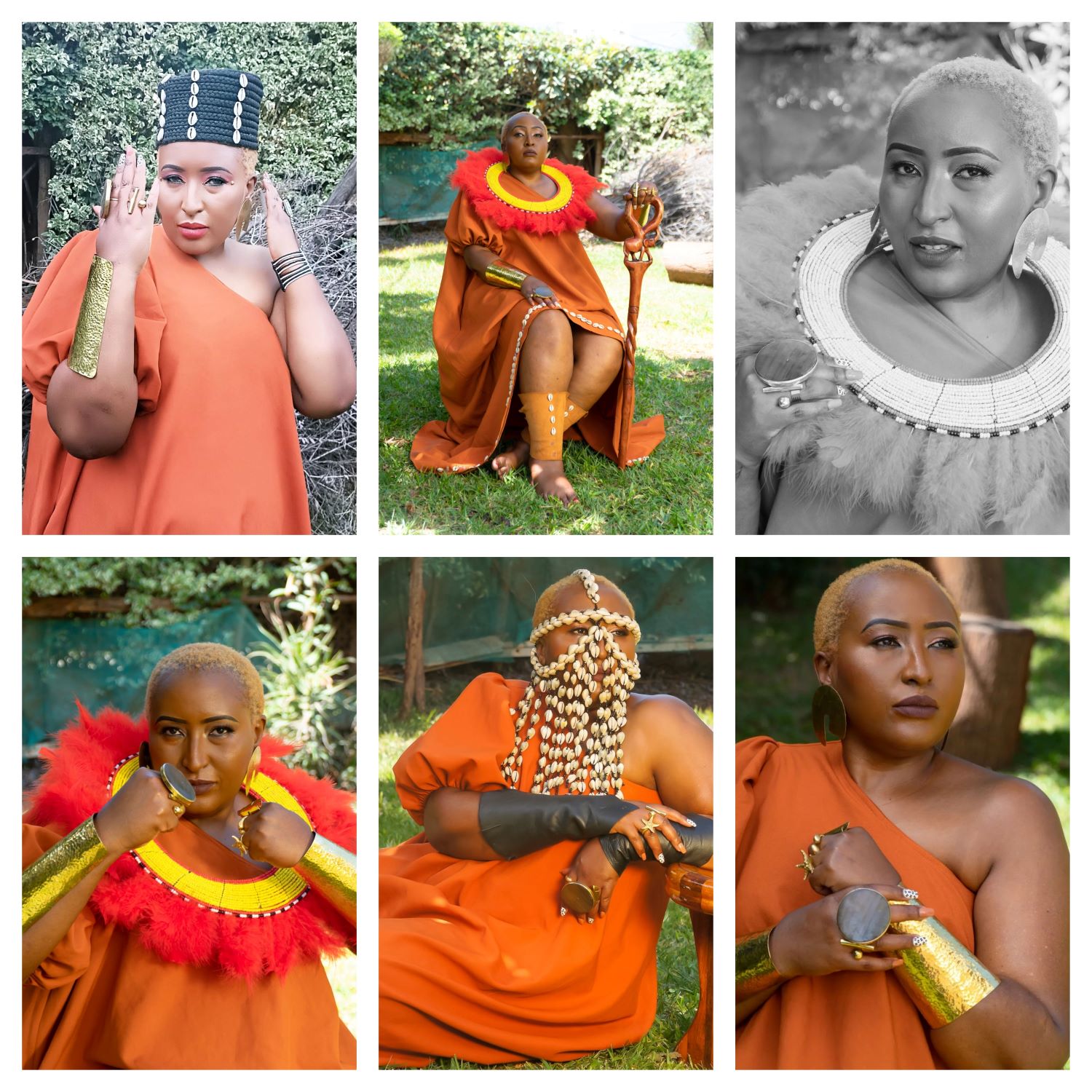 This gave me time to buy the jewellery or have the jewellery that I wanted to be make. I also had specific outfits made for the shoot.
2. Purpose and Theme – Mood boards.
Am I looking at a particular theme or is it just a shoot to showcase either clothes or hair?
Some people use mood boards in order to capture the essence of what is going to be in the shoot. I tend to have a mood board of what I want in my head because my shoots tend to be individual shoots and I tend to do the styling myself. I also know what I am looking for in terms of shots. A
But when working with others mood boards would probably be a good idea in order to use mood boards especially if you are working on different aspects of a shoot.
It is important to be clear about what type of content you will be making whether it is something fun or funky or business-like.
3. Budget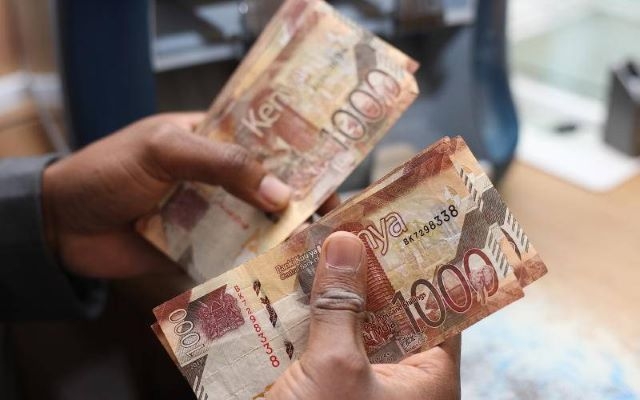 This is such a key thing. Everything you do in a shoot costs money so you have to think about the cost of everything. Even if you are doing shoots on your own with professionals you may still have some costs that you will incur.
Key costs may include
Photography fees
Transport
Styling – hair, makeup, nails, clothes, jewellery and accessories
Entertainment – food and drinks
Licenses
Props
Make Up and Nails
When you have a theme or mood board you are using then it becomes easier to explain to the make-up artist what you want to be done on your face. This includes colours and stick-on jewellery. You can decide to match your clothes and your jewellery to your make-up or do something different.
You can also do your nails to match up with the theme of your shoot.
I tend to colour-coordinate my makeup and nails with the particular clothes I will be wearing most of the time.
Another thing that works for me is to either change the lipstick or add on to the makeup. I tend to do a look that I can add on later.
Wardrobe and Outfit changes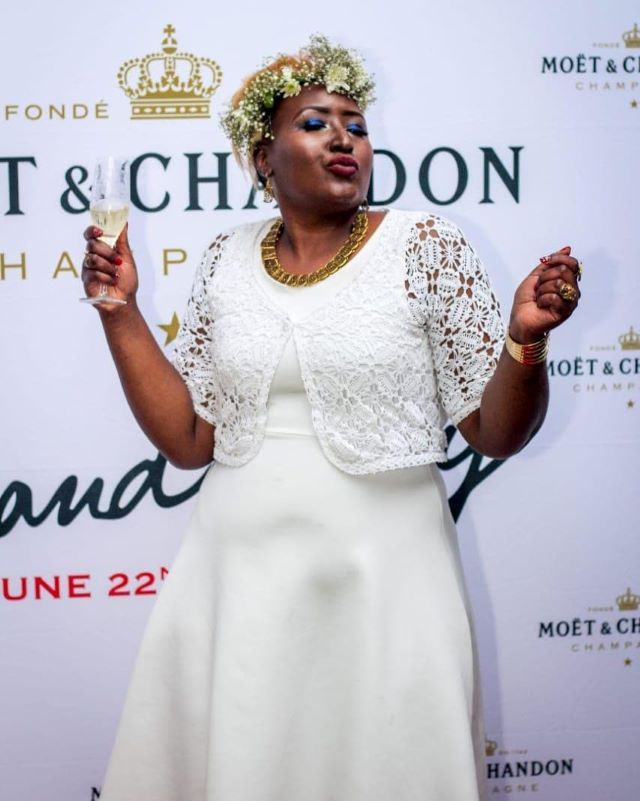 One of the things that can make or break your shoots is what you are wearing. Think about what you are going to wear and how will match the theme. You can pick something in terms of colour – like black and gold, or black and white or in terms of concept – like Halloween. Consider outfit changes for variety in your content.
You can also get a stylist to help with your shoot. They will pick your clothes and jewellery and direct the make-up artist.
I style my own shoots, so I do everything. From picking clothes, and jewellery to directing the make-up artist.
Accessories and Jewellery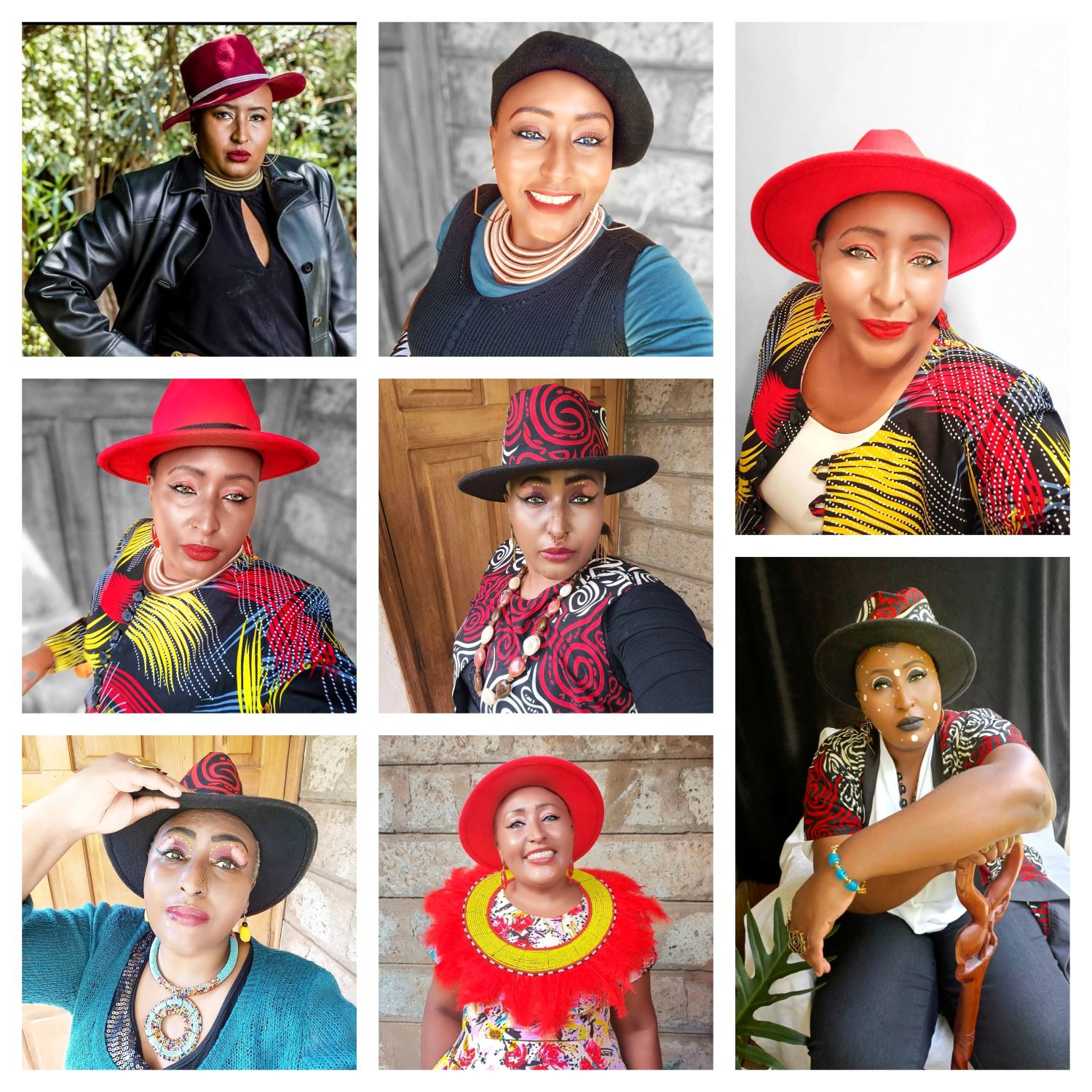 Select accessories and jewellery that enhance your outfits and overall style. Pay attention to how they contribute to the visual story. I tend to get new jewellery for new shoots but this year I have learnt to remix pieces in my collection to match what I am going to wear.
One of my tips and tricks is to change jewellery when I change into a different set of clothes so that the clothes and jewellery are not the same.
 Hair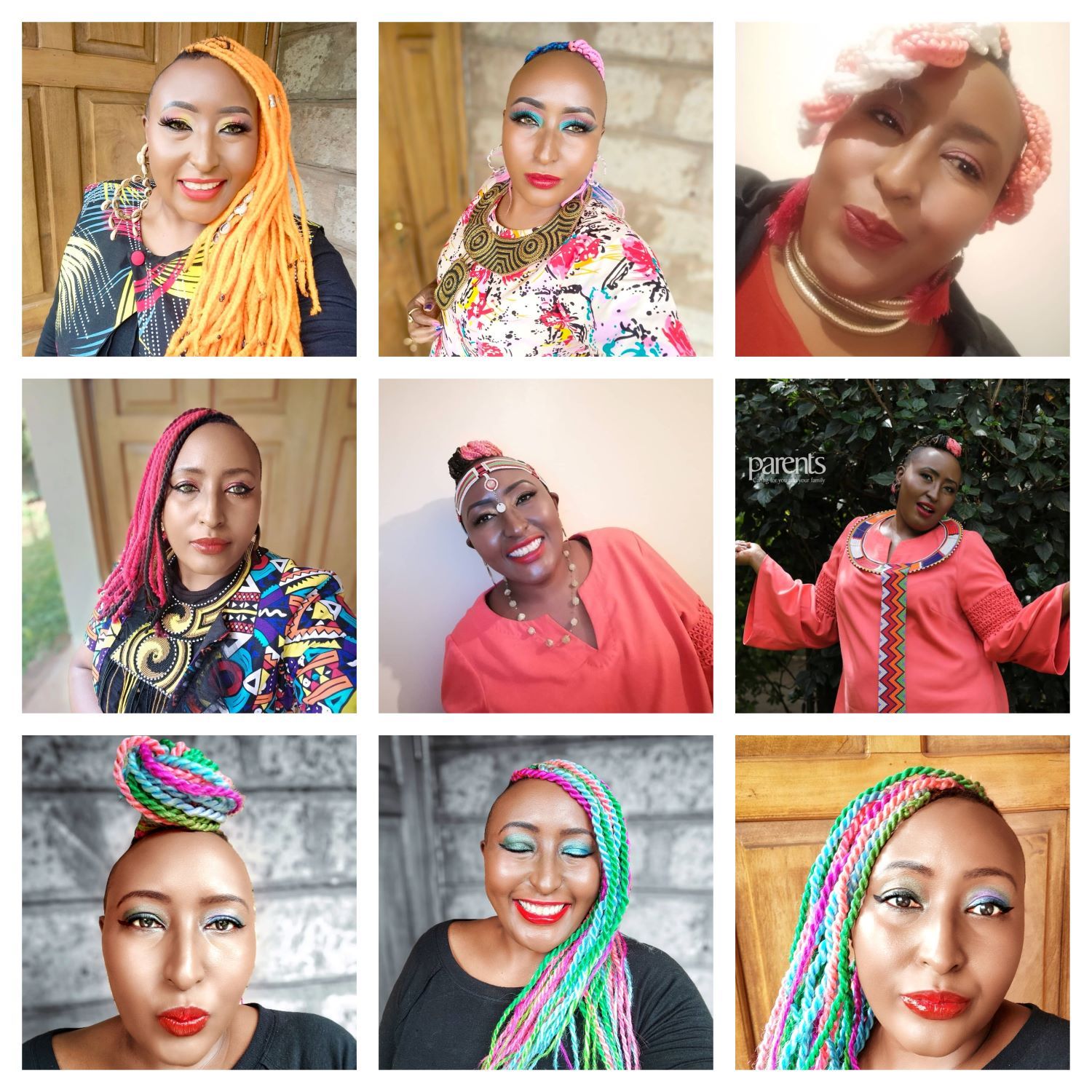 Some people plan for hair as something that is together with makeup and nails but I tend to think of it as a separate element all on its own. Hair is a fashion statement all in itself and I tend to look at it the same way.
You can use your hair or lack of hair as a statement and accessorize your hair to make your shoot memorable. Some of the things I have to do is colour my hair for shoots, use different braid designs or braid designs and also use my bald head as a canvas.
Location and Background – lighting
Location is also an important thing and you need to pick locations that complement your theme. Consider whether it makes sense to have your shoot indoors or outdoors or both.
This will affect things like transport if you have to travel to different places. Also the cost of photography. Some places need more lighting than others and this will have a cost implication.
Locations will also affect what kind of lighting is available. Is it natural light, or artificial light sources, or will you use a combination to achieve the desired mood and ambience? You may have to invest in lighting in order to make sure your pictures or video are clear.
Photography and Videography
Are you shooting with a mobile phone or are you using photography equipment? Are you using a professional photographer or an amateur photographer? Are you doing the photography alone or do you have a team? Are you going to edit or will you have somebody edit for you?
If you are using a professional then you don't necessarily have to do the mental work of thinking about the shoot and angles although you may have key shots that you want them to do. But if you are organizing an amateur shoot by yourself and having somebody take pictures of you or taking the pictures yourself then it helps to create a shot list so that you know the critical shots you want to get.
Equipment and gear will have cost implications especially if you have to transport them from one place to another.
Professionals will cost more than amateur photography and the picture or video quality will be different as well.
Most phone cameras do not have the best light at night so this is something you will have to consider if shooting at night
Whichever option you choose will have budget considerations.
Props and Styling: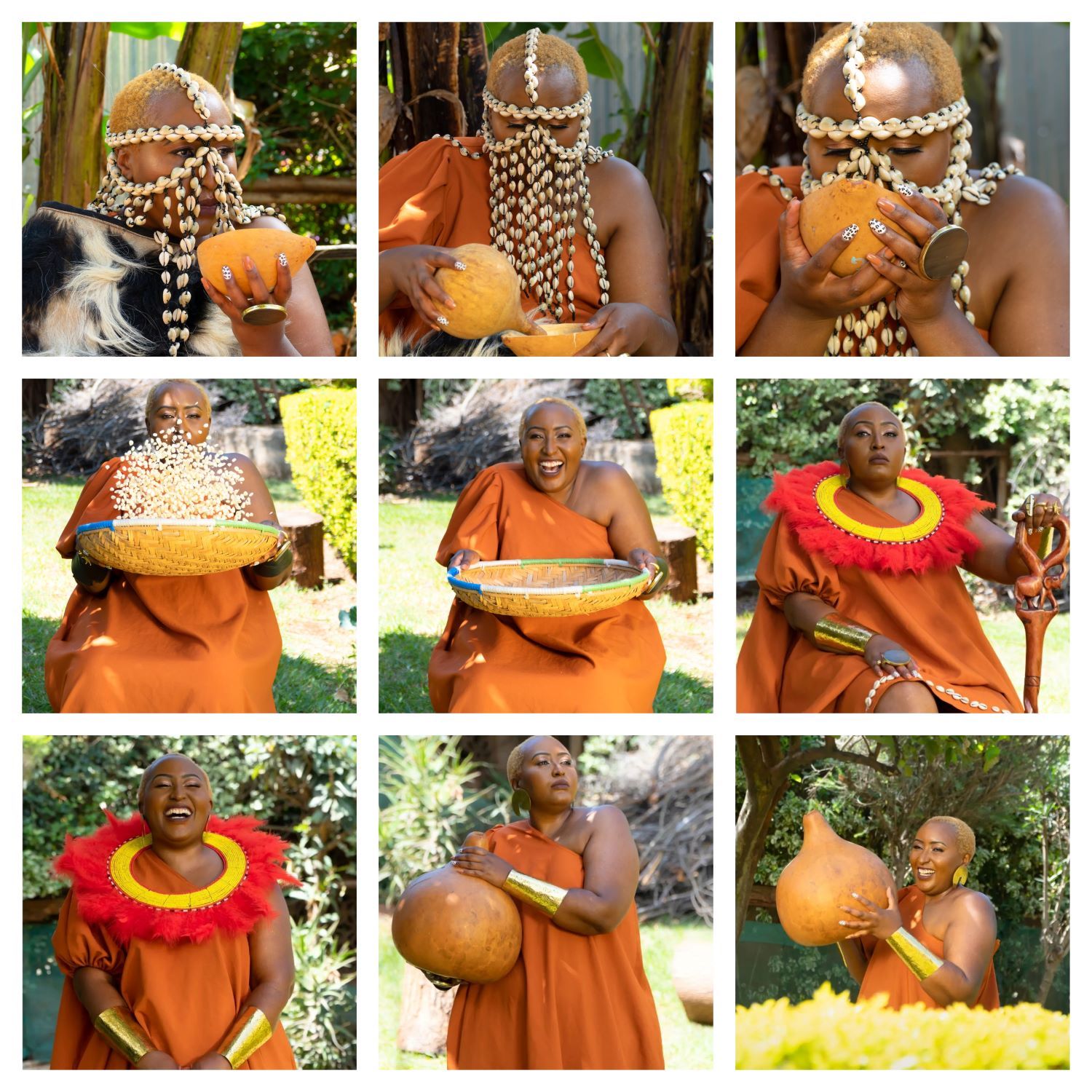 Props can be used to enhance a shoot. This can add depth to your visuals.
You can use things like flowers, furniture, balloons, and decorations to enhance your shoot.
In Kikuyu Girl Chic I borrowed giant gourds to make the Kikuyu part look more authentic. I also had uteos, and a walking stick as props.
Models
Are you the one modelling the shoot or are you getting models to do the shoot for you? You might also be doing the modelling with other people as well.
If using models, ensure they understand the concept and poses that you want to capture. Clear communication is essential for bringing your vision to life.
If you are the one modelling then you also need to know what type of shots you may want to capture. This is something you can also discuss with your photographer. When working with a professional photographer they are likely to know what is required. But it is also important to sell the vision to them.
Equipment and Gear
It is important to know what kind of equipment you need to shoot in advance. If you are shooting yourself with a phone or having somebody shoot it for you ensure that your phone is fully charged. That you have a power bank so that if your battery goes low you can quickly recharge. For shoots where you are doing the shoots yourself, you should consider having a ring light if you are shooting yourself.
One of the tips and tricks I would give is to charge your phone in between clothes changes or make-up changes. Video especially tends to eat up a lot of battery power.
If you are using a photographer then please make sure that they have carried everything they need for the shoot including lighting, camera lenses, and extra batteries. There is nothing as bad as being in the middle of a shoot and the camera batteries are dead and there is no backup.
Make sure you have the right camera equipment, lenses, and any other accessories necessary for your shoot. Backup equipment is crucial to avoid disruptions.
If you are doing video recording or audio recording try to make sure you also capture sound in another way just in case the main audio fails. It can be frustrating to do a lot of work and then find out that the audio that you did is unusable.
Other things that you will need to consider
Post-production and editing. This is very important especially if you are doing this yourself. You may have to separately hire an editor or do the editing yourself.
Food and drinks. Some shoots take the whole day. It is important to think about providing the team with food and drinks during the shoot.
Accommodation. Sometimes you may have to do a shoot somewhere where you may need to sleep over. This should be something in your budget if that is what you need.
Working with others. If you are working on a project as the owner of the project and doing everything it is very different from working with others where their input to the process is also as important as yours. It is important to work together and see how you can iron out your differences.
Permits to shoot. If you are shooting in public spaces, you may need to have a permit to shoot. Always check if you need a permit in advance because you would not want to get arrested for taking photos or videos without a licence.
Check out
Phone Photography: How To Do An Awesome Photo Shoot With A Smartphone