"Girl, have you seen our new boss?" My friend Maggie half-whispered, half-shouted leaning over my desk and holding her coffee. It was nearly eleven-thirty and I was nowhere near done with my morning schedule. I didn't have time for her office gossip.
"Maggie, I swear to God one day I will chain you to your seat just so I can have a little peace," I replied, taking off my glasses to rub my aching eyes. As much as I loved my job, I was sure I'd go half-blind if I kept up with the long hours at the computer.
"Eh, babe, relax. You are the single one here. I'm just looking out for you. This one is totally your type." She continued, ignoring the fact that I was absently nodding my head without really listening. "I think we'll be having a meeting in a few so he can introduce himself."
I groaned. Clearly, today was going to be a late night for me. That meeting would probably be long, boring and unnecessary. He wouldn't even remember our names the next day so what was the point of going around saying our names like it was day one of kindergarten?
"Maggie, I am running late on my deadlines. Literally, every minute counts for me, I don't want to keep carrying work home."
"Stop stressing, Aki you behave like we're in a prison camp. Right now all you should be worrying about is fixing your lipstick. First impressions count. Why are you wearing that high collar, you look like a nun." Maggie was kind of the office fashion consultant, self-appointed. She took it upon herself to criticize my conservative work clothes every morning. If she had her way, I'd be in fishnet stockings, short skirts and heels. Totally unprofessional. My chino pants, sensible flats and tucked-in collared shirts were good enough for me.
"Maggie if you do not move away from my desk this minute I will call Andrew." Maggie and Andrew were sworn enemies, no one even knew why they disliked each other so much. "Fine, I'll go. Just don't say I didn't warn you when your jaw is on the floor because of his sexiness."
She winked and left and I sighed in relief. Our previous boss was a fifty-year-old balding man. Pharmaceutical company bosses are usually the furthest thing from sexy. I was sure Maggie was exaggerating.
I went back to my spreadsheets and was engrossed until forty-five minutes later when I realized everyone was moving to the boardroom. I hadn't even seen the email pop-up that had been sent scheduling the meeting. Yawning and stretching out my tired joints, I walked in last preparing to be eternally bored.
"There are empty seats at the front for those who've just come in," a husky voice said. Its owner had his back to me. He was in a charcoal grey suit and the back of his head displayed a close shave with the profile of his face outlining beautiful sideburns. Not wanting to seem rude or insubordinate, I made my way to the front managing to catch Maggie's eye prompting her to wink at me conspiratorially. The man at the front, who I assumed to be the new boss, was writing on the dry-erase board. I settled into my seat just inches away from him.
I pulled my phone out of my pocket to put it on silent and when I looked up, my jaw might have grazed the floor, but not for the reason you'd think. He was smiling indulgently at everyone in the room. His skin was a beautiful tone two shades away from black, perfect teeth, and perfect lips with the lower slightly fuller than the upper. I stared shamelessly because my mind had gone into some sort of freeze. This was a face I could never forget. My campus boyfriend was standing right there, albeit in a more muscular body and a suit.
"Hello everyone, thank you for sparing your time to be here. I promise won't take up much of your time, " he began.
My mind was still racing. How is it that you can do everything in your power to live a quiet life, be nice to people and mind your own business but still have the universe send you an ex to be your boss? Not just any ex, but the one who completely broke your heart and left you picking up the pieces for a whole year afterwards? Why do bad things happen to good people?
I won't lie, I did not hear a single thing he said. I sat there frozen in my seat looking at his feet as he moved around from one side to the other. His voice was like a hum in the background as all the thoughts I had stifled bubbled up to the surface. We'd been together for four years; from first-year second semester until fourth year. Everyone we knew had already started making jokes about the names of our future babies. He was my soulmate. I thought he was my soulmate.
Then graduation came and went, he came to my party and I introduced him to my parents. They absolutely loved him. The next week at his party as his mother gave her speech, she called him to the front. I was seated among the guests of honour beaming at everybody just waiting to be introduced to his parents. It was all falling into place, a degree, and a fiancé. Happily ever after was not too far off. In the midst of my blissful reverie, I saw a pregnant lady walk up to join Masha and his mother. She was just finishing her speech saying, "My son has brought me two degrees, an academic degree and a life degree." The crowd started to clap as her words sunk in.
Masha did not even have the courtesy to explain when I asked. He shrugged his shoulders as if it was not his fault. As if the lady had just gotten pregnant out of the blue. As if he had not just wasted four years of my life. When I walked out of that hotel that day, I didn't look back. It was the last time we had a conversation if you can even call it that.
Now he was here a couple of years later, wrapping up his meeting. I'd have to see him every day. Report to him. Ask him to approve my leave days. Respect him. I shook my head as if that would make that tormenting thought fall out.
"So just remember that with all the rebranding planned, we are a team. We'll all be working very closely. That's it guys, good day!"
I sprang up as though the seat was on fire and headed straight to Maggie. Whispering furiously while pulling her out the door, I reminded her, "You remember that guy I told you about who totally broke my heart?"
"Which one?"
"Dummy, what do you mean which one, there's only ever been one!"
"Oh, campus Masha? What about him?" "I nodded my head in the direction of our new boss, who was still behind us. Her eyes widened as it dawned on her.
"New boss Harry Macharia is Campus Masha? Oh shit!"
*********************************************
"Okay, change of plans," Maggie started as soon as we got to her cubicle." No more sexy plans, we sabotage him!" I sunk into her seat rubbing circles into my temples. Everything hurt. Everything was a mess. Maggie kept pacing back and forth spewing ideas which would have been funny if I wasn't so goddamn exhausted.
"We could drive him crazy! Make him think that office is haunted until he resigns!"
"Maggie, seriously? There are security cameras everywhere. We'll get caught before we even make it off the elevator. Also, you watch too many movies."
"Well, what's your brilliant plan? I'm trying to help, but I know your Miss Goody Two Shoes ways will just have you running back to that idiot the moment he gives you a little attention!" Immediately she said it, she knew it was unnecessarily unkind. I didn't even have to look up.
"Leila, I'm sorry. I didn't mean that. Misdirected anger." She said, rubbing my back. "It's fine. I just don't know what I'll do because…"
"Yoh! Bossman is in your wing Leila," said Andrew, peeking his head into Maggie's cubicle. He must have read the mood because he stopped to ask, "Kwani who died?"
Maggie whose irritation at Andrew could only be surpassed by her love for gossip didn't miss a beat.
"Bossman is… was Leila's ex imagine. It ended badly, and they haven't seen each other in years. Aki, it's stressing her."
"Haiya? Kumbe Leila has a past? Honestly, I just assumed you were in a purity cult or something." "It's those high collars she wears si ndio? I keep telling her to show some skin!"
"Guys, my life is collapsing in on itself and all you can talk about is my wardrobe? What is the time?"
Andrew checked his phone and quipped," It's one. We could go talk about this over our lunch break." "Okay, good idea. Café or kibanda?"
Maggie stood up, "Café, I think Leila needs the kind of therapy only a good milkshake can give."
I stood up. "My purse is in my cubicle. I can't go in there and risk meeting him."
What I wanted was a nice Long Island cocktail to drown my sorrows in. If I could get my purse, I could just go home and rewatch Being Mary Jane until I fell asleep.
"It's okay honey, I've got you," Maggie said. We sneaked out of the back door because we didn't want to have to pass by the nosy receptionist.
At the café, I stirred my milkshake mindlessly with the straw. Listening to Andrew and Maggie fight and talk was a nice distraction from my thoughts. But the peace didn't last long enough. The flood of sweet, cold vanilla in my mouth sparked an intrusive thought. Friday nights were date nights for Masha and I. He always ordered different things off the menu and mocked me for sticking to vanilla.
"You always play it safe Lelo. There's like a whole universe of drinks you haven't tried because you insist on vanilla," he'd say. "Well, when I like something, I stick to it. Can't fix it if it ain't broke, right?" And he'd smile at me in that gentle way of his and go back to exploring the menu.
"Babe, you're crying," Maggie's voice shook me out of my mental trip. I returned to the present to find a bunch of serviettes being waved in my face. That's the thing with memories, they always come back. If you didn't mourn the people that left when they did and if you chose to put on a brave face and push your feelings to the back of your mind when the memories come they'll be like knives tearing through your insides. Dabbing at my eyes, I made a decision.
"I am twenty-nine years old, you guys. Why am I hiding from a man I knew years ago? It's all in the past now." I wished I could convince myself of that as I said it.
"Are you sure this is what you want?" Andrew said, "Because there's a poster for Daktari wa Tanga outside, we could try on him. I've been curious anyway." We laughed and the mood lightened as we finished up our lunch.
Back at the office busybody Nancy who sat next to me was fuming.
"Where have you been? Because you weren't here I had to answer questions about your work which I have no idea about!" Nancy could be so dramatic.
"I'm sorry Nancy, I was at lunch. What did the boss say?" "He asked that you go to his office once you got back with last year's reports."
"He specifically asked for me?"
"Yeah."
"Like, with my full name?" Why was Macharia looking for me?
"Uh, yeah. Why are you acting weird?" Nancy was curious, not a good thing as she could start asking me awkward questions.
"Oh, nothing. Thanks, Nancy."
Acting calmer than I felt, I opened my cabinet to take out the file. They were all colour-coordinated and neatly arranged so I couldn't even pretend to be searching for it so that time could fly by. I gave myself a mental pep talk and decided against telling Maggie where I was going. She'd just make me anxious for no reason. I fluffed out my afro, checked that the buttons on my shirt were buttoned all the way, and then cleared my throat. It was time to face my demons.
I walked down the corridor to the corner office, the door was slightly ajar. I lightly knocked, and his voice ushered me in.
"Hello, Leila. It's been a while."
"Hi, Mash… Mr Macharia, you asked for last year's reports?" Here I was trying to be professional, yet I was bursting with anger and hurt inside.
"You look like you're about to run, standing at the door like that. Come in." He waved me in.
I took two steps into the plush, spacious office. All the resolve in my back was melting like heated ice.
"Leila, I don't bite. You should know this," he laughed walking up to me and extending his arms out for a hug.
I stepped into his arms with my mind swirling. The door was open, anyone could see and misjudge the situation. Why was he acting so calm? Was that a ring I saw glistening on his finger? He smelled warm and spicy, and my frame got swallowed up in his, just like old times. By the time we separated, I wasn't so nervous anymore. I subtly glanced at his left hand, but it was only a pen nib that had caught the light. He wasn't wearing a ring. Was he unattached? What happened to his baby?
He crossed the room over to his seat and I lowered myself into the guest seat, placing the file in the middle of the table.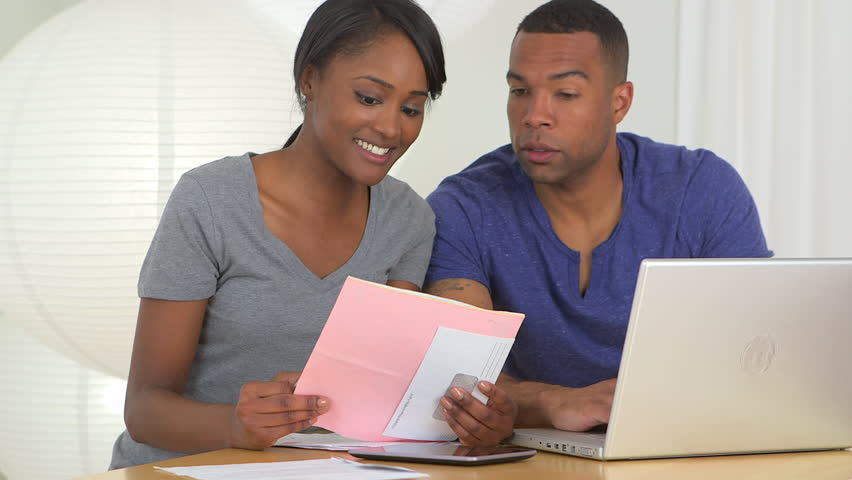 "Oh, we'll get to this later. It was just an excuse to see you. You're looking well. I really like the hair." Macharia smiled at me. There was something about his smile that just made my frozen heart melt.
"You're not looking too bad yourself, Mr Macharia." I was trying to keep it formal.
"Oh, we're on formalities now?"
"You're the one who chose to be a boss where I work, so that's on you."
"I didn't stalk you. This wasn't on purpose."
"Yeah, whatever."
"You're angry."
"Can you blame me?"
"I'm sorry, Leila. Things got complicated and I panicked. You know how my parents are…"
"Oh, so it was their fault that woman was pregnant?" I was getting worked up.
"You don't understand Lalo…"
"Don't call me that. This isn't 2006 anymore." He sighed. A heavy silence settled between us. "She wasn't pregnant with my child Leila."
What the hell? I wasn't expecting him to keep lying to me. That was the last straw. How could he sit there and deny everything as if I hadn't been there? Why was I sitting there taking more crap from him? I stood to leave.
"Lelo, I'm not lying."
"Goodbye, Masha! From now on please let's keep this professional!"
"Leila please listen!"
I got my files and headed for the door. With my hand on the door, he dropped the bombshell. "Lelo, it was my father's baby."
I turned in disbelief. This lying bastard. "I'm done with your BS Masha. Honestly, if you just owned up to it maybe we could be civil to each other, but this, this is low even for you."
"My father is a Reverend. You know this. Why do you think he was defrocked five years ago?"
I didn't know that. My disbelief must have shown on my face.
"Google it. It was all over the news." I pulled out my phone and typed into the search bar, 'Reverend Steve Macharia'. The first page of the results showed an old man in a torn shirt being hassled by a mob. 'Prominent Reverend Turns Out To Be A Sex Pest.' Scrolling down, the stories got even worse. 'Five Women Come Out With Evidence Against Popular Reverend'. 'Thousands Leave Church After Accusations Are Found To Be True". 'Reverend Turned Sex Pest Commits Suicide'.
"Masha, I didn't know."
"I was ashamed. My mother was ashamed. We didn't know it was this bad. That girl used to live with us, she was nineteen. When she got pregnant the neighbours were the first to know. They started talking. My mother is a good woman, a spiritual person. When my father said it was just one mistake, she did what any good wife would do, she covered up for him. Unfortunately, I had to as well. It had to be a secret. So she moved into my house and we pretended to be engaged, but I never touched her. Not even once. Then someone left an anonymous letter on the church noticeboard claiming my father had tried to force himself on her. At first, we didn't believe it. He's a nice old man, a preacher, plus he's my dad, you know? Then more women kept coming. The evidence against him added up. My father was a predator."
He turned his back to me, shoulders shaking. His voice broke as he continued, "There was no need to pretend anymore after he die… killed himself. My mother is raising that child now. I wanted to find you to explain. I thought you'd see the headlines and message me. But we'd ended on such terrible terms that I didn't even know where to start. I'm sorry."
For what felt like the hundredth time that day, I had a splitting headache. I'd spent so much time crying over Masha's betrayal. But this revelation changed everything. Or did it?
************************
"Vanilla? Even after all this time?" Masha teased. "Some things really don't change, do they?"
We were having Sunday brunch, our fifth date just that week alone and I was ecstatic. You know how you could find something you thought you'd lost after searching for a long time to no avail? Like keys; when you want to leave the house they kind of just disappear on you and the search is long and torturous. Just when you're ready to give up they spring up out of nowhere and a flood of relief descends on your entire being. That's what it felt like to reconnect with Masha.
At work, we were cordial. Maggie was back to singing his praises after I told her how the conversation went.
"So, the operation no more nun Leila is back on?" She'd declared her stake in the dramatic story that my life was becoming. "I mean, don't get me wrong I'm happy for you," she'd said on Monday, "but I'm also jealous. I'm the hopeless romantic here, and yet you get the Hollywood-type story? Unfair."
I had to bribe her with the promise of hooking her up with Masha's friends if I met any hot ones.
After work, we'd leave together. I'd go first and wait for him by his car. He'd then leave the office a few minutes later, and we go to dinner or for a drink. We talked about everything under the sun. We would catch up, talk about what had been happening and of course, catch up on what our former classmates had been up to. Who'd gotten pregnant, who was married, who went to Harvard but lost their scholarship after a year, who sold out and started to illegally import generic brands from China… Masha, who'd kept in touch with people after campus, unlike me, delighted me with story after story of just how differently people all turned out.
The entire time he talked, I'd get lost in his gesticulation thinking, "He's mine. He is all mine, this beautiful man." Although in all honesty, I didn't know if he was truly mine. We hadn't talked about it.
"What are you thinking about?" He asked, digging his fork into a bowl of noodles and staring up at me as he rolled them.
"Nothing," I smiled back trying to ward off his curiosity.
"Girl, I know that blank face stare. You're trying to mask something. If you don't tell me, I'll have to start guessing." "Do it then!" Masha was horrible at guessing. This was a nice way to distract him from scrutinizing my thoughts.
"Okay, let's see," he started, wiping off some soup that had dripped on his shirt. "You are bored and want to go?" He was off to a terrible start.
"Bored? With half my lunch on the table and dessert still on the way? Wrong!" I made the buzzer sound and he laughed, scrunching up his forehead showing he was thinking.
"Oh! I know! You can't wait to get me out of here so you can have your way with me all night." The teasing smile showed he was joking, but he didn't know just how right he was.
A blush crept up my cheeks and I could feel the heat on the tips of my ears. I knew at that moment that I looked genuinely flustered and tried to cover it up with a laugh. He caught on before I could lie.
"Oh, Leila! You're blushing. I was right," he smirked. "You know all you have to do is ask. I'm yours for the taking."
I took that as my opening. As much as I would have loved to revisit the chemistry of our bodies right there, to sit on his lap and let his hands rediscover my new curves, to arch my back and align every inch of our bodies and lightly graze his sensual lips with my tongue… Wow, I was losing track again. As much as my entire being wanted him, I had to do the grown-up thing and have a conversation first. I needed to know where we stood and whether this was worth my time.
"Are you sure about that? Are you mine?" I deadpanned, looking him in the eye to seek out the truth.
"Babe. Leila. Every single morning this week I've had you in my mind as I got ready for work. Every single thing I do, I can't help but think about whether you'd approve. Will you like my shirt? Should I get a haircut, or do you like it as it is? Are the restaurants I take you to good enough? I am constantly trying to impress you even without knowing. I'm trying to get you to fall in love with me again because that's how I feel. You are my person. You've always been my person."
He shifted his frame forward and his knees grazed mine under the table as his legs trapped one of mine between them. He was making it really hard for me to think clearly. The entire time he was talking, his eyes did not leave my face. If he was lying, he was pretty good at it.
"I just don't want to waste my time Masha. I feel very strongly about you, I won't lie, but I'm not going to jump into anything blindly." My heart was fluttering in my chest as I spoke, and my voice betrayed my emotion. "We're grown-ups now and there's the work situation to think about. If there's going to be anything between us, it will have to be very clearly defined."
I finished my little speech and went back to my forgotten plate. The fries had gone cold already. I picked at them lazily with my fork to avoid Marsha's intense gaze.
I heard Masha sigh heavily and from the top of my glasses stole glances and watched him move around from his side of the booth.  He came around to my side and gently turned my face so that I was looking right at him. I dropped my fork as he leaned in. My body, with a mind of its own, angled into him and as our lips met, all of me leaned into him.
It was like everything I'd thought it would be and more. One of his hands found my waist while the other caressed my face. I took his lower lip between my teeth and lightly bit it as he took my cue to make the kiss deeper. We were lucky to be on the patio where we were slightly hidden from view by the outdoor plants. It was taking all of my restraint to keep from pushing him into the booth and kissing him senseless. We pulled apart eventually and for what felt like forever, stared into each other's eyes. He smiled, rubbing his nose on mine and said, "So let's make it official. Leila will you be my girl, see where this road takes us"
I did not have the slightest doubt when I replied in the affirmative, "Yes."
Our waiter wandered out towards us to ask if we were ready for dessert. We both shook our heads no so vigorously that we laughed out loud.
"Bring us the check, please," Masha said, his hand rubbing my thigh and travelling dangerously upwards. If there was dessert to be had, it would definitely not be on a plate or in public.
We left the restaurant arms wrapped around each other. He couldn't keep his hands off and neither could I. This felt right, all of it. Like puzzle pieces fitting together, like exhaling after a long time of holding your breath, like coming home. Later, lying next to him pleasantly exhausted, I thought, maybe happily forever after still had a chance. I would fight for it this time, hoping that Masha did not have any other secrets that would mess up this new relationship we were getting into.
If you enjoyed this story check out the stories below
I Intensely Disliked Him The First Time We Met & I Never Thought I Would End Up Falling In Love With Him Part 1
The Burden Of The Past Unexpectedly Poses A Dilemma On A Budding Love
She Was The Sweetest Girl When We Met & Maybe This Is Why I Never Suspected She Could Ever Have An Affair
Our Love Burned Hot And I Was So Happy. I Did Not Know I Was Being Set Up For A Con
He Did Not Expect The Betrayal That Followed His Conversion To Islam To Please The Woman He Loved
An Author In Love Or In Need Of Inspiration?
How I Found Love In An Unexpected Place
My Wedding Proposal That Went Horribly Wrong
She Had Aspirations Of Becoming A High Society Lady After A Casual Hookup But It Ended In Premium Tears
She Fell In Love With Him After He Had Moved On. Will She Get A Second Chance At Love? 
She Made The Biggest Mistake In The Wedding Planning Business – She Fell In Love With The Bridegroom
This story first appeared as a three-part series on Potentash as Rescue Me!! When Your Past Comes Back To Haunt You At The Workplace & Other Scary Ex Stories, Rescue Me!! When Your Past Comes Back To Haunt You At The Workplace & Other Scary Ex Stories Part 2 and Rescue Me!! When Your Past Comes Back To Haunt You At The Workplace & Other Scary Ex Stories Part 3