If you own a car then you know how important it is to keep it in the best shape. A dent is enough to give you a sleepless night. I cannot count the number of times I have seen motorists bite each other's heads off because of slight accidents that caused damage to their respective cars. A battery is one of the most important car accessories. A battery is just like a baby's clothes, just because it fits, does not mean it is the right one. If you are looking to buy or replace a battery for your car, ensure you find the right one.
A few tips for selecting the right battery for your car and lengthening the battery life.
Check the car manual to find the battery specifications designed for your vehicle.
Buy a battery from a reputable battery dealer. Quality batteries are your friend. Do not risk buying a poor quality battery to cut down on cost. Remember, cheap is sometimes expensive.
Check the battery terminals at least once a month. The terminals corrode over time leading to disruption of the connection between the battery and the vehicle. Using a wire brush and distilled water, you can scrub the terminals to remove the corrosion. Afterwards, apply grease made for high temperatures such as petroleum jelly to coat the terminals to protect from further corrosion and rust.
Always fill the battery with distilled water before charging unless it is a zero-maintenance battery. This reduces the accumulation of gas which causes corrosion of battery terminals.
Ensure that the battery is firmly mounted in its holding tray. If not, it may shift around causing damage which can easily lead to short circuits.
Ensure proper storage of your battery. Basically, long inactive battery periods are not healthy for any car battery. However, if you need to store it for one reason or the other, store it in a temperature controlled area- basically a cool dry place at normal temperature.
Reduce the number of short rides you take. Normally the power cells of the battery take a minimum time to get fully charged and operate in full force. Making them work when they are not completely functional affects the performance of the battery. One needs to drive the vehicle often and for longer periods. Shorter rides will ultimately result in declining the car battery life.
Avoid overcharging your battery. Overcharging your battery significantly decreases the lifespan of the battery. Automatic chargers that turn off after a while are the best.
If you are replacing your battery, you can compare the new one to the original one. That way you will know you are on the right track.
However, with Chloride Exide, you do not have to be a car guru to select the right battery for your vehicle. Many drivers on these roads are not exactly car experts. So when you need to replace your battery, why not go to the experts. With Chloride Exide, it is actually quite simple. All you have to do is visit find a battery and insert the vehicle type and model and they will show you an array of batteries that would best fit your vehicle. They offer a full range of batteries to suit or vehicles from cars to trucks so finding a battery is as easy as pie. All this information from a simple touch of a button. It cannot possibly get easier than that.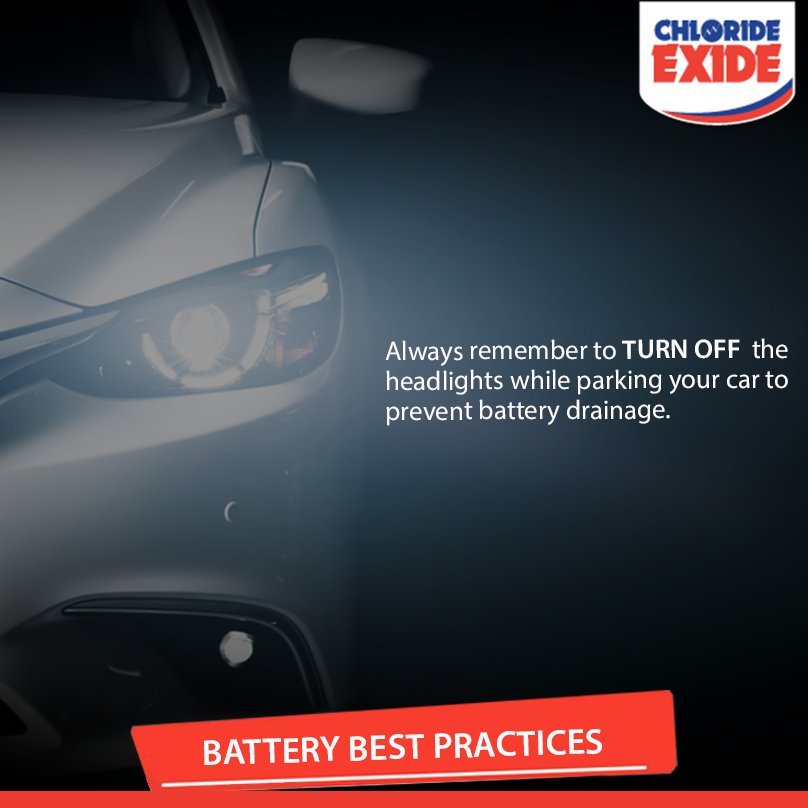 Even after taking care to make sure the battery lasts a long time, our batteries do sometimes fail or die on us at odd times. There is always light at the end of the tunnel. Chloride Exide offers the Powerlast battery which requires zero maintenance and is extremely long lasting. If you need a battery, all you have to do is simply Dial a Battery. Just dial 0719 080000.  You may contact these alternative numbers: 0722 203150, 020 4008000 or 0733 333340. An expert technician will be sent to your location. He/she will then install the battery for you and give you advice on how best to take care of your car.
But we are not done yet. Remember, the car is your baby, you need to take care of it. Taking care of the battery is only half the job. For maintenance of your vehicle, the engine is of key importance. Here are some more tips to make use your car is in tip-top condition.
Give your engine some 'cool-off' time before switching off after a long trip. This allows the motor components to cool off slowly, so they may not warp or crack due to quick temperature change.
Do not leave your battery uncharged for more than 3 days otherwise your risk getting a flat battery.
Clean or replace air filters regularly- This will ensure that dust or debris does not cause mechanical wear or oil contamination which damages your engine.
Check the level of oil often. Without the correct amount of oil, your engine is likely to burn and seize up easily. The oil lubricates the engine reducing friction thus reducing heat.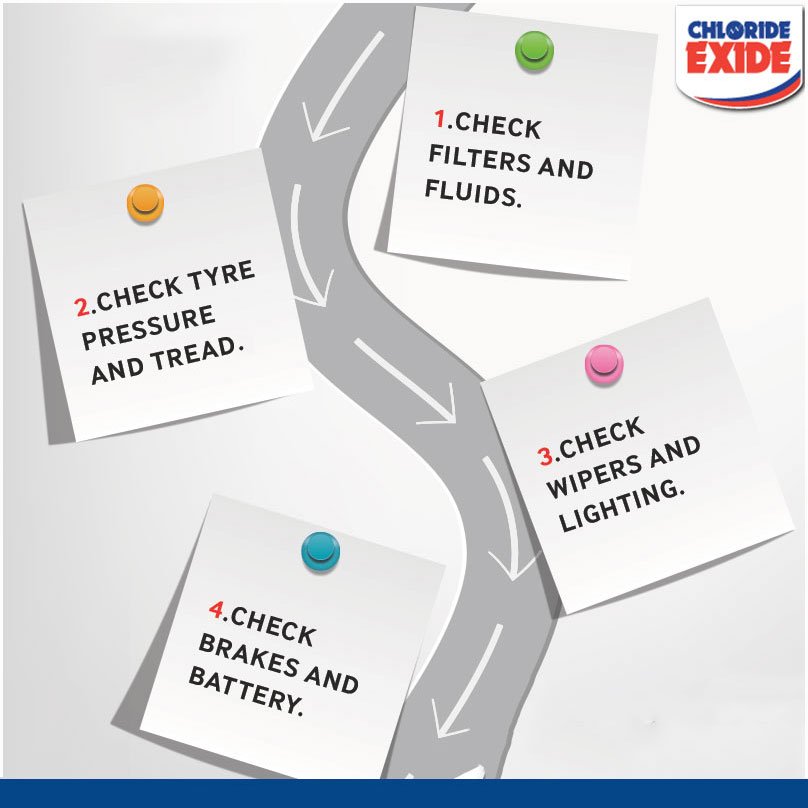 With all that information, you will be sure to make the most out of your vehicle and most of all your battery. Car maintenance is not much of a hustle once you set a schedule and stick to it. Here are some other car maintenance tips to make sure your car is in tip-top shape.
Memories Of Growing Up In A Rural Home Where Our TV Was Powered By Chloride Exide
Also check out
Lifestyle: 6 Simple Tips To Keep Your Car Running And Looking Like New