"If you love something, you will always have that urge to learn something new." – O'rnella Nthambi  
O'rnella Nthambi is a makeup artist, beauty educator and content creator based in Nairobi, Kenya. From a young age, O'rnella has been passionate about beauty. She started her makeup journey in her bedroom seven years ago. Through content creation, she was able to attract her target audience and build her brand. O'rnella is the CEO of makeupcityy and through her passion for teaching, she has been able to educate and inspire young women through makeupcityyacademy.  O'rnella describes herself as a kind, happy-go-lucky young woman who is hardworking and passionate about her brand and fulfilling her dreams.   
I sat down with her to find out more about her story.   
What inspired you to become a makeup artist?
I think from a young age, I had this urge to do business and I was also passionate about makeup. So, once I knew that I could bring the two together, that's when my passion began. I finished high school in 2015 and right after, I told my mum that I didn't want to do any other short course other than makeup. So, I ended up doing a one-month course at Ashley's beauty college. However, the thought of being able to make people happy is also what inspired me. The smiles on people's faces once they see how gorgeous they look after a makeup session.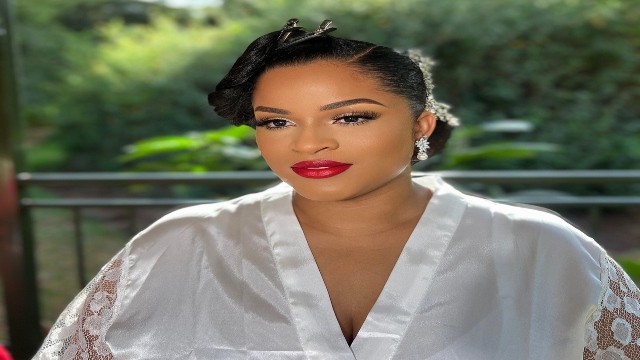 Who do you look up to?
My mum, I look up to her because of how hard-working and determined she is. Also, she is the one who inspires me every day to be the best version of myself.   
Is what you are currently doing related to what you studied in university? Or does one influence the other?
I did public relations at Daystar University and to some extent, I also wanted to do marketing. However, I just ended up doing public relations. After high school, I realised how good I was at communicating and I liked representing people so that's how I ended up choosing the course.   
I didn't feel like I wanted to be on TV so public relations felt like a good fit. Funny enough, I used to think that after campus I would be a corporate woman. But, along the way, I realised that I loved makeup more. My degree has helped me in terms of building my brand image. So, I can say that my business and degree go hand in hand.  
Have you ever experienced any backlash for not choosing to pursue public relations as a career?
Only from my grandmother (laughs).  She couldn't understand why I chose to focus on being a makeup artist. She even went ahead to look for a job for me. I remember her telling me, "It's a good job, you'll be paid 150k and by the time you decide to become a mother, you'll be on paid leave."  
I appreciated the offer, but I couldn't accept it. From the moment I started my makeup journey, I had faith in myself and the brand I wanted to build.  But I have never experienced backlash from anyone else.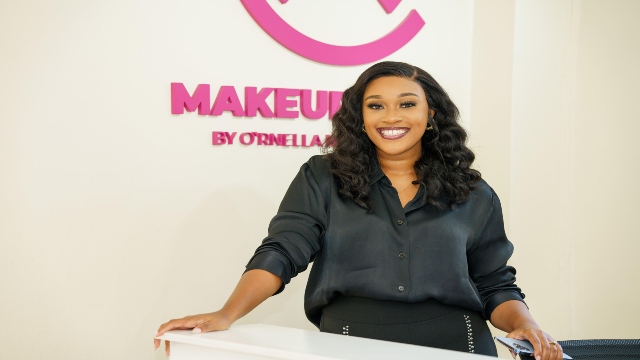 What are some of the challenges you have faced over the years in the industry? What did you do to overcome them?
The biggest challenge is dealing with people. As a human being, you have your own emotions but when you are running a business you have to contain them. I have had to learn how to be understanding since dealing with people is not easy. Today you will get a nice client, tomorrow you may end up dealing with one who is angry or upset.   
So, what I do is focus on the bigger picture. If you are dealing with a difficult client, at that moment just try your best to remain calm and collected. Then later you can cry or vent just to release that anger or frustration.   
Another challenge is a client not liking your look. Some people come to the studio and are not sure of the look they want. Then, once you choose a look for them, they end up not liking it. For this, I just try my best to find a balance between what the client is looking to achieve.   
What are some of your biggest achievements?
Setting up my physical studio

– This was a really big moment for me. Having a place where I can go to every day and work. In this career, you can find yourself chilling a lot because weekends are when you are mainly busy then on weekdays you are just at home. So, I have a consistent routine whereby during the week I'm with my students then at weekends, I am with my clients. This keeps me busy. 

 

makeupcityyacademy

– I usually feel so happy during the graduation days of my students and also during their journey. Since I started teaching, this has been a highlight moment for me. Seeing their progress gives me so much joy.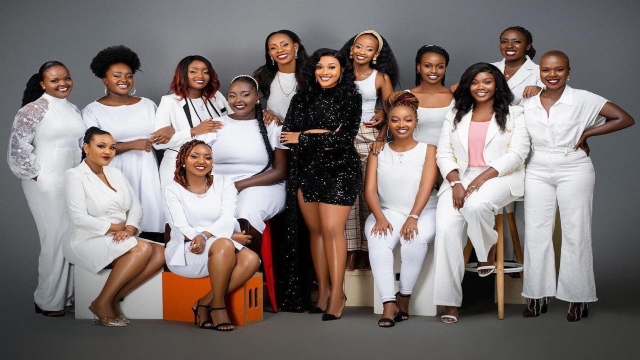 What inspired you to start a makeup academy?
When I was younger, I had this dream of becoming a teacher. However, I didn't see myself in a normal school setup. What inspired me then was the fact that I love children. So, when I started building my brand, I realized that I didn't have the proper education. I just went to a normal beauty school where I did a short course. Later, I came to realise that the curriculum is very outdated.   
In this industry makeup trends change, and you need to be able to adapt to those changes. Because that's what people will ask for and you might find yourself in an awkward place. Once I understood the different trends, that's when I felt inspired to set up my academy. Having someone to show you how to create content, do various makeup techniques and build your brand is crucial. I wanted to be that person for my students because I didn't have someone to walk me through these things.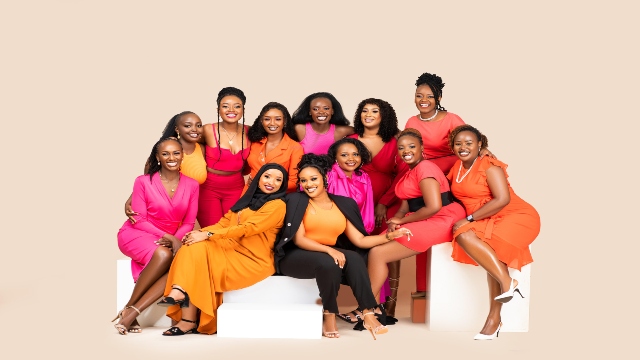 If you had the chance to talk to your younger self, what would you tell her?
First of all, I would tell her sorry for putting too much pressure on her (laughs). Secondly, I would tell her that everything is going to be okay. The best way to move through life is to keep calm and trust the process.   
What advice would you give to anyone who is trying to penetrate the industry?
It is important to have a unique selling point. Yes, the market is saturated, but someone once told me that the market is saturated at the bottom (laughs). So always strive to be at the top. All in all, you need to be able to identify your niche. When I was starting my academy, I knew that my school would be among the best. That by the time my students leave makeupcityy they will know that they have left one of the best schools in Nairobi.   
I always try my best to give them a unique experience by helping them understand new and different techniques. Providing them with knowledge on how to go about their social media platforms and stand out. One of the things I am proud that I got to start is the photo shoots. I didn't want to just do the normal graduation process. Instead, I wanted them to have proof of where they studied through the photos and back it up with the certificate. It's something I didn't see anyone doing and so I ran with it.   
So, whatever you decide to do in the industry, just make sure that you have something that distinguishes you from someone else.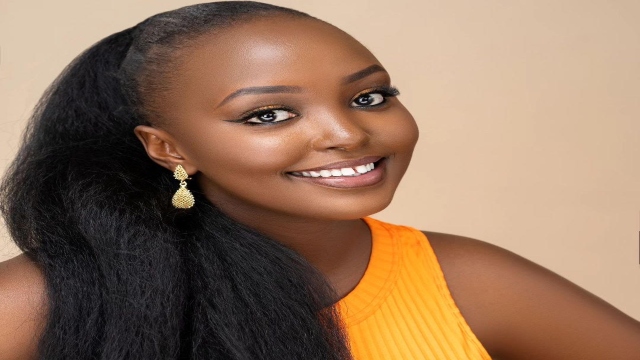 What are the opportunities you are seeing out there that people can take advantage of?
There are so many. You can be a content creator, sell beauty/makeup products, become a beauty educator or even start your own brand. Once you know how to do makeup, you can do various things. Let's say you went to university and did a course in marketing. You can work for big brands not just locally, but internationally as well. The possibilities are endless, you just have to find what it is that makes you happy. 
You can reach out to O'rnella through her Instagram business page makeupcityy or her academy page makeupcityyacademy. You can also visit her studio at Silverpool Office Suites along Jabavu Lane Hurlinghum, room B25.
Interview: Meet The Firebrand Heiress From The Showmax Telenovela Second Family, Vanessa Okeyo