La Roche-Posay is centred on "enhancing your quality of life through skincare". The brand offers a wide range of skincare products that cater to different skin types and needs. Their Effaclar cleansers, which dermatologists recommend, are designed to treat acne in a simple and effective way.
A good cleanser is the most important thing in your skincare routine. Regular cleansing helps your skin look radiant, youthful and healthy. Therefore, it's crucial to get a cleanser that works for your skin type. One of the most favourite cleansers is the La Roche-Posay Effaclar Purifying Gel Cleanser.
The La Roche-Posay Effaclar Purifying Gel Cleanser has been a great addition to my skincare arsenal and I swear by it. I use it as a daily cleanser and I've noticed a significant improvement in my skin's appearance and texture. It's good for oily and sensitive skin but works for all skin types, including skin prone to acne and imperfections. The gentle yet effective formula purifies the complexion and leaves the skin fresh while maintaining the skin's pH balance.
Package & Product
The packaging is clean and simple. It comes in a blue translucent plastic bottle with a white pump dispenser with a lock mechanism. The pump has directions on how to unlock it. The bottle also contains a list of ingredients and instructions in English and French.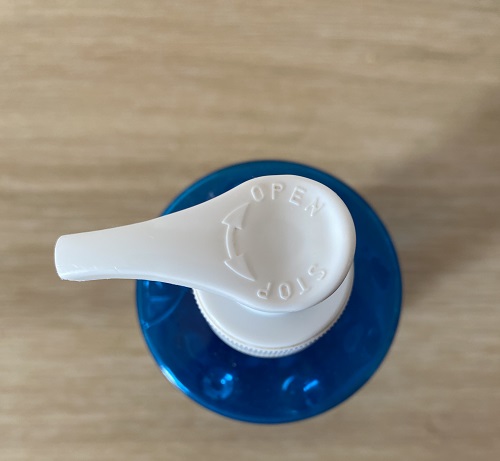 The product is clear with a gel-like texture which is not too liquid or thick. It's alcohol-free, colourant-free, Parabens-free and has a pH of 5.5. It foams really well. A little goes a long way and you only need a pea-sized drop to get a good lather making it very economical. I've been using the product for more than 6 months and it's still fairly full.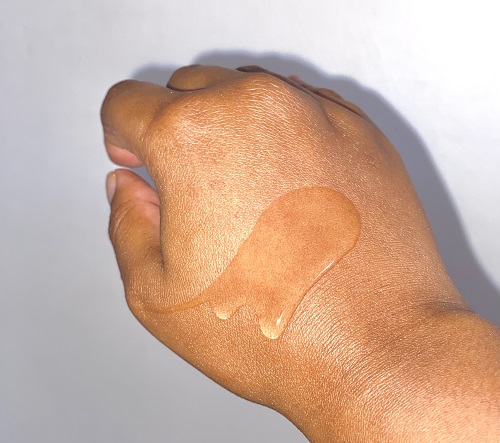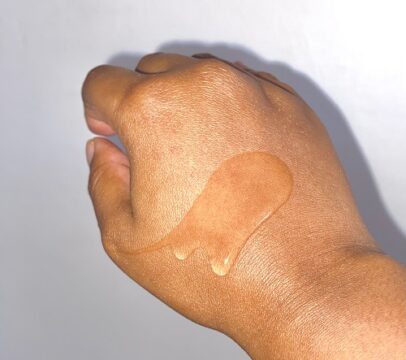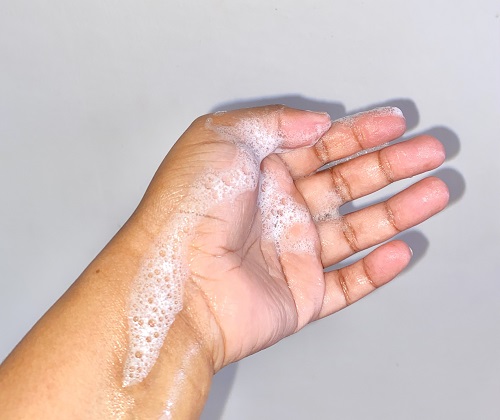 There's a squeaky-clean and refreshing feel to your skin as you rinse it off, which I liked. There's also a slight fragrance to this formula, which you might not notice. It smells more like a cleaning product than a beauty product which I also liked.
Ingredients
The key to the La Roche-Posay Effaclar Purifying cleanser's success is the foundation of its formulation which uses the main dermatological ingredients to aggressively treat acne. These include; Aqua/water, Sodium laureth sulfate, Peg-8, Coco-betaine, Hexylene glycol, Sodium chloride, Peg-120 methyl glucose dioleate, Zinc PCA, Sodium hydroxide, Citric acid, Sodium benzoate, Phenoxyethanol, Caprylyl glycol, and Parfum/fragrance.
Experience
I was a bit sceptical when I got the product since I thought it was another product that was overhyped by influencers. However, from the first time I used this cleanser, I knew that it was going to be a staple. It does exactly what it promises to do. Here's what the company has to say;
"EFFACLAR Gel gently purifies the skin thanks to cleansing ingredients selected to respect sensitive skin. It eliminates impurities and excess sebum leaving the skin clear and refreshed. With soothing and anti-irritating La Roche-Posay thermal spring water, psychological pH, no alcohol."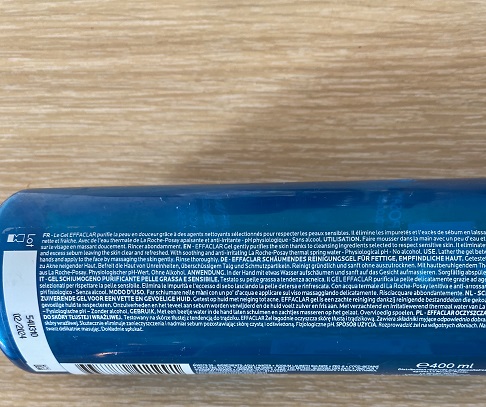 I had been looking for a product that would take care of the small bumps that I get from time to time. When I started using the La Roche-Posay Effaclar Purifying cleanser, my skin cleared up within a few days and I barely suffer from breakouts anymore. Additionally, my skin still feels hydrated after the cleanse.
Verdict
This cleanser has delivered beyond my expectations. I loved how it deep cleanses my skin, leaving it smooth and acne-free. Additionally, it takes out all residues and excess oil from the pores without stripping the skin of its natural oils.  I would recommend anyone looking for a daily cleanser to give it a try. Based on the way it has cleared up my skin, I'm sure it will work even for severe acne-prone skin. I also loved how you don't need a lot of product thus giving you value for your money.
Cost
Speaking of money, we all know that skincare products can be expensive. This product is no exception. However, it's available in 50ml and 200ml packaging which are more affordable. Additionally, it lasts for a long time which is economical in the long run. The 400 ml bottle is Ksh 3,450 on My Dawa.
Check out
Beauty: 6 Benefits Of Using Cleansers
Product Review: The Face Shop Rice Water Bright Rice Bran Foaming Cleanser
Beauty: What You Need To Know About Facial Steaming, The Best Things To Do Before And After