The planet Earth has made a complete revolution around the sun, and guess what? The pandemic is still here with us. By now, many of us have become accustomed to this life of wearing masks and sanitizing our hands every few minutes. The one thing, however, that is proving quite difficult for everyone, is staying at home. We need to go out and make money, and we need to socialize.
A mental quirk called "action bias" is the likely reason, according to psychologist Eva M. Krockow, why we are having a hard time staying home. When solving problems or tackling challenges, humans have an inherent tendency for taking action in order to feel in charge and take control of the situation.  Whatever the case, the pandemic has proven that it can disrupt our lives entirely, and we have had no choice but to adapt to the changes.
If you are having a hard time staying at home even when you don't need to leave the house, then this post is for you. As long as you take all precautionary measures and stay away from crowds, then here are a few fun things you can do in Nairobi and still have a good time.
Hiking
Hiking will try you and it will test you. But there is nothing more beautiful than the feeling of completing a hike. It builds your resilience, and while at it, you discover beautiful places in Nairobi. It is also quite an affordable option depending on the group you choose to go with. The icing on the cake is that you also get fit! There are literally no cons when it comes to hiking. How to prepare for a hike
Hiking Around The Nairobi Metropolitan Area – Tips And Tricks
2. Horse riding
For all animal lovers, this one is for you! Horse riding is a super fun activity that you can do either by yourself or with a few friends. You get to bond with your horse and even 'learn' its personality. Just like people, no two horses are the same. They all have their own unique quirks and personalities that can be both endearing and frustrating at times. There's nothing better than hearing from your horse riding instructor that the horse has been very cooperative with you and that it probably likes you. Horses are beautiful! If you pay attention, they actually have a lot to teach!
Bush Gardens in Karen offers Horse riding at a negotiable fee of 1,500 shillings per hour. You can also try New Muthaiga Horse Riding Stables or Hardy Stud in Langata.
3. Picnic
Picnics are simple, and yet one of the most nourishing ways to spend your time. They are intimate and fun. You can choose to go on a picnic with one or two friends and still adhere to the COVID-19 prevention protocols. Make sure to sanitize your spaces, and still maintain social distance in the space that you're in. The best thing about picnics is that all you need is grass, a khanga, and a few snacks. You can also choose to decorate your space to make it, even more, fun and intimate.
There are many picnic sites in Nairobi. At Karura Forest, you need to pay a small entrance fee of 100 shillings, plus 150 shillings for adult picnickers and 100 shillings for kids under 12. You can also go to The Nairobi Arboretum which charges a standard entrance fee of 60 Kenya shillings. Oloolua Nature Trail is another option, which charges a standard entrance fee of 200 shillings.
Lifestyle: 6 Tips To Set Up A Power Picnic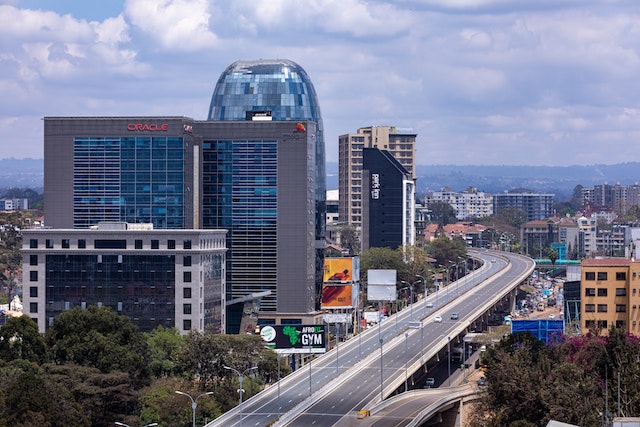 4. Solo Staycation
If you want to spend some more time by yourself and within a different environment, then I would highly recommend staycations by yourself. Nowadays, you can find houses on Airbnb for as little as 3,000 shillings for a studio. The best thing is you get to choose a location that you prefer. You can choose to cook for yourself or treat yourself to some takeout. Nowadays hotels are also offering cheap staycations. Solo staycations are a great space for meditation, journaling, and planning your life. They will teach you a few things about yourself, and by the time you get back home, you feel refreshed and rejuvenated, ready to face the world.
7 Tips For Enjoying Your Solitude Without Feeling Lonely
5. Ziplining
Ziplining, to me, is super fun because you literally feel like you are on top of the world. While it may be a little costly, it's worth every minute. The best thing about Ziplining is that more and more places are opening up in Nairobi, and as such, you can find one that is convenient for you.
The Dam Redhill is located near the old Limuru Road, just 15 kilometres away from the Nairobi CBD. Ziplining here costs between 300 to 1,000 Kenya shillings. You can also go zip lining just outside Nairobi in Ngong Hills, Kereita Forest, and Paradise Lost.
6. Bowling
If you like a good challenge, then bowling should definitely be on your top ten on your fun things to do list. Bowling is fun and competitive. It burns calories, strengthens muscles, and improves flexibility and balance, all while having fun.
There are three main bowling arenas in Nairobi at Village Market, Westgate Mall, Sarit Centre, and Nextgen Mall. The prices range between 350 – 800 Kenya shillings per session depending on whether you go on weekdays or weekends. Don't forget to carry your sanitiser and sanitize your hands after using the ball.
     7. Visit a museum
Are you a fan of cultural, historical, and scientific information? If you are, then you should definitely visit museums in Nairobi. You get to learn more about your county while at the same time enjoying the different scenes.
The Nairobi National Museum, for example, which is located at the Museum Hill, has plenty of attractions including an art gallery, botanical gardens, and a nature trail. It costs 600 shillings to tour this Museum.
You can also visit the Karen Blixen Museum which "belongs to a different time period in the history of Kenya" and charges 1,200 Kenyan shillings. The Kenya Railway Museum is also pretty interesting, as it literally catalogues the birth of Nairobi and Kenya in general. The entrance charges are 600 Kenya shillings. #ChasingHistory & a race across 4 museums in one day!
Liked this? Here are 7 Fun Things To Do Outdoors During The Rainy Season If you have kids check out Fun Places To Hang Out With Your Kids In Nairobi
If you are planning a date, here are 10 Places To Take A Girl On A First Date In Nairobi
Nairobi: 10 Interesting Date Ideas Below 3000 Kenya Shillings
The Best Bookshops For Dates In Nairobi
Reasons We Should Pay More Attention To Nai Ni Who?
11 Fun Activities You Can Do With Your Friends And Family In Nairobi That Don't Involve Drinking Alcohol
Image from Pexels.