Christmas is just around the corner and most brands have already kicked off their holiday campaigns. If you haven't started yours, the good news is you still have 14 more days to Christmas. To help you with that, here's a little guide on a few things you might consider doing to increase brand awareness, visibility and impact of your festive campaign.
It's all about Gifting.
The one synonymous thing every time Christmas comes along is presents. You have to think of your brand as a parent and your customers as children who will be moody and irritable if you don't give them some sort of gift. So what are you rewarding people with? Are you giving them movie tickets? Free lunches? A vacation for shopping with you? Or plain old shopping vouchers? Whatever you are offering, make sure it is highly relatable to your brand or at the least, it should be something that can draw enough attention to your brand.
Look the Part
Every time we approach Christmas each year, one of the few things you can count on in homes and public shopping spaces is that Christmas décor will go up. It's also equally important for your business to embrace this seasonal change to take advantage of the commercial aspects that come with the festive season. Your landing pages, your profile pictures and cover photos essentially become prime real estate for your brand. You need to get your artwork team to come up with Christmas-themed images to reflect what your holiday campaign is about. Just like the décor at a shopping mall evokes some kind of emotion from shoppers, that's the same thing your profiles need to achieve during the holiday season.
Get It Out There
Once you have your promotional offering and your artwork in check, it's time to start letting people know about them. The easiest place to start is by utilizing the pinned posts feature on your profiles. Facebook, Twitter and Linked In allow you to do that. They are a great way to bring extra visibility to your promotion. You can think of them as billboards or anyone who passes by your social profiles. Next, and perhaps the most important part of your whole promotion is your media buying plan. To get meaningful results from campaigns online, you have to have treat them as 'pay to play' platforms. Once you set aside a budget to spend on ads decide which platforms you are going to spend on (it is always advisable to start with the major ones like Facebook, Twitter and Instagram). You can also make use of affiliate marketing services like using popular bloggers and product influencers to help increase awareness.
It's also important that you do not forget to create a designated hashtag for your campaign as it is a vital element to help keep track of the progress. If you use custom landing pages for your campaign, make sure to include share buttons and clear CTAs to get people to take appropriate action.
Always Measure
You must always measure and keep track of important promotional numbers so that you can use this information to improve future campaigns. If you don't measure anything there are high chances you are not making progress and it becomes impossible to know what to do more of, better or less next time around. Measuring is the only way to know which areas of your future campaigns to prioritize.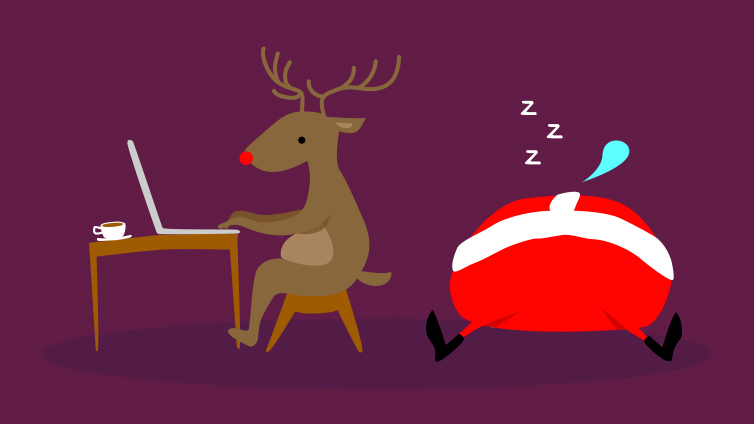 Remember to always make them emotionally engaging, simple and fun!
If you found this useful check out these tips on Digital Marketing Hacks for The Holiday Season
Featured image via https://weheartit.com/entry/88135852