We've all been in a situation where at one point or the other, you desperately needed money. It might have been a sudden family emergency, a medical emergency or even a case where you got a really sweet deal, for example a car and needed to pay it immediately or the thought of going back home would make you toss and turn all night; or the unfortunate case where you salary took forever to come through and now you have no bed to toss and turn in since the landlord kicked you out.
Point is, we've been in positions where the need of money was urgent, and the thought of visiting a bank to queue for hours almost stressed us to the core because let's face it, no one really likes going to banks anymore, especially when you know you'll be taken through rigorous processes of collecting signatures, having the right documentation and making sure your record is clean enough for you to be approved by the bank. This means that your credit score should be good, and some banks can even call your employer for official verification. If some of these things don't go your way, then you don't qualify for the loan, which puts you back in square one.
However, we now live in a digital age where there is a huge sense of liberation. How?
The banking industry in Kenya is one that is transforming fast. Gone are the days where customers would travel from far and wide to be able to access banking services from one main banking hall in the city, which would take an incredible amount of time, energy and money, only to be taken through processes that would end up wishing for an even simpler time when money was stored in the holes of mattresses.
Right now, we have mobile banking and the accessibility of our bank accounts through apps on our phones. A fast and convenient way of banking that's suited for our crazy lifestyles and fast-moving way of life. A clear example of this revolution in banking is seen through Equity Bank's 'EazzyLoan'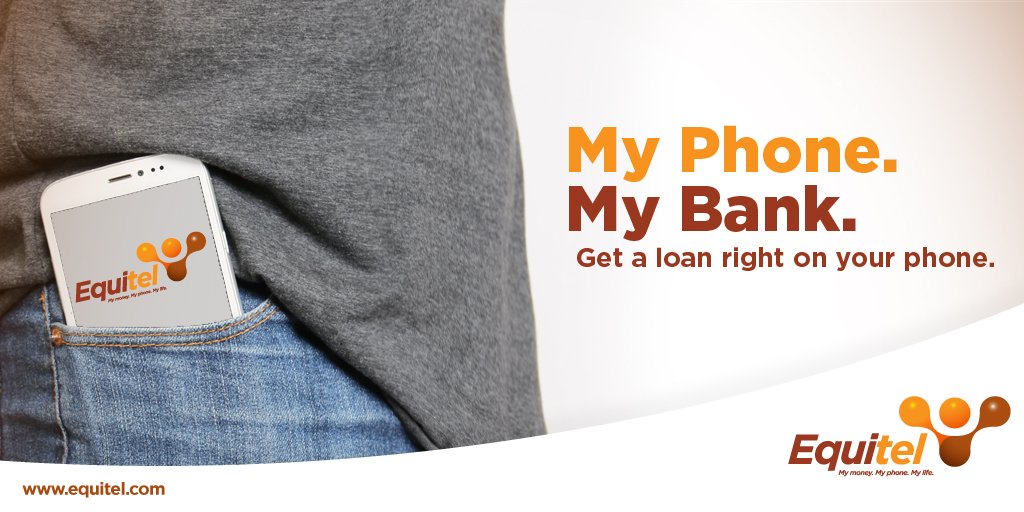 EazzyLoan, one of Equity's newly launched banking solutions, eases the burden that is commonly associated with acquiring loans. It cancels out the hustle of getting the required documents needed, the presence of guarantors to put in a good word for you; and there's also no need to cross your fingers and pray to the gods that your request will be eligible enough to be accepted. All you need is to take it Eazzy and let the rest be done for you.
What exactly do you need for get an EazzyLoan?
You must have an active Equity Bank account for a minimum period of 6 months and an active Equitel line or EazzyApp. You can download the app here.
If you do not have an Equity Bank account, simply dial *247# using your current number and open a 'HapoHapo' account instantly, then pick your Equitel line from your nearest Equity Bank branch.
Benefits of EazzyLoan
You can get an Eazzyloan of up to Kshs. 3million instantly on your phone! There's no need of running up and down to get copies of your ID and making sure you look good for your passport photo, only for you to wait for up to 3 weeks for a loan that you needed in three hours. All you need to do is simply request for the loan on your phone and you have it in seconds!
It saves you a lot of valuable time and energy. Once you request for the loan and it goes through, life goes back to normal. EazzyLoan makes sure that once you request for the loan, you don't have to keep obsessing over whether you've qualified for the loan or when you'll get the loan.
You can also monitor your loan balance and make repayments through your Equitel line or use the EazzyApp. Once you request for the loan through the app, it gives you all the payment details you need. This includes the loan duration, estimated amount due and estimated repayment date, making it easier for you to know how to schedule making your repayments on time.
It is safe and secure. The beauty with EazzyLoan is the fact that even though you can instantly borrow up to Kshs 3 million on your phone, that information is yours to keep. You don't have to walk around in fear and you can easily make your other payments also through your phone with convenience and ease – with just the touch of a button.
Enjoy the liberating beauty that comes with Eazzyloan and try it out today.