On the 5th of November Jazz revelers were treated to an intriguing collaboration between Cuban piano maestro Roberto Fonseca and Malian guitarist/singer Fatoumata Diawara at the Safaricom Jazz lounge which acts as a warm up session for the annual Safaricom International Jazz Festival.  Unfortunately, I was late so I did not get to listen to the session by the Kenyan curtain raisers Shamsi Music but from the accounts I heard about their session I know I missed something good.
The concept of pairing Roberto and Fatoumata goes back a little further, the two have collaborated on various works which have culminated in the release of the album known as 'At Home' which debuted in the music scene in April 2015.  Their collaboration in Kenya blossomed into a two-hour session of non-stop music that was filled with pomp and color. Despite their different backgrounds, the Cuban and Malian star shared a musical connection at the Uhuru Gardens stage that truly brought out the rhythms of the Sub-Saharan Africa.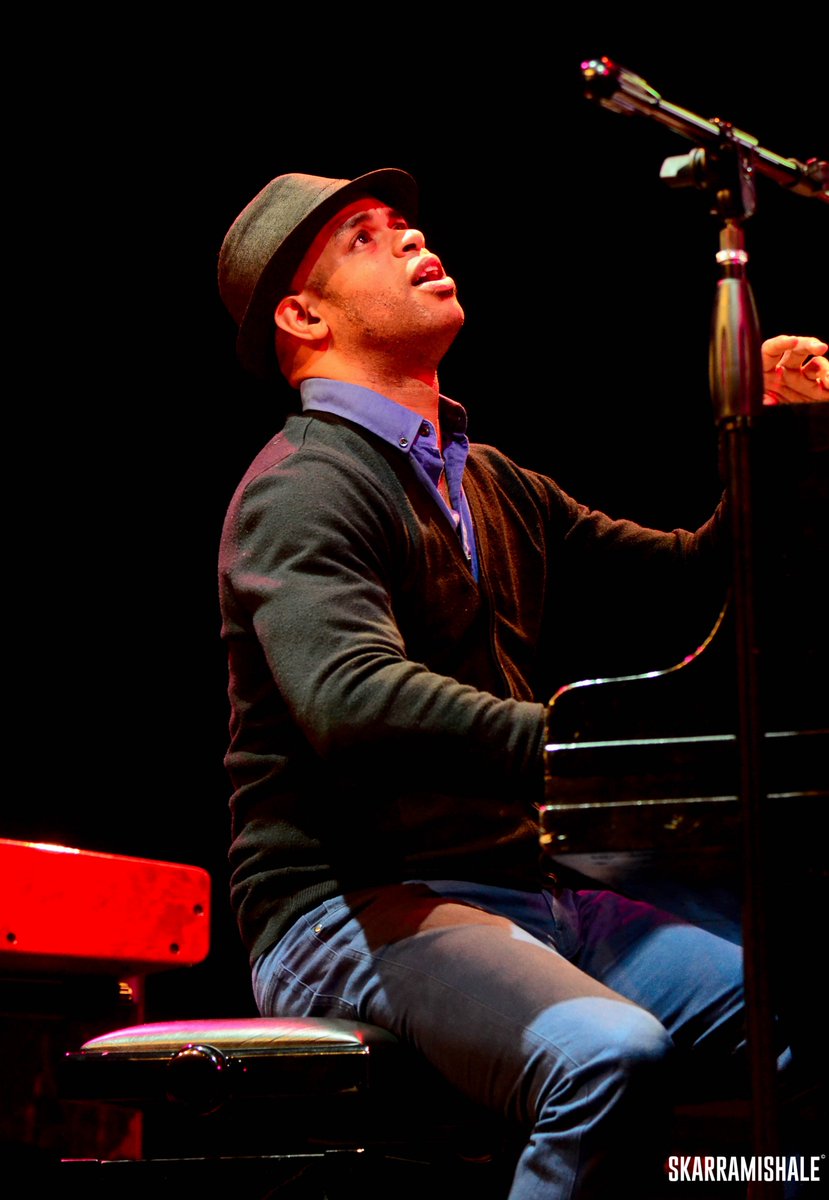 Roberto Fonseca jolted into the stage backed by his incredible band; the pulsating beats of the drum set blended perfectly with the guitar and bass. He started right off with a teaser on the piano that ushered Fatoumata onto the stage. Fatoumata cast a spell with her voice amidst the bright stage lights, as she started on a rhythmical number that was punctuated with yells and high-pitched ululations, and the crowd was bewitched by her music. Fatoumata's 'Sowa' took a stunning jazz turn that was driven by dazzling keyboard skills of Roberto Fonseca. The rhythms of Sowa set the tone and the audience was fascinated when she began her finger waving dance technique.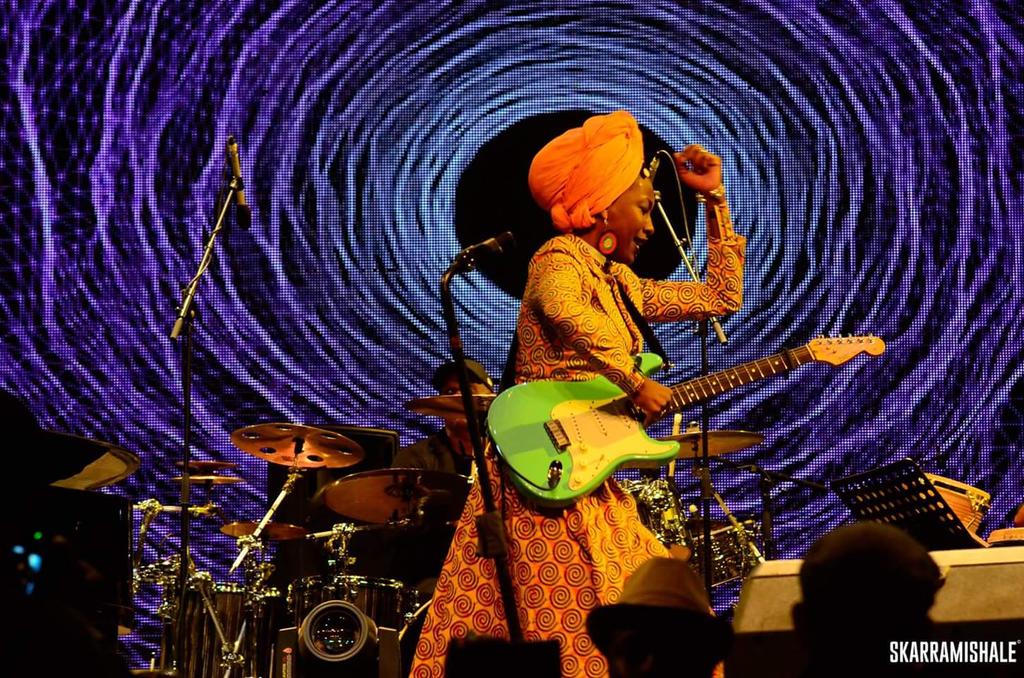 Fatoumata's 'Bibisa' show-stopping performance turned out to be one of the most recognizable tracks of the night as you could easily notice people were blending into the song bobbing their head, it was quite interesting that we didn't understand the language in her music but we pretty much enjoyed the music despite the language barrier.
The show didn't stop there though, she belted out a song dedicated to Nelson Mandela titled 'Mandela' and then continued to sing another piece titled United. Fatoumata unwound her turban, hitched up her skirt and danced on the stage to the delight of the crowd. They in turn asked for an encore which was granted as the Fonseca Quartet whipped up the crowd and Fatoumata continued to dance with her dreads doing much of the work and the crowd dancing along to the purely African music.
It was a magical night and we had a great time at the Safaricom Jazz Lounge. I can't wait for the main Safaricom International Jazz Festival in February as this event just whetted my appetite for more beautiful jazz music.