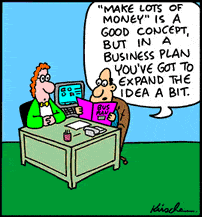 Every student needs money. A couple of weeks ago there was the scandal of how campus ladies were selling their "companionship" in exchange of finances (campus divas for rich men). The ladies want to live the good life. Then the guys got in on the action as well and formed their own Facebook group as well. Many of us were just shaking our heads and wondering what is the world coming to? Nowadays I think some women just give university ladies a bad name and like it or not if you were in campus as a woman you sometimes get tainted with the same brush. I gave out some advice to campus ladies.
So how does one make money legitimately on campus? A new semester has started. Many students are still looking for money to pay their next installment of fees or even finish their first installment. Others have finished paying in one go and others are waiting for their loans or HELB to kick in with some of the fees.
Many students whether in public or private university have the same problems getting money to survive the semester. For some this is not such a big deal as their parents dish out money like sweets but for most students this is a big concern.
Scott Fitzgerald said, "the rich are different from us."
To which Earnest Hemingway shot back, "yes, they have more money."
It's important to think of ways to supplementing your allowance or pocket money by starting a business. There are students all over campus doing biashara. In the different campuses I have been to, there are usually posters advertising things on sale like jewelry, clothes, electronics, shoes, food etc. It may look like an easy thing to start a business but there are considerations that you need to put into mind.
This article will show you how you can plan if you want to start a business in college or business.
I have run businesses in campus some were successful and some unsuccessful so I am giving you tried and tested advice. I used to sell second hand clothes and shoes as well. That business was successful even though it had its ups and downs. I love jewelry so I sold that as well. It had mixed results. I did make money but I had to close my business. I sent someone I thought was a friend to South Africa when he was making a trip there to buy me jewelry and he disappeared with my money (90% of my capital). Lesson 1, 2, 3 and 4 be very careful who you give your money to or who you deal with in business. That deal soured me for biashara until I left campus so sometimes some decisions have far reaching consequences.
Checklist for starting a business.
Identify your reasons for starting the business. Is it because it looks attractive, do you need the money, or you just want to floss by saying I run a business?
Self analysis. Do I have the skills, determination, motivation, discipline, and patience to start a business and maintain it? Or will I give up as soon as things get rough.
Do I have the personal skills and experience required? Running a business may look simple but it requires certain skills e.g. an entrepreneur spirit.
Finding a niche.
Are you selling a product or service that other people are selling? It is important to find something that you know will attract customers. Steers have a niche in selling ice cream on offer on Sunday. Pizza Inn, Nandos have an offer for Pizza on Tuesday. Will your product attract buyers? What is so special about your product or service?
Market analysis – does the market require your product. Who would be your customers? You need to do research. No business will succeed if you do not do research and know your market.
Planning your start up.
You need to have a marketing plan and objectives. What do I want to achieve? An example is I want to break even in 6 months or to have expanded the business in one year. What do I need in terms of resources, manpower, and finances?
Finances.
Where will I get the money to start the business? Sometimes you do not need money to start a business i.e. if you are offering a service like plaiting of hair or maybe a creative service like creating poems for students then they pay you. But most businesses require you to have some capital no matter how small. You need to have a budget of how much everything will cost. Also you may not have the start up capital so you may need a personal loan or get some investments from family or friends. Will you be able to get the money?
Starting is always the easy part of running a business. Getting it up and running to make a profit is another thing altogether. It may look easy as a way of making money but its not. So think twice about it.
There are other ways of making money. You may also get yourself a part time job to support yourself. You can sell insurance, clothes, perfume, clothes etc for somebody else. This is how some students get their fees and pocket money. Selling things for other people on commission is another way of making money without investing your own capital, which is hard to come by.
Whatever you do to make money you have to work hart to ensure that you meet the goals you have set. Whether you're working to get pocket money, fun money, or money for schools fees or rent.
Also get a mentor who can help you make good choices. People who usually succeed in business usually have a mentor who they can bounce ides off of or get ideas and encouragement. You can also mentor yourself through reading books on business and finances. I did that a lot and I still do. I have in the past and still recommend students to join Rotaract clubs. They have professional development as part of their goals. The clubs usually bring in speakers who have made it in different industries to speak and give advice. I learnt a lot from my years in Rotaract and it is one of those things I would recommend 100% to any student who wants to grow as an all round individual. Rotaract made me into who I am today so I can't stop praising it because I know the benefits of being in a Rotaract club.
Knowledge is the single most important ingredient for business success. So please be wise and use your knowledge. It could help you make some money and who knows you may be rich yet. Also read how to invest in campus.
I wish you success.
PS. This article first appeared in Daystar's Involvement newspaper a couple of years ago. I have of course updated it and added a couple of things.
Was this article helpful to you? Please leave a comment.