When someone mentions Barbie, what's the first thing that comes to mind? The billion-dollar box office juggernaut starring Margot Robbie, the uncanny valley mid-2000s Barbie series of animated films that are a core part of millennial nostalgia, the Barbie world song, or the colour pink? The Barbie doll has had a hold of the colour pink since the 1970s even after being invented in 1950. The Barbie aesthetic is aggressively pink and is known as Barbiecore. It includes hues of pink from magenta to a pale pastel pink. Many enthusiasts often have their clothes and belongings in varying shades of pink. The trend has become popularised even more since the announcement of the 2023 Barbie movie and society's shifting attitudes towards embracing extreme femininity.
What is Barbiecore?
In the early 2020s, Barbiecore has been among the most popular aesthetic trends, including dark academia and cottagecore. The dark academia aesthetic is full of pale colours that invoke colours of humanities professors from classic novels, skulls, fingers stained with ink, and romanticising the thirst for knowledge. Cottagecore is the aesthetic of a Jane Austen film adaptation. It's full of picnics, flowers, fruits, natural fabrics, or materials. It contains mellow and peaceful activities like fishing, taking sunset walks, and working with your hands.
Barbiecore on the other hand is very pink and very feminine. Movies like Legally Blonde show how this aesthetic is applicable. The colourful, playful nature of the look is probably a direct response to how dark everything else is. With people having to worry about climate change, inflation and other bad news cycles, Barbiecore offers a mild escape into a world where everything is sunny and fun. Pink is a bold colour that suits everyone and can be incorporated into looks suitable for everyday use.
The Best Barbiecore looks
1.  Sheer dress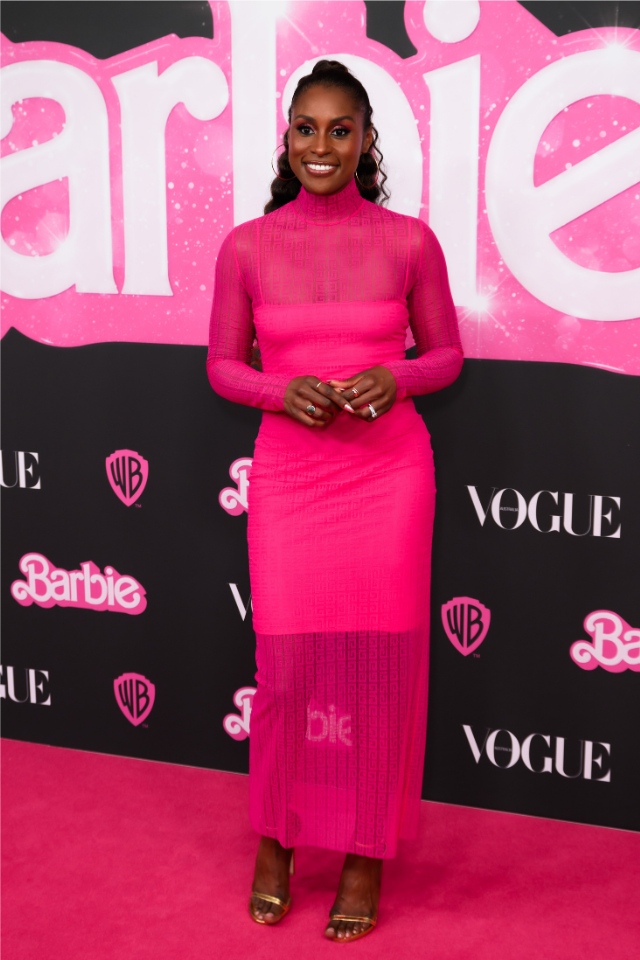 If you'd like a bold floor-length look that's daring but still modest, this turtle neck sheer dress is a perfect choice. It's great for parties or other semi-formal events. The look is also appropriate for warm and chilly weather.
2. Pink mini skirt suit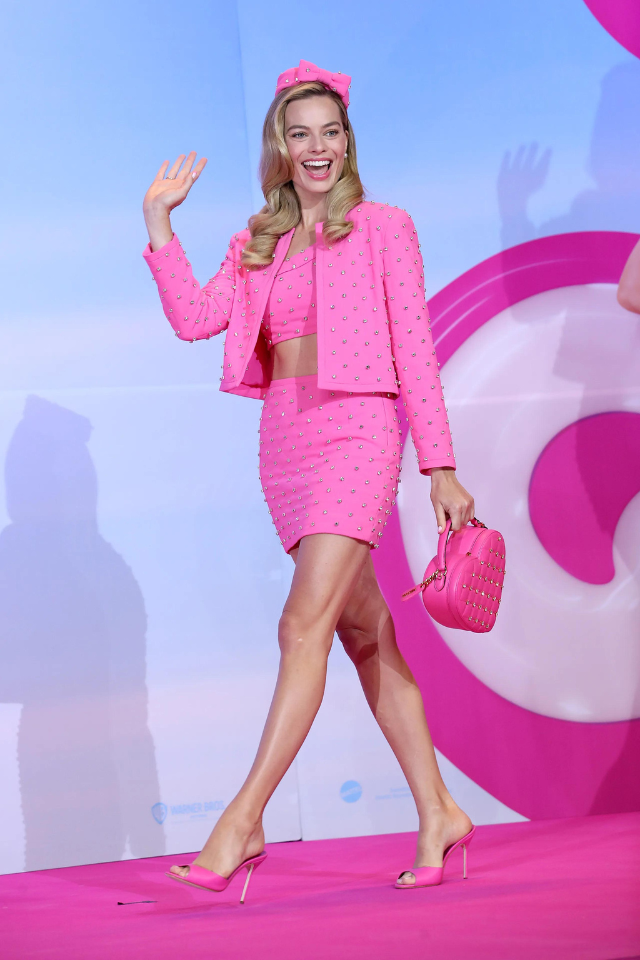 One of Margot Robbie's signature Barbie looks is the embellished pink mini skirt suit. For many people, a suit is a place to mix and match or colour block. However, this suit takes it to the next level by matching everything, from the hat, the top, the blazer, the skirt, shoes, and other accessories.
3. Hot pink pants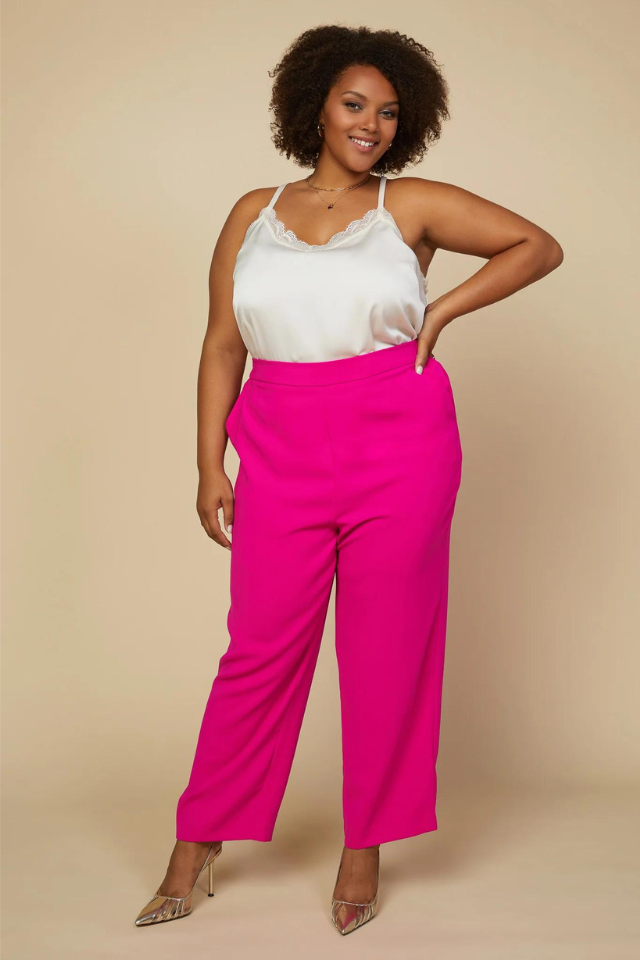 Many people wear pants with neutral colours. However, Barbiecore is about remodelling traditional femininity in a daring way. Pink pants are a great way to lengthen your legs. Choosing a design that flatters your body shape makes you look amazing and is a great way to stand out.
4. Pink denim blazer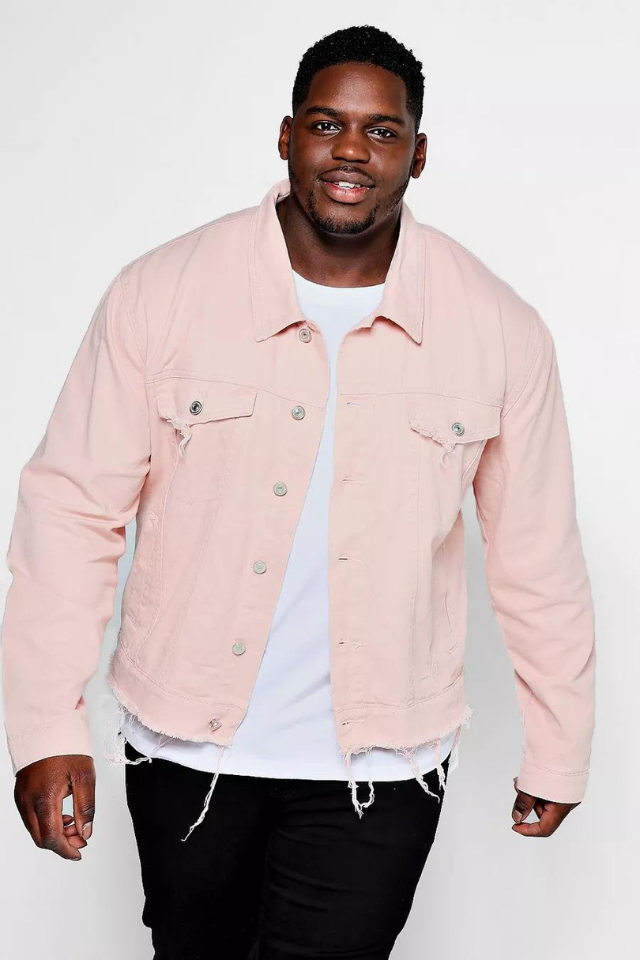 Most denim jackets are black, or blue. However, stonewashed pink denim jackets can elevate your look by making a classic look become playful and sophisticated. The denim blazer is a timeless trend and can be paired with almost everything. They're also perfect for all weather situations.
5. Pink Ankara trench coat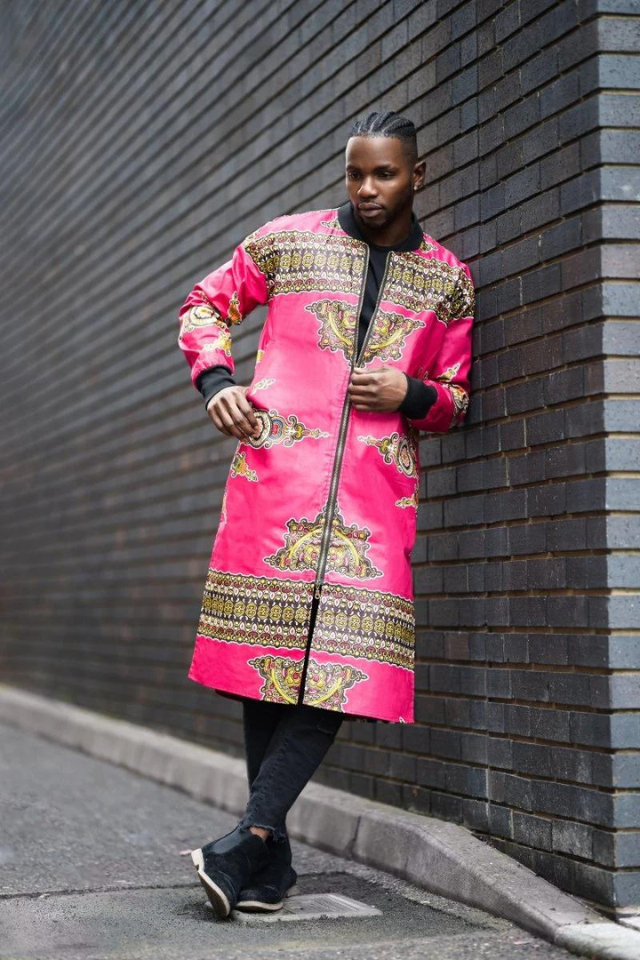 Ankara fabric is one of the most unique ways to elevate a look. The rich, vibrant patterns are versatile and can work for the church, office, or events. It's also great for multiple seasons when it's hot or cold.
Fashion: 10 Ways To Gram Up Your Ankara Looks
6. Pink accessories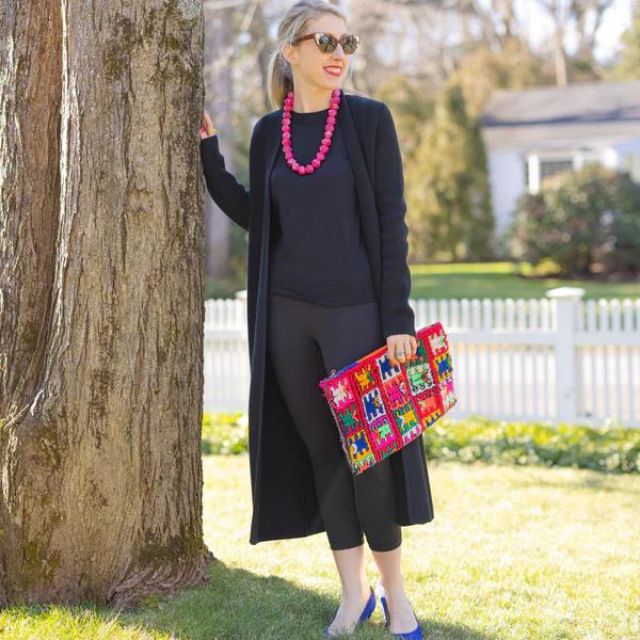 For a more understated look, take pink accessories with a solid colour outfit like a black pantsuit. Paired with a hot pink necklace and a purse with pink accents can still maintain the Barbiecore aesthetic while remaining low-key.
7 Jewelry Pieces That Pair Perfectly With Your Little Black Dress (2023)
7. Pink accents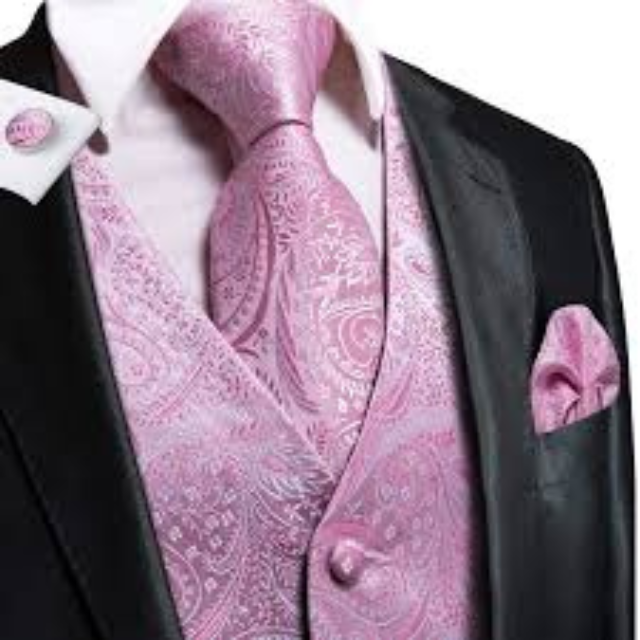 Adding a pink accent to an existing outfit is a great way to stand out. A paisley pink undercoat with a matching tie and pocket square is great for an event where you're the centre of attention. Pairing pink fabrics such as blouses, ties, socks, or scarves with a different-coloured outfit gives a pop of colour.
Check out:
7 Fashionable Colours You Should Add To Your Wardrobe
Fashion: 7 Great Ways To Style The Naked Dress
Style: What Your Fashion Choices Say About Your Personality
Fashion: The Hot Gothic Style Is Coming Back – This Is How Women Are Rocking It Now
A Guide To Men's Wardrobe Classics
Creating A New Wardrobe For The New Year Without Breaking The Bank
The 90s Are Back: Great Retro Fashions That Have Made a Massive Comeback