"Maybe this is why we read, and why in moments of darkness we return to books: to find words for what we already know." ― Alberto Manguel
Many people feel like they've hit a roadblock in their careers and businesses as things slowed down during the COVID-19 pandemic.  You can take this opportunity to learn and even grow. As a career woman, there's probably a lot you wish you knew before venturing into the corporate or business world. There's still a lot you can learn. Whether you want to strengthen your career or learn how to be a boss unapologetically, you can make the most out of your lockdown period by reading books that touch on these subjects. We asked some women what book recommendations they would give other women to enhance their careers and here are their recommendations.
You don't have to wait to get a title to become a leader. This book is about taking responsibility and recognizing people's potential whether or not you have the title. It seeks to change the perspective we have of a leader from a suit-wearing, high-achieving, confident person to someone more human. According to the author, qualities such as compassion, open-minded, and vulnerability are just as important as confidence and charisma.
It helps to be friendly and have people on your side if you want to achieve anything in life. The craving to be appreciated is part of human nature according to the author. This classic book which is still relevant in today's world talks about different techniques to handle people, how to make people like you, and other social cues you need to master in order to be a good leader. He writes about human nature and how to tap into this resource in order to build a successful career or business.
This is one of those books that everybody knows about but has never read it. Well, it's a must-read for sure if you're a woman trying to scale the corporate or business ladder. This instant bestseller highlights mistakes women make that could sabotage their careers and they are quite a number. In fact, the author lists a total of 133 errors that women make. From social media posts to avoiding office politics, these are some of the mistakes that could be preventing you from getting to the corner office. She also includes good advice for women who wish to advance their businesses or careers.
One of the most popular genres of books is memoirs. Therefore, it's no surprise that this one was celebrated globally. The Facebook COO wrote this book in a bid to encourage women to take their place in the boardroom and pursue their goals. It offers a real-life perspective about women in the workplace. Sheryl shares her own journey from her high school days when she hid her nomination as "Most Likely To Succeed" so she would get a date to prom. The narrative continues to her career life and personal life where she admits to struggling in juggling both. Her solution to women who experience the same challenges is to act like men. She warns of the dangers of making career decisions based on your personal life as this could limit your possibilities.
8 Personal Finance Tips That Will Transform Your Life
Books about emotions are just as important as those about being a CEO since part of being a good leader is having emotional intelligence. Therefore, it's important to nurture this quality if you want to be a well-rounded leader. Daring Greatly addresses what it really means to be vulnerable and how it changes the way we live. It helps readers deal with loss, disappointments, and most importantly, failure which is inevitable. For instance, in the corporate and business world, you'll hear many no's and how you react to such disappointments will determine your career path. Being vulnerable helps you step into the arena and deal with such situations in a healthy manner.
As the name suggests, Limitless is about getting the most out of your mental capability. It helps people become more productive and accomplish more than they have through the guidance of the author, Jim Kwik, who has worked with dozens of celebrities and business leaders. He adopts the principle of the 3 M's – Mindset, Motivation, and Methods. This entails flipping your mindset, igniting your motivation, and mastering the method.
This New York best-seller promises to help you achieve your goals. The author, a leading expert in habit formation, writes about how you can break your bad habits and develop good ones. Most of us are limited from achieving our dreams by our bad habits. However, according to the author, it's not your fault but your environment. He has created an easy guide on how to develop good habits including overcoming lack of motivation and making time for new habits. In turn, this will equip you with the necessary tools to achieve your goals. Here are 7 Mistakes That Make New Habits Fail
More women are getting into leadership positions. However, there are many who still haven't reached their full potential in their careers and might be wondering how to do it. Tara Mohr writes about how you can achieve your dreams by playing big. Additionally, she gives the reader real and practical skills to make changes in their lives. From unlearning the "good girl" narrative to speaking out for themselves, these tips could be what you need to finally go after what you've always wanted and deserved.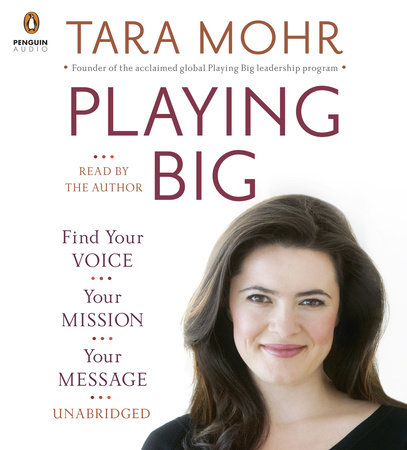 This book recommendation comes from one of our Twitter followers and fellow blogger, @SeraNjoro.  Women Who Run With The Wolves is a best-seller that has been recommended by Maya Angelou herself. Therefore, it's a must-read for all women, especially those who want to escape from gender stereotypes and forge paths of their own. The relatable collection of mythical stories has one common theme – resistance. The novel essentially challenges women to own their feminine power. The novel doesn't directly touch on careers. However, there are many things you can learn and apply to your career path.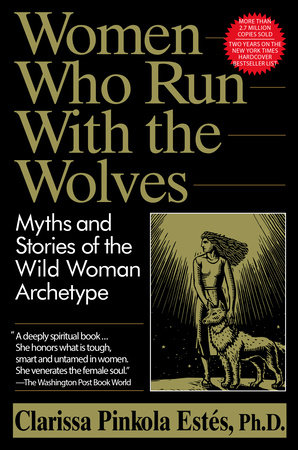 Grab a pen and paper because you'll be taking notes when reading this book. However, it's nothing like the cliche self-help books that many of us dread. If given the opportunity to sit down with a multi-millionaire, the first thing we'd ask is how did they become so rich? This book gives a glimpse into how such women gain more power and financial independence. From how investment tips to relationships and money, the author offers detailed advice on how you can be one of the six-figure women. 5 Habits Of Successful People You Can Borrow
11. Good To Great By Jim Collins
If you want to become or are a business owner or executive in a company, this book is an ideal read for you. It talks about how good companies become great companies. The author describes certain characteristics of "good to great" companies that you can apply to your own company and take to the next level. He makes real-life comparisons of companies that have made the leap to greatness and those that had the potential but didn't.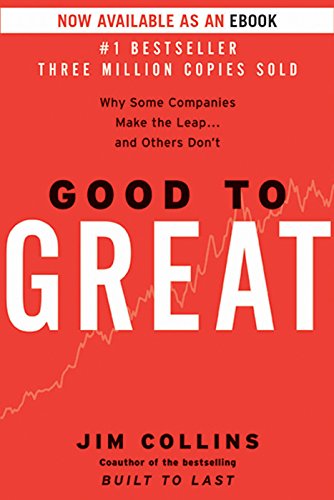 12. Start With Why By Simon Sinek
Sometimes, we feel unmotivated to work on our career and business goals for whatever reason. However, reminding yourself why you started or what you aim for could help you get back on track. Author and acclaimed TED Talk speaker Simon Sinek writes about the power of "why". Whether you need to motivate yourself or your team or introduce a new product, it all starts with why. He calls this principle the Golden Circle.
13. How To Become A CEO By Jeffrey J. Fox
All CEOs have some things in common including reading books religiously. This best-seller gives solid and realistic advice on how to be a successful leader. From how to relate with other co-workers to the most valuable qualities of a CEO, these tips guarantee to give you a guide in the right direction.
Want some tips on how to succeed in your career as a woman? Check out these great tips from two powerful Kenyan women Coca-Cola Beverages Africa Communications Director Susan Maingi Talks About The Impact Of Mentorship For Women In Leadership and Rita Okuthe Talks About Her Journey To The Top And Safaricom's Investment In Women's Leadership
As a woman on the way to the top make sure your finances are working for you. Check out this article Finances: 7 Money Moves Every Woman Should Make
Also, check out these book reviews
Book Review: The Smart Money Woman By Arese Ugwu
Book Review: Ego Is The Enemy By Ryan Holiday
Book Review: You Are A Badass. How To Stop Doubting Your Greatness And Start Living An Awesome Life
Book Review: Make Time By Jake Knapp And John Zeratsky
Book Review: The Power Of Positive Thinking In Business By Scott Ventrella
Book Review: The 5 AM Club By Robin Sharma
4 Lessons We Can Learn From Maya Angelou's Quotes
Ambition Addiction: What It Is, Signs, And What You Can Do About It