Green tea is one of the most popular beverages that's packed with many health benefits. It's praised for having anti-oxidant properties that help fight several ailments. While most people consume it for these benefits, there are so many other uses that are beneficial to us. From beauty to cleaning, here are some ways to use green tea.
Reduces Bleeding
It contains a substance known as tannins which give the tea a bitter flavour. They also bind proteins and other organic compounds thus promoting blood clotting. As such, applying green tea to an injury can help reduce bleeding. You can either remove the tea bag from the hot water and place it on the bleeding area or dab the extract on it.
Removes Fridge Odour
Occasionally something might spill in your fridge that leads to an unpleasant odour. If you've tried to clean it and it still smells, try placing a green tea bag inside and leaving it for a few hours. You can also take dry tea leaves and place them in a thin cloth. This simple hack will absorb the smell and you'll have an odour-free fridge.
Clears Acne
If you're struggling with acne, you can add this beverage to your skincare routine. Its anti-inflammatory properties help reduce skin irritation that leads to acne. It also helps regulate insulin and hormones which cause breakouts. You can use green tea facial cleansers or brew some tea and dab use the extract on your face.
Is The Innisfree Green Tea Serum Worth The Hype?
Reduces Hair Loss
This is a rich source of antioxidants that boost blood circulation. Therefore, when used as a hair rinse, it promotes circulation in the scalp which improves the hair's thickness and strength. As such, your hair is less prone to thinning and breakage. You can either make a homemade rinse by brewing some tea or buy shampoos and hair products that contain green tea.  7 Reasons Why Your Hair Is Damaged And How To Repair It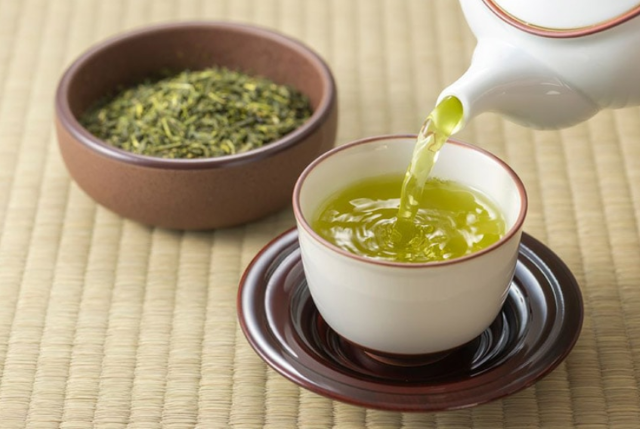 Cleans The Carpet
It's impossible to avoid staining your carpet no matter how meticulous you are. You might spill a drink or drop food on it causing it to stain. However, if you want to get rid of the stain without paying thousands for cleaning services, you can sprinkle dry green tea leaves on the area. This frees the compounds and leaves your carpet clean. You can either vacuum or sweep the particles afterwards.
Reduces Dark Circles
Dark circles under the eyes have become a norm since we're exposed to many pollutants. However, they make you look tired and older which can affect your physical appearance. Green tea offers a quick solution by shrinking the blood vessels around your eyes. To use this remedy, place cold tea bags over your eyes for a few minutes then remove them.
How To Get Rid Of Dark Circles Under The Eyes
Soothes Chapped Lips
Chapped lips can be painful and unattractive, however, green tea counters the effects of dryness and hydrates your lips in the process. You can do so by soaking a tea bag in warm water and then placing it on your lips. It provides instant relief and within a few minutes, your lips will be moisturized.
Check out How To Keep Your Lips Looking Luscious and 5 Creative Things You Can Do With Used Tea Bags
6 Benefits Of Purple Tea For The Skin