I had the pleasure of attending the Safaricom Jazz Festival in February, where one of my favourite artists, Marcus Miller played. While I was there I noticed a few things that would make your next Safaricom Jazz concert amazing.
While there may be many people for whom Jazz is not a cup of tea, The Safaricom Jazz Festival and lounges have continued to offer much more than just a fix for eccentric jazz lovers. It offers a nice cosy afternoon for one to just be, and enjoy life, in a multitude of many.
Here is a quick guide to attending the next Safaricom Jazz Festival, for people who don't think they like Jazz.
PS: At least go, as part of your bucket list.
BE HONEST WITH YOURSELF
It's ok if you do not know or understand the Jazz world. But the Safaricom jazz festival and lounges offers a brilliant introduction to the genre.
Like most music forms, Jazz is an acquired taste. Once you experience it in its purest wholesome form, you are bound to love it. And besides, with the brilliant sound set-up and stage design, you are bound to it in its clarity.
FIND OUT WHO THE ARTISTS ARE
The headlining acts are well selected, as we can tell from the past years. If you do not know them already, dig a bit deeper. Use the extra bundles you earn to check out their discography on YouTube and Wikipedia among other sites before those bundles expire at midnight.
Potentash did a documentary on some Kenyan Jazz musicians. Check it out For The Love Of Jazz – #SafaricomJazzAt5
You can use the little knowledge to win tickets and merchandise during online trivia promotions and inside the event.
BUY ADVANCED TICKETS. (FOR TWO) OR MORE. ALWAYS
Whatever you do, always buy advance tickets. For two. It is way cheaper, and you don't have to worry about tickets anymore. You can get your tickets here. Students have an even better deal at Ksh. 500 per ticket.
Music Festivals are best experienced when with a friend. Better yet, the festival offers a great opportunity to catch up and you never know, there could be that one person who is going through a rough patch in life, and getting them out could help them see the beauty in life and cope better.
And they will love you for it.
FIND A FRIEND WHO KNOWS THE ARTIST OR LOVES THE GENRE
There's someone who believes, and lives by Jazz in your circle. Get them to tell you more about the genre. If they have been to the festival, even better.
CHECK THE WEATHER AND PLAN YOUR SLAY
Nairobi weather can be unpredictable. Check out the weather forecast, and plan your dress code. Fashion: What To Wear To The Safaricom Jazz Lounge
Of course, it should offer comfort and ease of movement. If there is something you need, that you may not have in your collection, check out the great offers on Masoko.com.
You can get hats, sunglasses, dresses, shoes and even drinks at a good price.
PLAN YOUR MOVEMENT AND ROUTE
Because of how popular the festival is, as well as how popular our roads are with cars, it is really important to plan your movement and route.
For instance, the busy Thika Super Highway and Langata Road traffic can be unbearable at times. With proper planning, you can beat the traffic.
Plan to be early. Drive out in good time, checking out the traffic information online.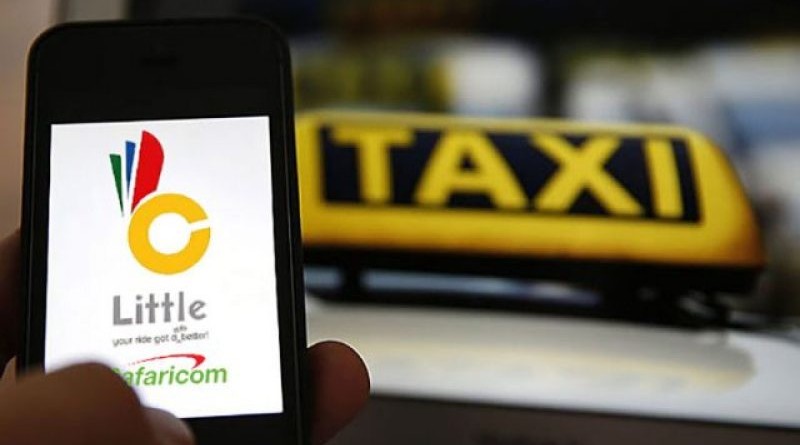 If you are not driving, get a Little Cab in good time and you don't have to worry about parking. Safaricom has continually offered courtesy vans from the main entrance to the festival grounds wherever they have held the Festival. At no extra cost.
You can call Little Cab on your way home too.
GET A JAZZ ENJOYMENT KIT
All packed for #SafaricomJazz. Did you know you can carry food and drinks? Drinks have to be sealed though not open. Almost ready to leave pic.twitter.com/fk11MKKWRU

— Rayhab (@potentash) February 26, 2017
Get a picnic basket, blankets or foldable seats, a wine bottle, glasses, sandwiches, water etc. When you come in early you even have the right to choose your space and set up camp.
There are also vendors and shops that sell food and snacks on-site. So you can avoid the hustle of the cooking bit. It is important to find out if the Safaricom Jazz Lounge or Festival you are attending allows you to carry food. For the main Jazz Festival in February, you can carry food but for the others usually, you have to buy food at the venue. For the International Jazz day concert this May 1st there will be no food or drinks allowed from outside so you can either grab something before heading down to the festival or you can buy something delicious to eat at the festival.
BE BOLD
Dance, scream and make merry.
The festival is a good place to have a good time, and let loose. Leave your troubles on those grounds. Tomorrow will be a better day. Promise.
The MC occasionally has great giveaways, and mostly, it's the bold who win. They can ask you to sing, dance, answer a question or something like that. Lot's of phones, thousands in airtime, and other stuff are usually up for grabs.
Take those chances.
MAKE FRIENDS
You are definitely bound to meet friends, colleagues and acquaintances. And they will probably be with friends like you will.
Say hello, compliment their dressing, and make a friend.
GET HOME SAFE
Plan your way out in advance. There is bound to be a slow rush out of the grounds when the main act is off the stage. Plan to move fast to be among the first ones out, or give it some time before you leave.
If you are not driving, call Little Cab and they will get you home safely.
Also, share with the world the great experience you had, and use the hashtags of the day – You can use #SafaricomJazz and check out #MusicThatMoves.
By the way, just in case you didn't know the Safaricom Jazz proceeds are really changing the lives of the Ghetto Classics kids. So as you enjoy the festival, remember you are also changing lives. Check out one of these stories – Simon Kariuki Has An Amazing Story About How Ghetto Classics Turned His Life Around #SafaricomJazzAt5
Fashion: What To Wear To The Safaricom Jazz Lounge
Use These Tricks To Enjoy Your Concert Experience At The Safaricom Jazz Lounge
The Beat Goes On: A Jazz Affair