Over the years, Huawei has set itself apart in the phone market as a world-class brand. Therefore, the launch of the Huawei Y9 2019 today came as exciting news to many of its customers. This time, the target audience is the younger generation since the phone has kept up with the latest phone trends including cool, unique features. Here's an overview of the Huawei Y9 2019.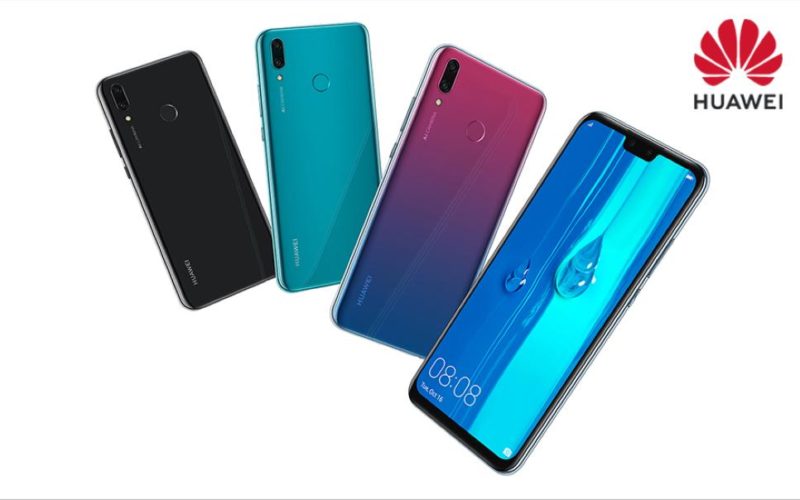 Photography
Huawei caters to the phone photography audience very well. Their devices have some of the best cameras in the phone market. Therefore, it was no surprise that the Huawei Y9 came with a number of camera features to ensure maximum user experience.
Huawei maintains the dual camera feature. The rear camera is 16megapixels and 2 megapixels while the front camera is 13 megapixels and 2 megapixels. It comes with 22 different modes including portrait, blue sky and ancient building. The 2MP camera identifies and calculates the distance and works with the F1.8 aperture (50% more light compare to F2.2), so as to capture striking details.
Additionally, it has a stabilization and night mode to better improve photo quality in any circumstance. The fast focus feature tracks images in 0.2 seconds to help capture all the magical moments seamlessly. It also supports Gesture Control to avoid and eliminate shaky images. When turned on, users can wave their palm to activate a selfie countdown which takes photos in 3 seconds.
Design
The phone comes with a 6.5" display and a notch design. It has a screen to body ratio on 82% making it quite attractive to look at. Additionally, the Huawei Y9 is available in 3 trendy colours; midnight black, blue Swarovski and aurora purple. To top this sophisticated design is a glossy finish.
The back side is made of plastic as opposed to the Nova 3i which is made of glass on both sides. This, however, might not be a bad thing as it's less susceptible to breaking. It feels comfortable to hold and has a firm grip.
Performance
It runs on Android Oreo 8.1, octa-core CPU and Kirin 710 which boost the phone's performance by 75% compared to the previous generation. Also, the phone has a 4GB RAM and an internal memory of 64GB & 256GB. It supports an external memory of up to 400GB.
It uses a 4000mAh battery providing a long, impressive battery life that lasts up to 3 years supported by power saving features.
Huawei devices go through thorough endurance tests to ensure their durability. The Huawei Y9 has undergone numerous tests including touch screen tapping, extreme temperature and falling.
Smart Features
With the ever-increasing noise around us, the Huawei Y9 supports TalkEasy feature which analyzes the user's surroundings while on a call and adjusts the volume accordingly. This allows users to comfortably receive and make phone calls without having to manually adjust the volume every time.
JSCD technology ensures stable network connection and it also detects different states to retrieve connection quicker.
Huawei Y9 take the Bluetooth feature a notch higher with its double connection ability. The phone connects to two Bluetooth terminals at the same time. This means that you can connect to your speaker and another device. This gives the phone a huge advantage in the market.
It also has the One-Click Transfer feature which allows users to transfer data from one device to another effortlessly. As opposed to the iOS feature, in Android devices, this feature allows the transfer of text messages and third-party apps in addition to media and contacts.
The Fingerprint 4.0 Identification unlocks the phone in 0.3 seconds which is quite impressive, to say the least.
Entertainment
The Huawei Y9 has an Eye Comfort 3.0 mode which adjusts brightness to 3nit allowing easy use in low light. It also uses the Kirin 710 chip to enable smooth gaming for high-performance games as mobile phones games get more sophisticated.
It has several entertainment modes like Game Suite which stops all interruption during game time. Karaoke mode realizes real-time headphone sound feedback. And, Party mode which plays the same tracks in sync to create a sort of live concert experience.
Price
The Huawei Y9 2019 will retail in Kenya for Ksh 24,990 throughout all Huawei outlets and online stores such as Jumia from next week. However, it's available for pre-order. Using this link, interested buyers can get the phone by registering and paying a deposit of Ksh 4,000. You will get additional goodies worth 8,000 plus for those who pre-order you get an additional 3 months of warranty. So you get 12 months plus 3.
This is a phone to consider buying. It has a unique look and special features that make it stand out compared to other phones.
Key features below.
Huawei Y9 2019 Specifications
Speaking of technology, here are 5 Mobile Phone Applications That Are Sure To Make Your Life Easier