What could be better than a chilled out Sunday afternoon? A chilled out Sunday afternoon watching some amazing jazz performances. I attended my first Safaricom Jazz Festival about 2 years ago. With little knowledge of jazz music and almost no interest in it. So let us just say I was dragged there. And just like that, I was hooked. There is just something about jazz music that pulls you in. The relationship jazz musicians have with their musical instruments is eclectic. You feel the passion from their music oozing from their sound. The Safaricom Jazz Festival has this vibe and ambience that makes the whole experience that much more.
So when I heard about this year's lineup of musical performances, I was excited. So armed with my tote bag filled with a couple of sandwiches and sealed drinks (because nobody should ever overlook the option of bringing in your own food), I headed over to the Safaricom Kasarani Stadium. The sun threatened to melt my face off but I was going to enjoy my day no matter what. I quickly laid my shuka on the ground just in time to find Jimek, the Polish Jazz composer, and producer popularly known for his hip-hop compositions play alongside the children of Ghetto Classics. After the Ghetto Classics performance, I tried to get myself a little more settled so I could have my little picnic. After listening to the Betty Bears and later on the Limericks it was time to move around because I am one of those fidgety people whose body itches when they stay still for long.
The first place I stumbled across was The Safaricom Platinum stand. I use the words 'stumbled' very lightly. Let's just say a little birdy had told me about their free offers. Do not judge me, my Kenyan DNA naturally inclines me towards free stuff. As I tried to figure out how to clinch myself some free airtime, Femme- Fusion, took to the stage. Their performance was what I needed after I found out that I could not get signed up for Safaricom Platinum since I was already registered on Blaze. But when did that ever stop a determined Kenyan on the hunt for free stuff? The Songa Music Stand was right next to the Safaricom Platinum stand and I eventually walked away with a free drink and an umbrella. Now that I had quenched my thirst for free stuff and the performances had gone on a short break I decided to walk around. By then so many people had arrived. Families flocked in with their picnic baskets. Some sat down in the tent and had their lunch while the kids went on camel rides and also went to the kiddies area.
Here the highlights of the performances
Jimek and The Ghetto Classics.
They had such a great performance that I felt pity for the people who missed out on watching them.  Jimek and the Ghetto Classics played some Old School Hip Hop Classics, that got the audience excited. It was an unexpected type of performance, but it started off Safaricom Jazz with a bang. Listening to these children just goes to show how much talent our young children have but are derailed by lack of opportunities. Knowing that the proceeds from the Festival were going to them made that performance that much more memorable. Jimek also did a stellar job on the composition of the music.
.@GhettoClassicsK , @Saf_Orchestra & JIMEK what an amazing ? performance at #SafaricomJazzAt5. #MusicThatMoves pic.twitter.com/xHLIuO0snR

— Safaricom Limited (@SafaricomLtd) February 25, 2018
The Betty Bears
Up next on the stage were The Betty Bears from Isreal. Betty Ella Daniel, the lead vocalist has such a beautiful soulful voice. One of the most amazing things about these band is its wide range of musical instruments. From a Guitar, Piano, Trumpet, Trombone, Drums, Clarinet and a double bass yet they find the perfect way to harmonize those sounds. I must say that Guy Fleisher on the drums killed it! I felt like I had been transported back in time to New Orleans and New York in the 1920's to 1950s. And the crowd loved them, guys were getting down and doing the twist. This is definitely a band that should come back to Kenya again. Good vibes only.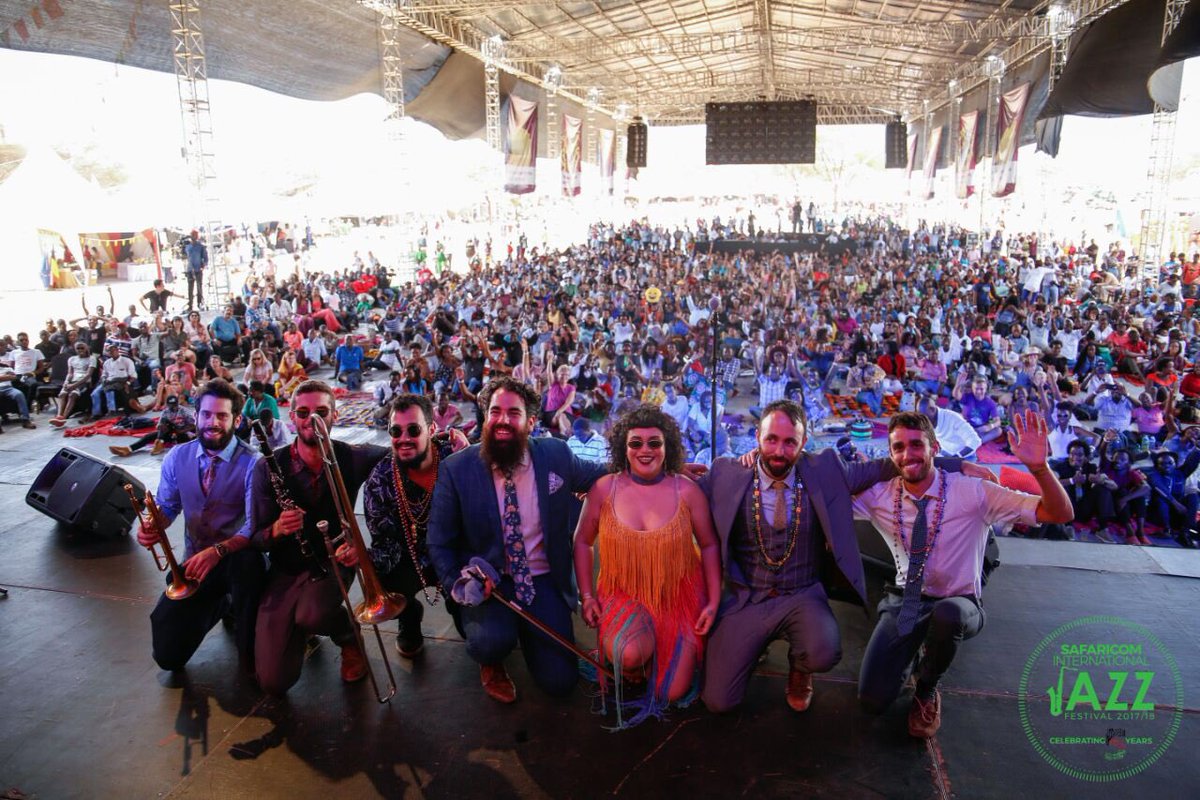 The Betty Bears bring New Orleans style to #SafaricomJazzAt5. Great to experience #MusicThatMoves. pic.twitter.com/h3BOOx8Xvu

— Safaricom Limited (@SafaricomLtd) February 25, 2018
The Betty Bears serving the best of that 'doo-woop' at #SafaricomJazzAt5 ?. #MusicThatMoves pic.twitter.com/yO4BvHNOYw

— Safaricom Limited (@SafaricomLtd) February 25, 2018
Lean
Lean from Belgium played right after. Their music is a combination of African, Latin- American guitar compositions along with some sweet jazz. Their performance was a little more toned down which allowed us to just relax our minds in the heat which continued to threaten our very existence.  Their music had this mellow vibe which was cool.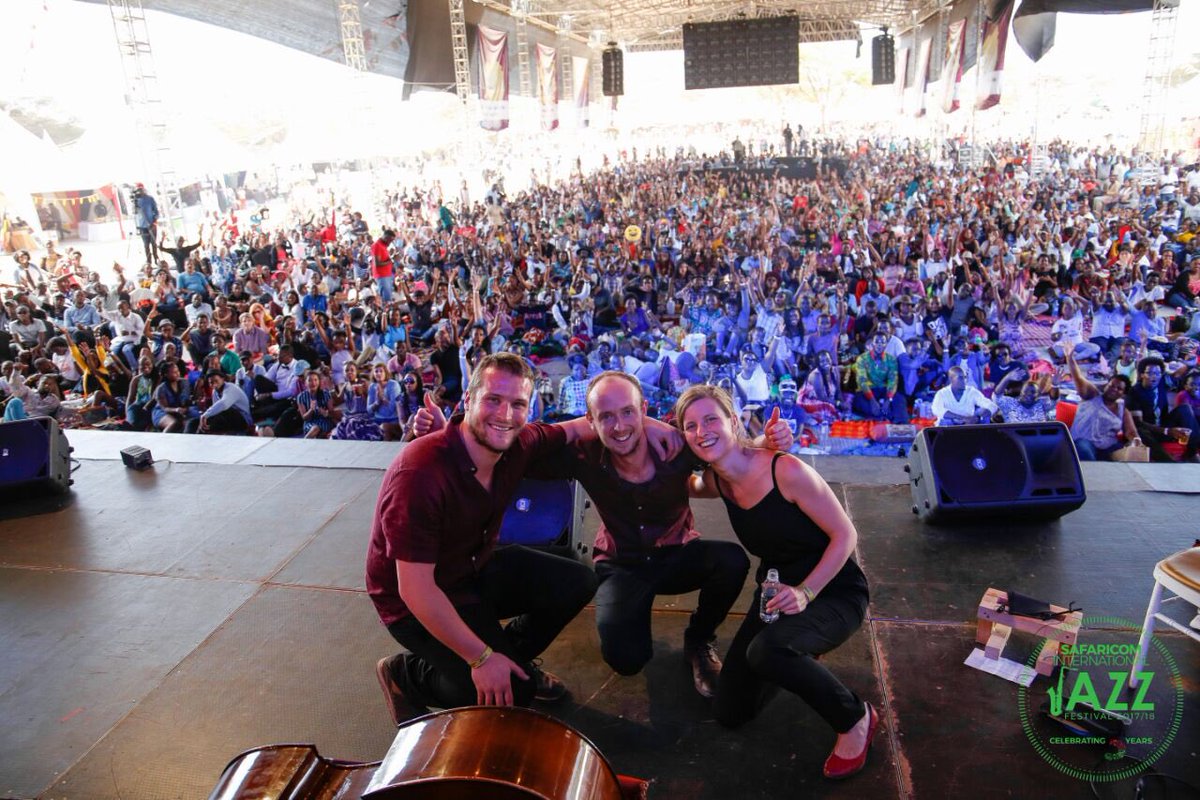 The Léan from Belgium ?? now at the #SafaricomJazzAt5 stage ??. #MusicThatMoves pic.twitter.com/nizRgBJrBZ

— Safaricom Limited (@SafaricomLtd) February 25, 2018
The Limericks
The Limericks who were next on stage just took the energy back up. Fafa, their lead vocalist was just a ball of energy and it reflected on the audience too. They did some great songs, the crowd was singing and dancing as they performed. I don't know if it was only me but I found their performance to be really short. The energy that The Limericks brought to the stage was electrifying. I think their diverse nationalities make for a great group. They have such great chemistry that one can easily feel in their music. Brian on saxophone was just a ball of energy as he got people on their feet dancing along was the band played their version of Kenyan classic' Baraka'.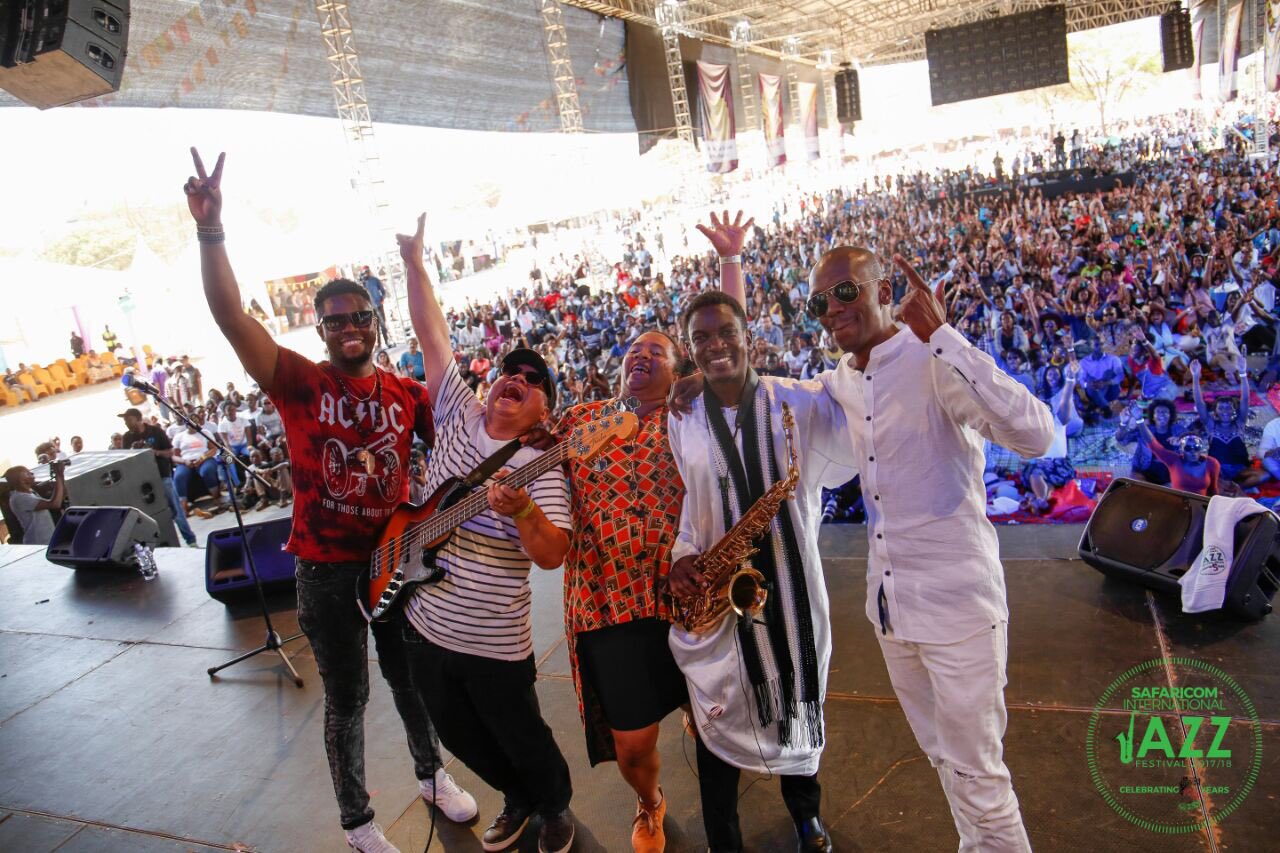 .@kenmwaralimerix ?. #SafaricomJazzAt5 #MusicThatMoves pic.twitter.com/RBCA9TVku7

— Safaricom Limited (@SafaricomLtd) February 25, 2018
Fabulous Femme Fusion
Femme Fusion is a collaborative performance between Holly Madge, Gloria Achillah, Kasiva Mutua and Emma Jean Thackray. The band was brought together by the British Council East African Arts specifically for the show and considering the band only worked together for around a week they gave an amazing performance. Those ladies know how to rock a stage. Kasiva Mutua and Holly Madge on drums really brought the tempo up. Gloria and Emma on vocals did not disappoint either. The ladies delivered a powerful and energetic performance that literally got everyone to their feet. Imagine if they had been working together for 3 months the kind of magic they would have produced. Big up to Atemi Oyungu for putting together their music. The British Council East African Arts have really taken their partnership with Safaricom Jazz to the next level, last year there was an amazing collaboration between Arun Gush and Nairobi Horns.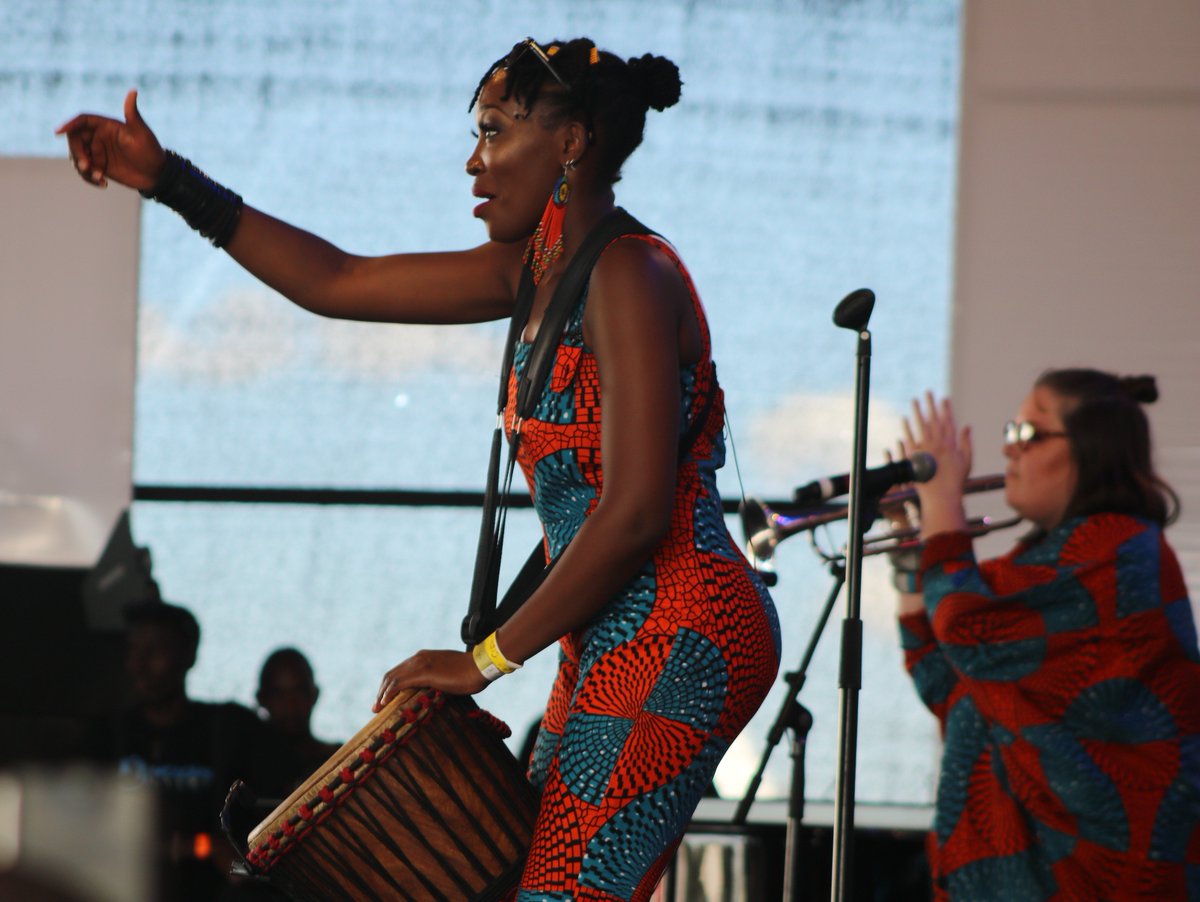 Mambo Tribe.During their performance I took off to one of the food stands to grab something to eat and opted to listen to The Mambo Tribe from there. Their fusion of beats with jazz made for an amazing performance. The coastal beats reminded me of the bachata dance we used to do in high school. Ali Tungwa, the coastal percussionist in the group along with other percussionists lit the stage on fire with traditional dance moves. Their performance of the song 'Maisha' was just so harmonious; music to my ears and their dancing left everybody smiling.
Gloria Bosman
I had missed the beginning of Gloria Bosman's performance and she already had the crowd going by the time I got back to the tent. I have always found myself inclined to the soft sweet vocal type but Gloria's rich deep voice was just too good not to notice. Her music is on another level.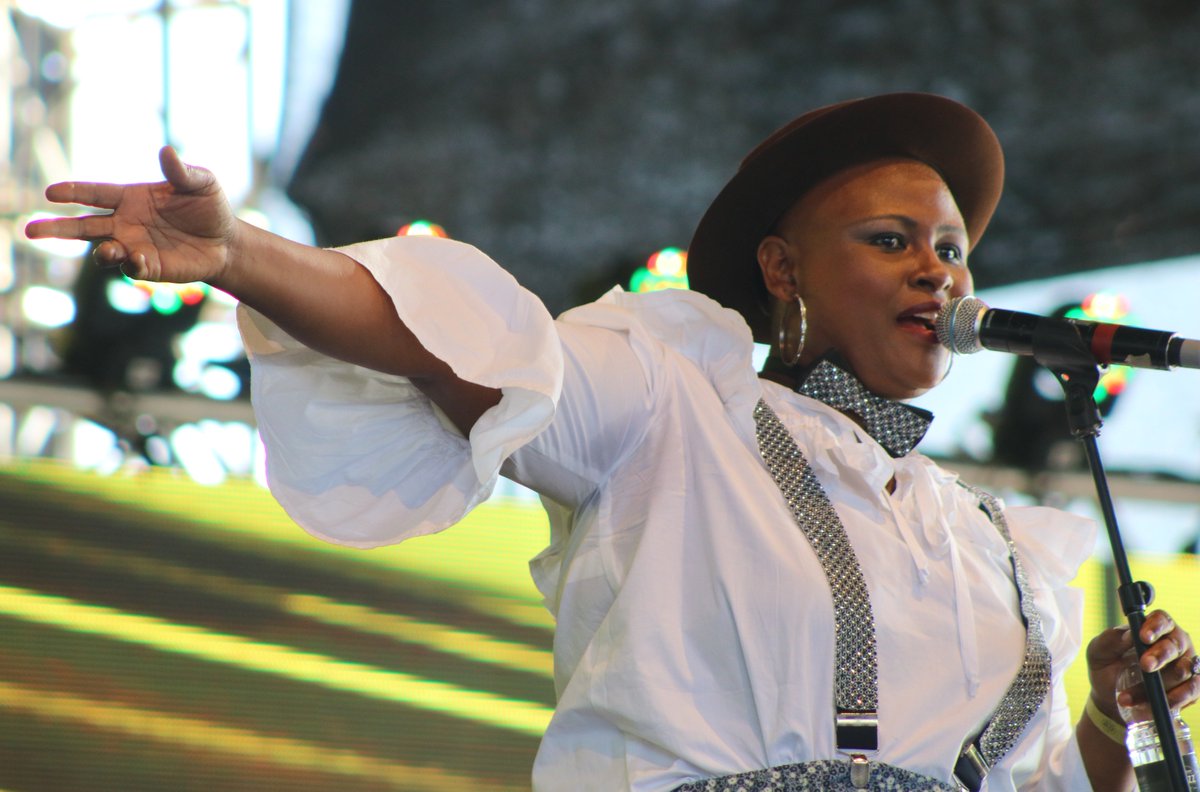 Joja Wendt
People always say that you need a great starter to get your tummy ready for the main dish. One of the best performances of the day was by the talented German pianist, Joja Wendt. I have listened to piano pieces before but this was nothing like it. You would think for a man seated down behind a piano, he would have less vigour and energy but that was not the case. Joja got the crowd going so much so people demanded more. In response to the crowd's demands, he finished his act with the famous 'Flight of the bumblebee, one of the most difficult piano pieces to perform and his rendition nailed it. He was clearly a crowd favourite with his remixes of classical piano pieces and people got up and danced. I also saw a few stunned people trying to comprehend the magical music they were hearing.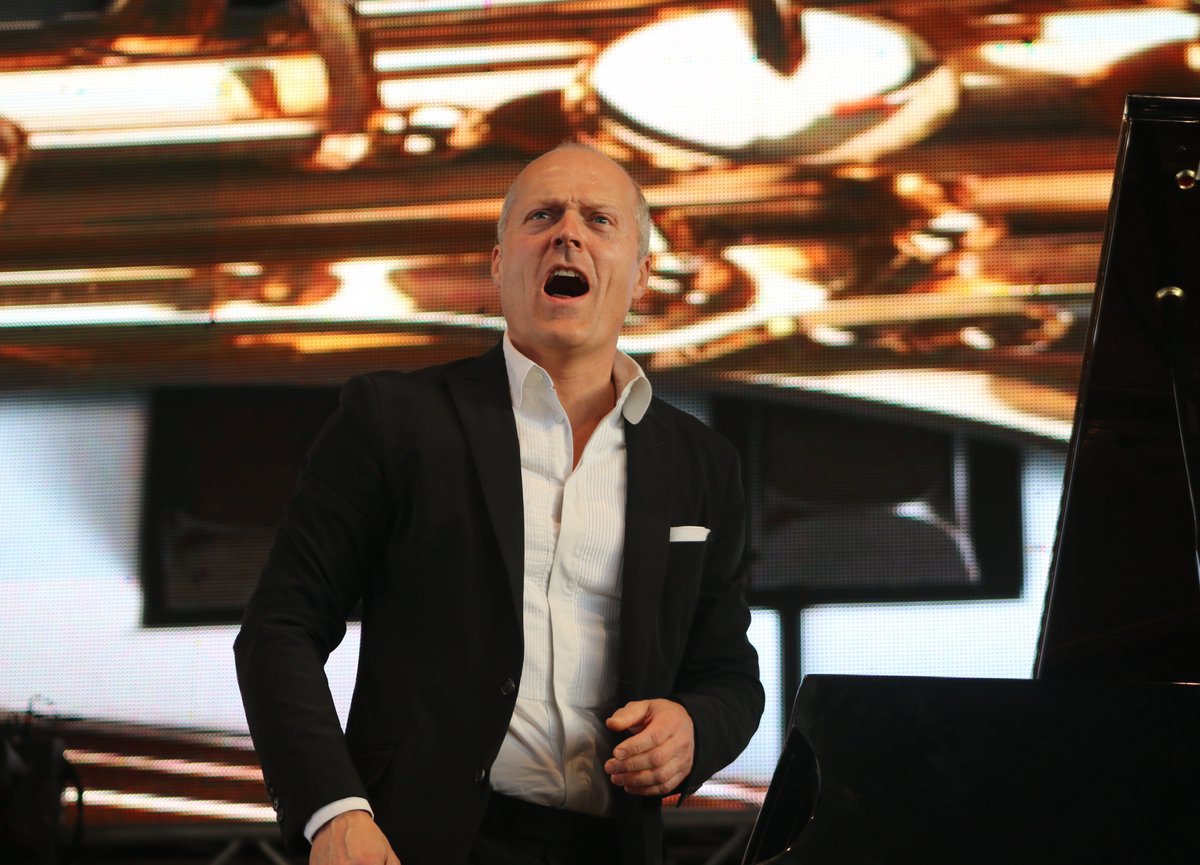 The Exceptionally talented BWB
Sadly the festival was coming to an end but we still had the main event coming. At around 7 pm, BWB, the headliners got on stage and you could tell people had been awaiting their arrival. BWB is made up of three talented musicians, Norman Brown, Kirk Whalum and Rick Braun. Everybody who had been seated stood up armed with phones, cameras and dancing along to the beats. Their Michael Jackson jazz adaptation of Billie Jean and Miles Davis 'Milestones" were superb. They each took turns going solo and the crowd continued to cheer them on. The crowd was in another zone, as BWB played music from their original compositions, and also some covers. One of the songs that got the crowd emotional was when Kirk Whalum played his original composition that was featured in Whitney Huston's I will always love you. Their performance was charged and the crowd responded by dancing and cheering them on.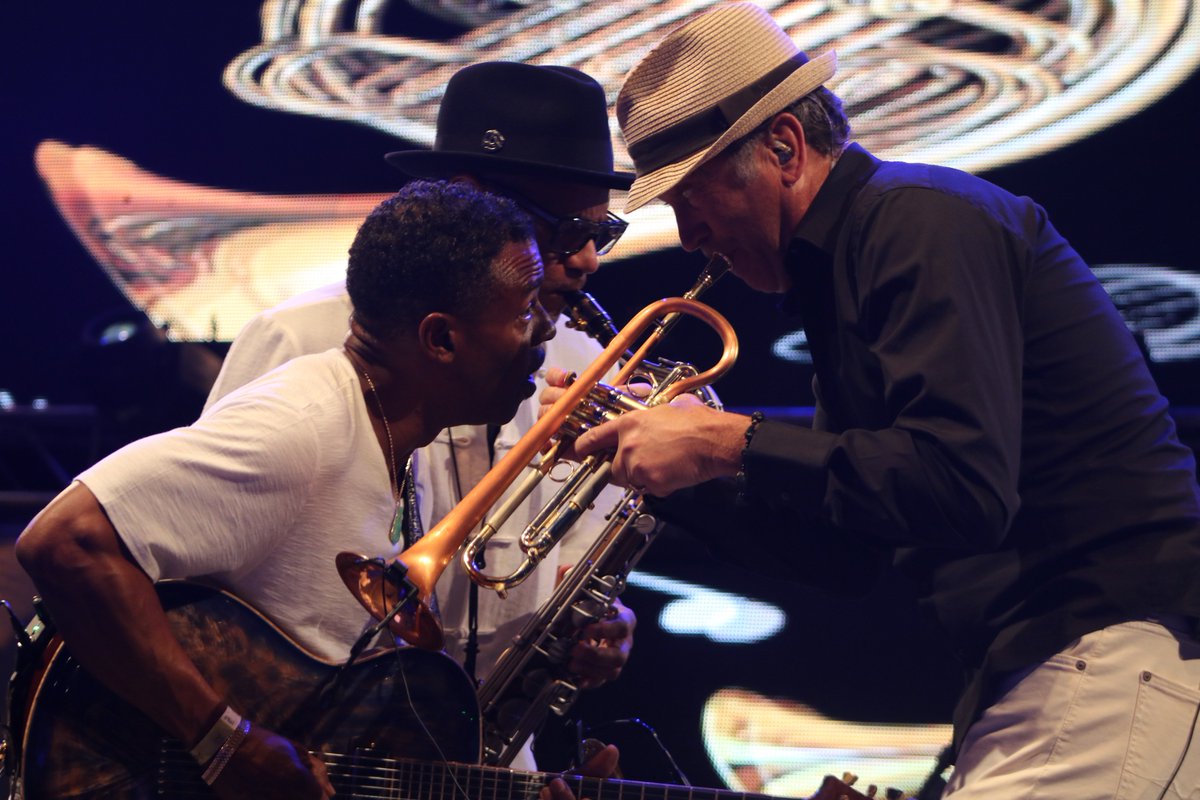 BTW. Image from Nairobi Now. https://twitter.com/nairobinow/status/968042982355161088
The most anticipated moment of the day at #SafaricomJazzAt5. The Grammy Award winning BWB now on stage. #MusicThatMoves pic.twitter.com/YitWbrne5Z

— Safaricom Limited (@SafaricomLtd) February 25, 2018
Our Amazing Resident DJ
We cannot talk about performances without mentioning the resident DJ- David Muriithi aka DJ D-Lite. He played different types of Jazz music that hinted at the kind of music the next band would be playing. The crowd was entertained as bands were loading. He blew me away with his version of 'Na Wasee Tumetoka Githurai' a Kenyan Classic by Mr Lenny, Mr Googz and Vinnie Banton.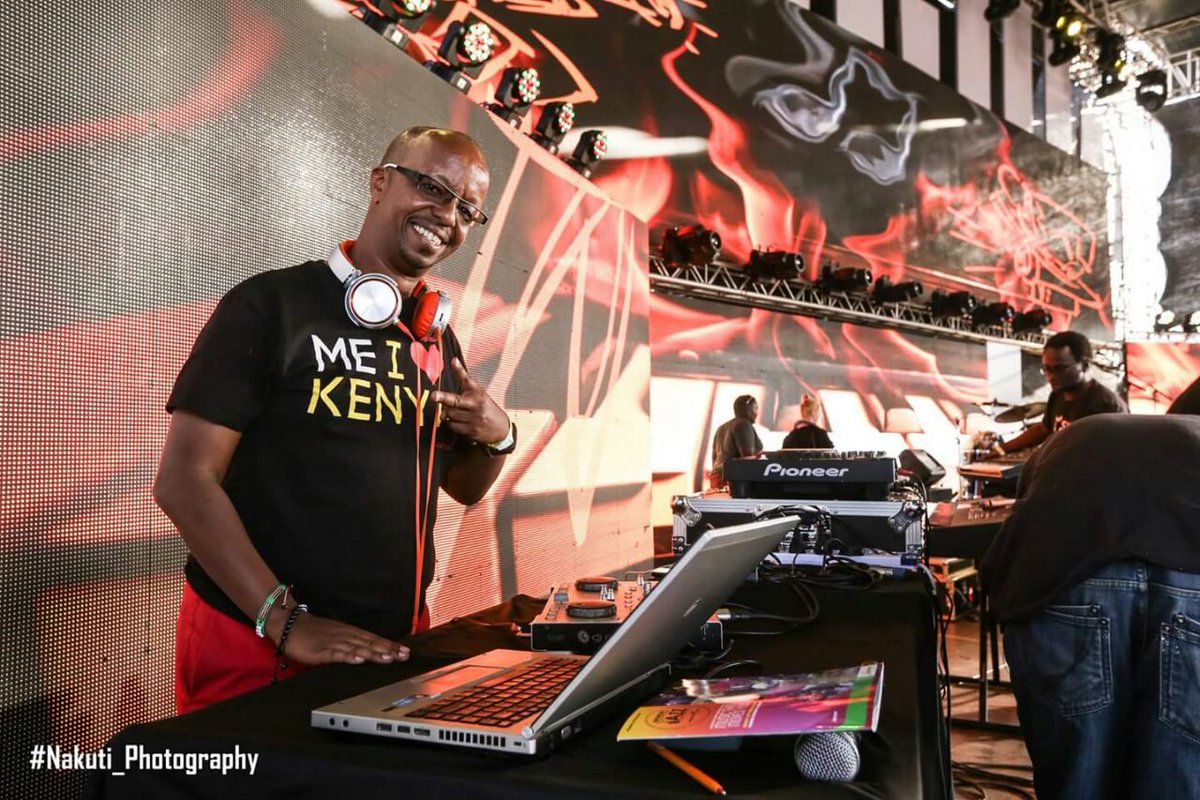 Fun activities
There were fun activities for the whole family. Kids had the kiddies area with bouncing castles, horses and camel rides, bubble football and even face painting available. At The Safaricom Platinum tent, Safaricom customers got a chance to register for Safaricom platinum and get Ksh. 2000 for a trial month. There was also spin the wheel with a chance to win other prizes.  Artist Kaatoony was also on hand to create caricatures and this seemed to be a hit as there was quite the line of people waiting to be drawn.
.@potentash we see your lovely caricature. #SafaricomJazzAt5 #MusicThatMoves pic.twitter.com/JouID9fNxc

— Safaricom Limited (@SafaricomLtd) February 25, 2018
At the Songa Music stand, one could win themselves a free drink courtesy of Safaricom by simply downloading the app. Additionally, people got into a draw where if they were lucky they walked away with either a hat, umbrella and other fun prizes. There was this huge Safaricom Jazz Festival at 5 sign that served as a perfect photo area. Everyone flocked there to take their pictures in a bid to share them on their social media pages. Also, let us not forget that there was delicious food and drinks being sold by the various vendors keeping jazz fans feed and hydrated as they listened to the music, danced,  and socialized.
Guys please pass by @confinikenya And buy some awesome candy. There is also free sampling #SafaricomJazzAt5 #Musicthatmoves cc @SafaricomLtd pic.twitter.com/ASVXdXSmiy

— #BlackPanther (@potentash) February 25, 2018
5 amazing years of #SafaricomJazz. Thank you all for tremendous support. #MusicThatMoves. #SafaricomJazzAt5 pic.twitter.com/ENdacHpfOu

— Safaricom Limited (@SafaricomLtd) February 25, 2018
The night ended with a fireworks display. What a great way to end what was undoubtedly the best jazz concert of the year. The event marked a great 5th anniversary for the Safaricom Jazz Festival. We cannot wait to see what they do next year!