Recently, the Coca-Cola Company announced its new global plan to help create a world without waste, through its reshaped approach towards packaging and its new global goal to recycle the equivalent of 100% of its packaging by the year 2030.
"The world has a packaging problem – and, like all companies, we have a responsibility to help solve it," said James Quincey, President and CEO of the Coca-Cola Company.
Key to the company's strategy of the world without waste plan is the three R's scheme: Reduce, Reuse, Recycle. Speaking about the announcement locally, Mr. Kevin Balogun, President of Coca-Cola Southern and East Africa reiterated, "The Company has already taken great strides in reducing, reusing and recycling our packaging. We have worked closely with our bottling partners, local and national authorities, and recycling partners to improve the collection and local recycling rate of our cans, plastics and glass bottles."
Reduce.
The company has reduced its dependence on fossil fuels by introducing the PlantBottle Packaging, which is the first fully recyclable Polyethylene Terephthalate (PET) plastic bottle made with up to 30% plant-based material.
Reuse.
Together with partners, the company has invested in two bottle-to-bottle recycling facilities at Extrupet and MPact, to create recycled PET for use in the beverage industry. 45,000 tonnes of PET bottles are diverted from landfills each year to be reused in the beverage industry.
Recycle.
Coca-Cola, together also with its bottling partners and other members of the PET value chain, have helped to set up a recycling company, PETCO, which in 2016, achieved a recovery and recycling rate of 58% of post-consumer PET bottles – one of the highest rates in the world.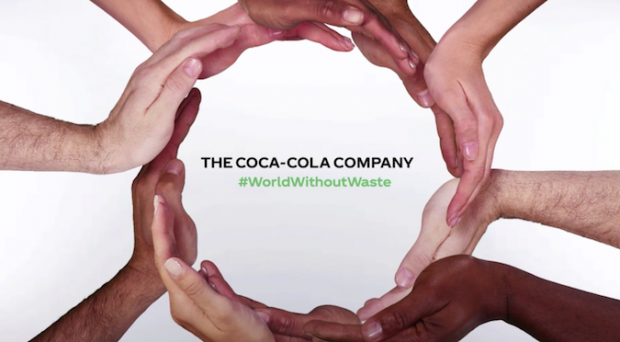 Coca-Cola's new global plan comes at an interesting time when Kenya is undergoing an environment conservationist revolution. Just recently, on the 25th of January 2018, the National Environment Management Authority (NEMA), issued an ultimatum to plastic bottle manufacturers to come up with a feasible plan on how to recycle these bottles by 30th April this year. This comes just after months of the authority passing a ban on all plastic bags in the country, through a Gazette notice that was issued on February 28 and which took effect on the 28th of August 2017.  The ban on plastic bags has been a success so far and has seen a significant decline in the pollution of the environment by plastics.
According to the authority, this new proposed plastic bottle ban is the next logical phase for cleaning up our environment and was prompted by the irresponsible disposal of plastic bottles in the country even after the plastic ban. There's already been evidence of regulation of the use of plastic bottles, the most recent being the Ministry of Environment's prohibition of plastic bottles' entry into Karura Forest and Nairobi National Park in September 2017.
If the ban does indeed come into effect, it will see plastic bottle manufacturers suffer millions of losses and possibly lead to the unemployment of thousands of workers who are part of these manufacturing companies. The Kenya Association of Manufacturers (KAM) had last year pledged to set up collection points and recycling plants to recycle these plastic bottles and sensitize Kenyans on the proper disposal channels of plastic waste, a move that has yet to materialize. Now, however, amid NEMA's threat of a blanket ban on plastic bottles, it will be interesting to see whether the manufacturers of plastic bottles will be able to set up the collection points within the three-month timeline provided by the authority.
Environment: 5 Cities And Countries We Should Emulate In Waste Management
Kenyans Want To Recycle Plastics, They Just Don't Know How To – PETCO Country Manager Joyce Gachungi