"Stories have to be told or they die, and when they die, we can't remember who we are or why we're here." Sue Monk Kidd
Too Early For Birds is a series storytelling sessions based on Kenyan history and inspired by owaahh.com. The third edition will be happening on January 13th and 14th 2018 at the Kenya National Theatre. The cast includes Abu Sense, Ngartia, Laura Ekumbo, Brian Ogola, Sarah Masese, Elsaphan Njora and Miriam Kadzitu. It is directed by Wanjiku Mwawuganga. Too Early For Birds will be happening this coming weekend. The doors open at 6:30 pm and the show starts at 7:00 pm.  Advance tickets are Ksh 1000 and tickets at the door are 1500. M-PESA Paybill till number: 734196.
I caught up with Ngartia and Abu Sense to find out more about Too Early For Birds.
What is Too Early For Birds?
It is a storytelling show inspired by Owaahh.com that focuses on Kenya's forgotten, untold, overlooked, sections of history. Although we do tell stories that have not yet appeared on the blog and expand greatly on the ones that have been published.
What's the fuss about history anyway?
REFERENCE POINT! History is a boiling pot of traditions, cultures and experiences that shape the future. The reason we keep repeating silly and senseless mistakes is due to the fact we do not remember we have been there before. Like how we refer to heritage without acknowledging heritage is history.
What has been the response to you showing the history that has kind of been buried?
There's been an enthusiastic response from people who feel inspired, empowered and those who feel they've been given a wake-up call. There are audience members who have their curiosity sparked not only for history as text or oral form, but to also intellectually interrogate the difference between education and knowledge
How do you do research on the scripts?
Page 10 and 17 of google search results! Countless visits to the National Archives. National Assembly Hansard. Old Press material. Books and biographies. Conversations with history buffs and hysterically calling our parents in the middle of the night to ask them whether or not they remember what happened in early 1600s Kenya.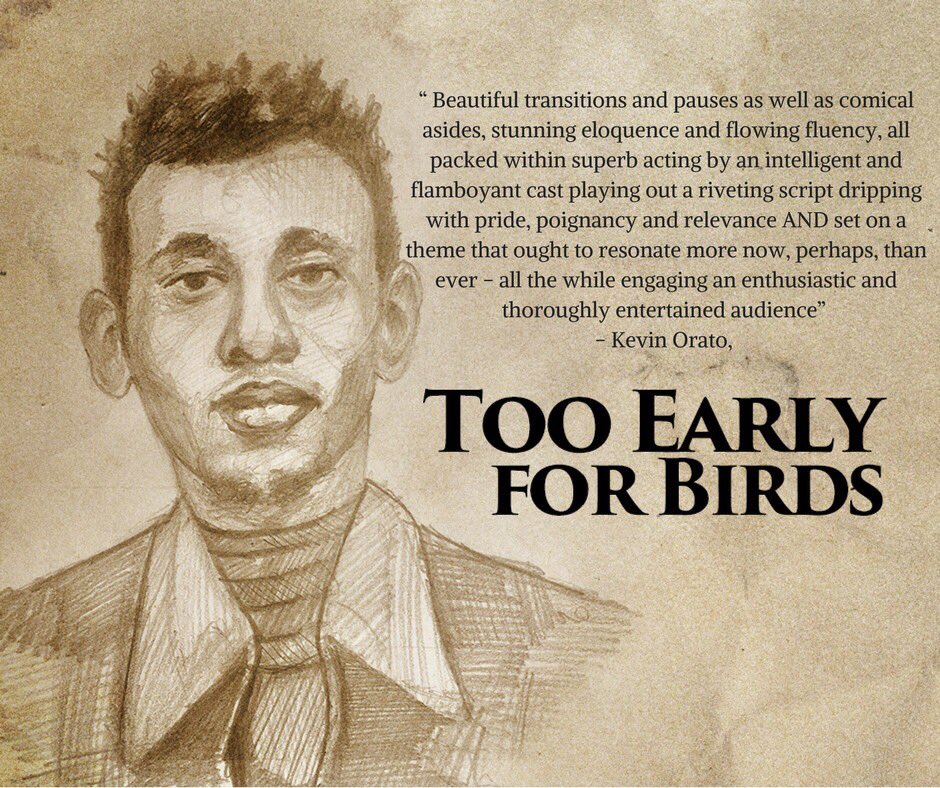 Are there plans for a movie?
Barroffcos!!! Though, we hope to challenge Kenyan filmmakers to pick up the baton and turn these stories into films instead of having to wait for us to get off stage and get on set.
The lessons in Too Early For Birds are important but you don't have a child-friendly version. Any plans to have one?
There are plans to reach kids on different media in the near future, but for now, we are catering to an adult audience.
What made you come up with the idea? You guys kind of quit your day jobs to do this. Are you guys crazy? Has it paid off?
What do you mean kind of? We fully quit. Yes, we are crazy, the litmus paper turned luminous green with glitter on the edges when we did the test. We are still capable of paying rent and eating a hot meal once every few weeks. Now to clear those Lambos from customs.
What has come of this play that has surprised you guys?
A baby human being. Overwhelming support. A hen, a couple of ducks, three brown bears, four running hares….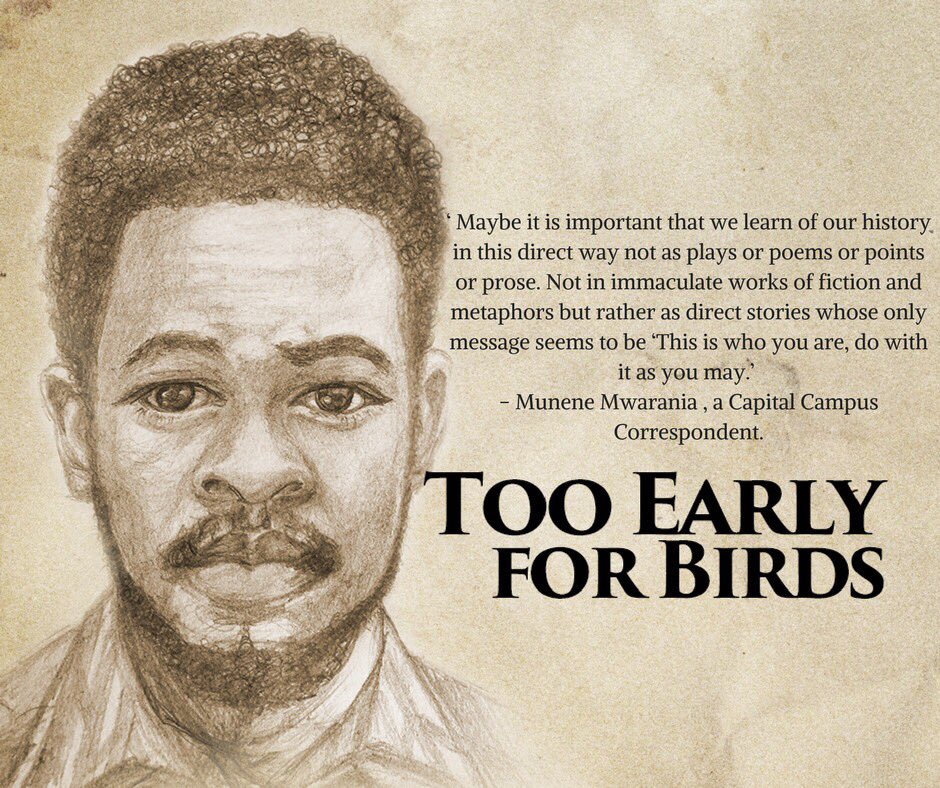 You seem to be casting more and more well-known faces. Do you think it's going to be a huge platform in the future?
We do not typecast however we look at the most suitable persons to play the roles. (Don't tell anyone, but I hear even Ngartia and Abu might not make it to the next show). Also, we are in the future and opportunities are being created every time a script is written (from cast to the crew). The platform will only get as big as our audience wills it to.
For somebody who hasn't watched any of the past Too Early For Birds why must they attend?
This is a story about you and not anyone else. It can be told in your absence but you'd much rather be there to experience it yourself. Also, we've worked our butts off for your benefit.
So there you have it. Some great reasons to watch Too Early For Birds if you hadn't already watched it for these reasons  You Should Attend 'Too Early For Birds.