There was a popular brand of phones back in the days that went by the name Motorola, they were big in the industry then till the emergence of smartphones craze and then they went off the shelves and we all wondered what happened to them. Well the company behind that particular brand of phone Motorola Mobility LLC was acquired by Lenovo group holding in 2015. It has since become a wholly owned subsidiary of Lenovo and is now responsible for designing and manufacturing all Moto branded mobile handsets.
2017 has particularly been a big year for the Lenovo group holding, 28th of February this year has seen Lenovo, through Motorola Mobility, its subsidiary launch a new handset named Moto Z smartphone in Kenya. The Moto Z boasts of being the thinnest smartphone in the world. It has been described as razor slim, having been made from military aircraft-grade aluminium and stainless steel it is just 5.2mm. It goes without saying it is also ultra-light due to its thin nature. The new Moto Z comes with a new innovation called Moto Mods.
The Moto Mods technology has basically brought revolution into the smartphone industry. The technology allows endless possibilities of users transforming their Moto smartphones into exactly what they would like them to be.
For starters, the Moto Mods technology has incorporated the JBL sound boost speaker technology. It is a wireless Bluetooth speaker that can be detached from the phone and lets you bring the party wherever you go. It is loud and clear, produces powerful stereo sound, and has up to ten hours extra battery life.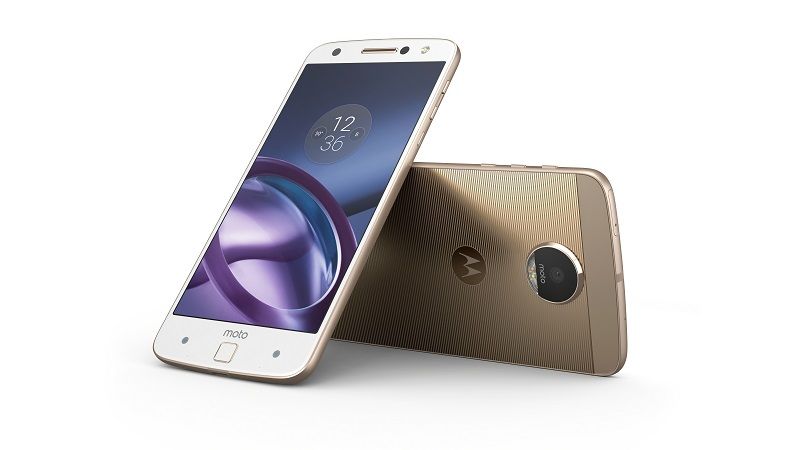 But the best feature yet of the new Moto Z smartphone made possible by the Moto mods innovation has got to be the insta-share projector that comes with the phone and allows the users to make a projection on any flat surface so that a larger number of people can view videos and images. The insta share projector can be able to project up to 70" on any flat surface. It comes with a kickstand that allows people to project at any angle. The insta-share projector comes with an inbuilt battery that provides users with up to an extra hour of screening time before resorting to using the phone's battery.
I think the most annoying features in most smartphones currently in the market has to be the low battery life. With the new Moto Z, that is a problem we can all bid goodbyes to since it comes with a power pack from incipio to ensure consumers do not out of battery life. Moto Z supports up to 30 hours of battery life, insane right? But most interestingly is the turbopower mod that can provide up to 8 hours of battery life in just 8 hours that is just how fast one can recharge the smartphone.
It has a 5.5" quad HD AMOLED display which displays high-resolution images. The phones efficiency is guaranteed since it comes equipped with a Qualcomm snapdragonTM  820 proccessor. It comes with a 4GB RAM and the option of a 32GB and a 64GB internal memory options to ensure you never run out of space, but just in case you do, one can add a micro SD card of up to 2TB, yes 2TB.
If you can't get enough of photographs or you are just an aspiring photographer the new Moto Z is the phone for you and you will never get enough of it. The phone comes with a high resolution 13MP camera that has an optical image stabilization and laser autofocus. Now you will not just be able to take beautiful pictures in any lighting condition but the pictures will also seem true to life. It has a 5MP front camera that allows one to capture a wide angle of view. If you have been unable to take great selfies at night or in poor lighting conditions there is no need to worry the New Moto Z comes with an extra flash on the front camera to guarantee you great selfies in the poorest o lighting conditions.
Moto has teamed up with Hasselblad to enhance the imaging capabilities of the phone, Hasselblad True Zoom, one of the Moto mods technologies will see to it that users will have access to a 10x Optical Zoom and a Xenon flash. This allows users to take great shots with little to worry about the distance or the lighting. That's not all; users of this great device will gain access to Hasselblad's Phocus Softwares which will allow streamlined editing control and the highest output of quality. On top of that, it comes with automatic backup and unlimited storage for two years with Google photo.
Other great features of the Moto Z smartphone includes the fact that it comes with a water repellant coating that shields the phone from rain and splashes. It also has a fingerprint reader which means your phone will wake up at just the touch of a finger.
The phone is Ksh. 62,000.