The scenic beauty of Kenya is one that cannot be matched. From the white sandy beaches at the coastal shoreline to the grasslands of the Maasai Mara to the serenity of the highlands, all these picturesque locations fit together to make Kenya one of the most beautiful countries to visit – and one of Africa's greatest safari destinations. Last week Kenya Tourism Board had their 3 day Magical Kenya Travel Expo to bring together international travel buyers, hotels, tour operators, and local travel agencies among others together to network and discuss the future of Kenya's tourism industry. On the last day, there was a chance for locals to visit the exhibition stands and get travel deals. There are so many reasons to visit magical Kenya, and so many places to visit.
If you ask me why Kenya is one of the most sought travel destinations by foreign travellers, I would comfortably say it's because we have soul. There's something magical that happens to you both mind and body when you pack your bags and go for an adventure. It's like an itch that needs to be scratched by the warm rays of the sun that overlook the Tsavo or a thirst that would only be quenched by an early morning boat ride at the majestic Lake Victoria.
Kenya has magic in the air and wonders at every turn says Richard Branson, one of the world's most adventure-loving and adrenaline-packed billionaires in our society, and one of his favorite travel destinations sits in our land.
Tourism has been a powerful force in the economic development of developing countries. For the past few years, increased awareness of the potential that tourism seems to hold has been growing, and many developing countries have actively supported its development, Kenya being one of them. Rapid growth of tourism in conjunction with strong international demand in the country has yielded high economic returns, stimulated the nation's economy, created jobs, encouraged investment, and raised the standard of living for millions of people; and we need to do more. We need to continue raising the bar high for our country with all its magical splendour and here's why:
Give the whole country a big boost
As much as we rely on agriculture as the backbone of our economy, tourism has the potential to give the country a total turnaround in terms of investments and earnings. Richard Branson did not only feel the magic in the adventures he got from the country, he also invested in it with Mahali Mzuri. He saw the great potential that the Maasai Mara has to offer and he went a step further and boosted the communities and people living in that area.
Ensure sustainability of game parks and reserves
Most tourism in Kenya is wildlife based and a great chunk of earnings from international travellers' funds wildlife conversation. This includes supporting and managing these protected game parks and reserves wisely. It also includes providing for the staff who work in these areas. I once had the chance to visit Red Elephant Lodge, a beautiful gem tucked neatly in Tsavo East National park, which has a great view of animals coming to freshen up from a nearby watering hole. It was however sad to learn that the continuously receding number of tourists almost had them shutting down the place.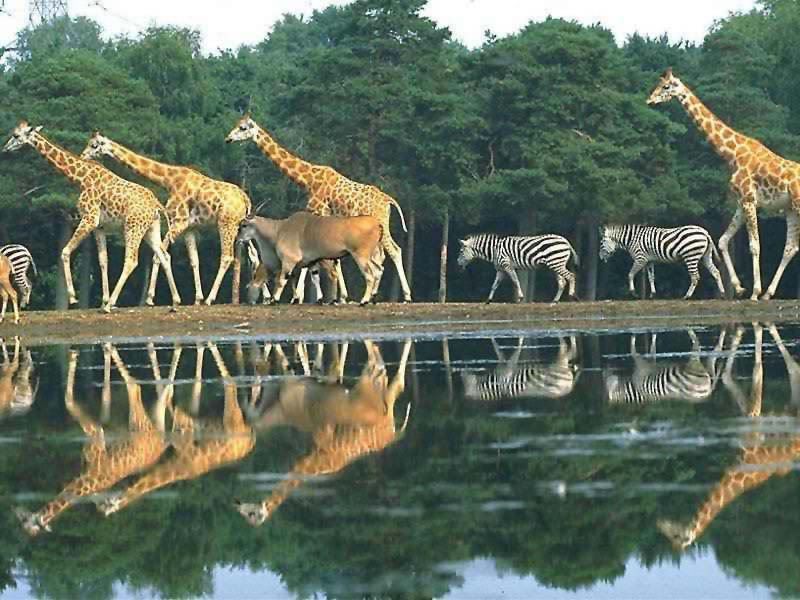 Take a step further into areas like the Lewa Wildlife Conservancy whose endangered species fully rely on proceeds that are injected into protecting these animals and you get to understand first hand why visiting some of these places is crucial for the sustenance of these community development projects.
We have so much to offer that is not being utilized
How many can safely say they've been to other destinations apart from the Rift valley and the Coast? Can you safely say that you have redefined your travel adventures by visiting Sirai House in Laikipia? Or the Cora gardens of Wasini? Or Saruni Samburu? As much as the crisp white beaches of our coast release the wanderlust nature in us, the country has so much more to offer and it's sad to say that even the locals here haven't even visited these places. For international tourists to effectively explore these hidden gems, we as local tourists need to have experienced it for ourselves first.
Going through my Facebook timeline the other day, I came across a list of the world's most amazing restaurants to eat in before you die and Kenya has 2 of its restaurants on that list, both of which I haven't visited yet! Before you think of going to Hawaii or Bora Bora, first go have the experience of sharing your breakfast with a giraffe at the Giraffe Manor in Langata.
Soak in different cultures and heritages
Kenya presents a number of opportunities, to both local and international tourists, to learn and inject themselves into other cultures; these serve as a learning curve to understand why these people do the things they do and what significance does their food and mode of dressing have to their culture. So far we have a number of major cultural events that happen all year round that give others the chance to share in a community's festivities and celebrations.
Let me paint a picture for you: Imagine walking along the streets of well-preserved indigenous settlements with the generous mix of the warm ocean breeze and salty air casually filling up your lungs. As if that's not all, picture hundreds of plates of foods from indigenous communities all up for your pleasure. Wait, that's not enough? Then take a walk with me down to the lake where the aroma of freshly caught fish being roasted fills up the atmosphere or let's get a bit colourful and adorn ourselves with lessos, skins and paint and let's wash our troubles as we dance away to the songs of our forefathers.
Does it get any better than that?
Discover what gives Kenya its soul
As I had mentioned, my take on why tourists keep coming back to the country other than the wide variety of flora and fauna, is our soul. We have such a great array of diverse cultural identities in our country, which have unfortunately been sabotaged at the seams by politics, but once you pack a bag and travel; none of that matters.
The warmth and love shown to you as a wanderlust junkie is so supreme that you just want to keep going back for more. No one cares about the job you have to go to on Monday morning, they hardly even care about the money you make, and all that matters is the oneness that is forged when you partake in the beauty of the land. None of that even matters when you're dancing under the stars with the light from the moon and the warmth of the campfire keeping you warm.
We need to re-discover Kenya as the beautiful cultural gem that she is and that will only happen when we take up the opportunity to develop a sense of heritage and experience new places.
Travel: 5 Kenyan Destinations You Should Definitely Visit This Year
Travel: Why KTB Needs To Start Engaging (Genuinely) With Kenyan Social Media Users