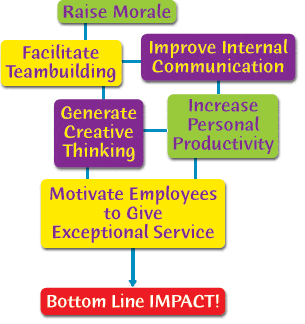 Last night we had Paul Kasimu, the group HR manager at EABL as our guest speaker at our Rotary Muthaiga meeting. He is a very interesting speaker and made us laugh when he told us that when he left KQ he was told he has gone from flying high to being high. He gave us a very insightful talk on HR management and how to get the best out of people at the workplace.
He started by asking how one recognizes talent when one walks into a room. It is a subject of debate according to him. He has a sort of Formula called BECKS
Behaviour – what people say and do is one way. Having the courage to ask questions differentiates people – you could call it curiosity or not being ashamed of not knowing something. But behaviour is complex as it is influenced by many thing including values and belief systems.
Environment. There are two kinds of environments: one is physical, the office and the other is the psychosocial environment which can create or destroy talent. This is influenced by managers so the question is how you can transform managers in order to make the workplace better.
Clarity – When people come in they are wondering what does success look and feel like. Ask the question "how will I know I am successful?" How will I monitor if I am succeeding? Be clear on what constitutes success in the job role.
Knowledge/skills. Knowledge about the workplace and leadership.
Skills. Having the competencies to do the job.
Paul talked about 4 elements distinguishing great businesses and great managers. Having a multiyear talent plan – like 5 years from now what kind of skills will the company need?
Look at
1. Talent. Transformational roles in the organization. Organizations need to have managerial talent that can transform the organization not just for maintenance.
2. Capabilities. There are functional competencies and leadership capabilities. You can be technically competent but you can't lead.
3. Organization and decision effectiveness. The structure of the organization matters. The decision effectiveness also matters. How do you want decisions to be made? One of the things he believes in is not having more then 6 layers of management between CEO and customer. The farther removed the CEO is from the customer the more the organization is likely to not be customer centric.
4. Culture – the employee experience and behavior is important. Look at McKinsey's 7's of culture. How people approach their work and interact with each other.
Paul says that what drives him in life is that he wants to inspire the possibly in others.
Paul believes in the 70/20/10 rule. Your growth at the workplace should come from doing assignments, projects etc -that is the 70%. 20% of your growth should come from your line manager coaching. 10% should come from formal training. He did say continued educational development is important as it helps you know the trends and get the latest information as to what's happening in the industry (some of this you can get from books not necessarily going to school). But he stressed that papers are not everything. The most important thing is, "can you do the job and do it well?"
Paul believes in hiring for attitude and developing for aptitude.
Paul also talked briefly about the Diageo way. He says like their alcohol it is a distilled way of doing things. It includes next generation marketing and setting best practice.
He also has advice for people who are in a job where there is no career growth. Don't act like a victim, do something about it.
On flexi-time Paul said that work is not a place, it's a space. If you do not recognize that then you might lose out on some great employees. One of the examples he gave was on crèche services for women coming back to work. Paul instituted a plan for training house helps. This increased brand equity for the company and the company also ended up spending less on hospital bills as some of the illnesses like respiratory issues were better managed by house helps leading to less visits to the hospital. That is probably one of the big reasons their company won an inaugural award for the best company to work for.
Paul said that he gets paid for his passion. He loves his calling so much that work is his hobby.
Well for somebody who loves inspiring the possibility in others he sure is going about it in the right way.