"Today was one of the worst days of my life." Kari wrote in her journal after visiting her grandmother in the hospital. She had started journaling after she had learned about it from a colleague at her workplace. It had helped her through some of her worst moments since she didn't have many people to talk to.
Kari was an only child and after her mother passed away when she was just a little girl, her grandmother had been like a second mother to her. She lived with her for most of her life.
Even when she blossomed into a beautiful young lady, she still wasn't good at socializing and preferred to be by herself most of the time. Her only real friend was her work colleague, Harriet, who had been with her as she went through the challenging moments with her grandmother.
"How is grandma?" She asked the following day when they saw each other.
"She getting worse. I'm scared she doesn't have much time." Kari answered then burst into tears.
"I'm so sorry, dear. I'm here whenever you need someone to talk to."
A few days after being admitted to the hospital, her grandmother passed away. Kari felt more lonely than ever. The only family she knew was gone. She was confused and spent most days staring at pictures of her and her grandmother. At the funeral, a few family members and close friends showed up to say their goodbyes.
"Your grandmother left you something." One of the neighbours told Kari. "Come over to my house before you leave."
Kari spent the night at her grandmother's humble one-bedroom home that she had built for her but early the next day, she was ready to leave. She walked to the neighbour's house accompanied by her young cousin who she was accommodating to see what her grandmother had left her.
"What do you think granny left us?"
"Maybe gold." She innocently replied then Kari laughed.
"Really? You think it's gold?"
Kari knew without a doubt that it couldn't be gold. They weren't rich. In fact, they were the complete opposite of rich.
She remembered days when they slept hungry because her grandmother didn't sell anything at the market. Paying for school fees was always a struggle as well. When she finally completed her high school education, she moved to the city to look for employment. She was lucky enough to get a job as a house help for an expatriate and saved the money she earned to start a business.
She slowly built her business, paid for a short course, got hired by a good company, and now she could afford a decent living for herself. Despite her success, Kari always felt like she didn't deserve any of it. She questioned her worth since she never even dreamt that she could own a car. She always thought of herself as the poor village girl who went to school barefooted. To make matters worse, she didn't even know where she came from. She barely knew her mother and her father could be a drunkard for all she knew.
*****************************************************
"Here you go, my dear." The neighbour said, handing her a paper bag full of bananas.
"Thank you, ma." She answered as the old lady bent to pick up another package.
"This is from your grandmother." She said, handing her the package. Her grandmother had left her a small box with a note attached to it. She thanked the old lady and carried her goods to her car. After endless goodbyes, she drove off leaving a trail of dust behind her. The drive home was quiet. Kari was deep in her thoughts and her cousin was sound asleep in the backseat. She didn't even realize when she got to her home.
She woke her cousin up who sprinted to the house carrying the bag of bananas. Kari followed her carrying the box from her grandmother. She placed it on the coffee table and stared at it for almost an hour.
"Kari, what are you doing?" Her cousin asked.
"Nothing, dear. Go and play in your room. I need some quiet time." She instructed her.
As soon as the door shut, Kari broke down in tears. She missed her grandmother already and the box constantly reminded her of her loss. She reached for the note that was attached to the box. It took another minute but she finally opened it. It read:
"My dear Kari,
Open this box when I'm gone. It will give you answers to everything you've always wanted to know. If you still don't understand what's in the box, look for John Baraka. He will give all the answers.
I love you, bye."
"John Baraka? That name sounds so familiar but it can't be. It must be a coincidence."
When growing up, Kari constantly nagged her grandmother to tell her something about her parents. She wanted to know how her mother was, what she did, where her father was, and if he wanted to meet her. However, as the years went by, she stopped asking about them. She realized that her father had no interest in meeting her and talking about her mother only made her grandmother sad.
"You'll get to know more when you get older." Her grandmother would constantly tell her.
Kari's mother was buried in a public cemetery in the capital city, at least that was what her grandmother told her. That was one of the reasons she tried hard to leave the village for the big city. However, when she got there, she couldn't find her mother's records. Her grandmother also couldn't explain where her grave was.
Her father, on the hand, was somewhat of an enigma. Anytime she brought him up, her grandmother would scoff and sneer and that was the end of it. For a long time, she forgot about her parents.
However, her grandmother had made sure that even though Kari didn't have her parents, she never lacked love. The neighbourhood women all treated her like their grandchild and even though they all struggled, there was an abundance of love.
As she stared at the box, Kari instinctively knew that the box contained all the answers but she couldn't bring herself to open it. Whenever she tried to open it, she would have a panic attack and back out of it.
She carried the box into her bedroom and stashed it behind a pile of other boxes in her closet.
"I'm not ready yet." She said to herself as if to console herself for not opening the box.
The box remained untouched for months. However, Kari thought about it every single day. The pressure had started interfering with her productivity at work and it didn't take long for her friend to notice that something was off.
"Are you okay, Kari?"
"Yes, I'm fine."
"You don't look fine. What happening?"
Kari sighed deeply and then looked up at her friend who was standing over her desk.
"After my grandmother passed away, I found out she had left me something."
Her colleague gasped loudly.
"I think it has something to do with my parents."
"You haven't opened it, yet?"
"No, I'm scared. but I read the letter that was attached to the box and my grandmother asked me to search for a John Baraka. You know what the funny part is, When I saw that name, my mind immediately thought of you. I somehow remembered that you told me your father's name is John Baraka."
"Yes, that's my father's name. This could either be a strange coincidence or there could be a relation. I think you should look for the man and also open the box, Kari. You've always wanted to know about your parents. This is your chance. Plus, your father could still be alive. The sooner the better. You don't know whether you're running out of time. What if you wait until it's too late?"
Her colleague's advice hit her hard and made her realize that she had to open the box whether she was ready or not. She finally gained more courage to open the box.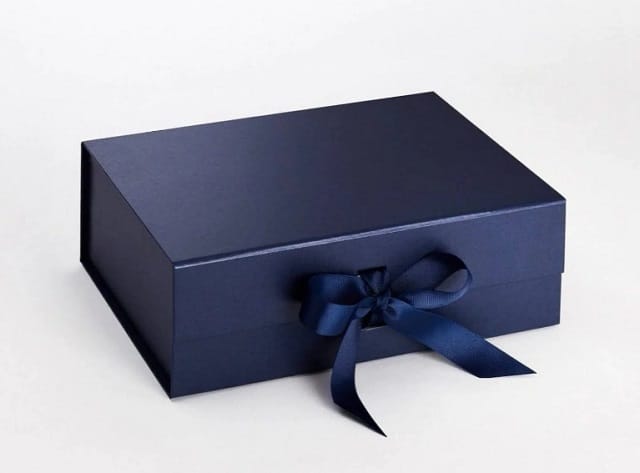 ******************************
Like clockwork, Kari came back from work, dropped her handbag by the door, went to the kitchen, poured herself a glass of wine then sat on her favourite chair. She hadn't been much of a drinker for most of her life but after her grandmother passed away, she found comfort in the bottle. She was also stressed out about the box her grandmother left her.
"What if you wait until it's too late?" Her colleague's words echoed in the back of her mind.
Half drunk, she staggered to her bedroom and lay on her bed. She had done this routine for the past few months. However, she couldn't sleep this time. She kept thinking about the box. After tossing and turning, she got up and retrieved the box from the closet. She then carried it to the living room and stared at it for a while. Her cousin walked in and saw her sitting motionless.
"You will have to open it someday." She said. She, too, noticed that Kari was acting weird and it was all because of the box.
"Do you want to do it with me?" She asked.
"Of course."
They both squeezed into a single seat then Kari reached for the box. It had a sellotape around it that had seen better days. It was already peeling off which made it easier for her to remove it. The box was now slightly opened and Kari could see some of its content. There was a stack of letters on one side and a stack of photos on the other side. Though she almost knew what was inside, she wasn't ready for it. her heart raced as she slowly opened each side of the box.
She removed the stack of photos first.
"Who is that?" Her cousin asked.
"That's my mum," Kari answered as tears rolled down her face.
"You mean our grandmother?"
"No. This is granny's daughter. My mother."
"Oh. She's beautiful."
"She was."
Memories of her mother came flooding in. Some things she thought she couldn't remember kept replaying in her head. She remembered her mother's old car – a cream Toyota Corolla – that she loved so much. As she shuffled through the photos, she could see the car, their old apartment, holidays, and birthdays. Then, she spotted an interesting figure. There was a tall, dark man towering over her 5'2, petite mother. However, she didn't seem to have any memories of the man though he looked somewhat familiar. So far, she was able to identify everybody and everything in the pictures except the man.
She set the picture aside and then continued looking through the pictures. It took her almost three hours to look through the pictures. Her cousin had already fallen asleep and she had to take her to sleep in her bed. When she came back, she checked the time and it was a few minutes past midnight.
"I still have time." She thought to herself.
She took out the stack of letters and then got down to business. One by one, she read the love letters between her mother and a man she believed to be her father that dated back to high school.
"They were high school sweethearts. How sweet." She thought as she sipped some wine and then continued reading the letters.
She saw things about her grandmother. According to the letters, she didn't support the relationship.
"I will come and talk to your mother next week. What should I bring for her?"
One of the letters read.
At the bottom of the box, there was a necklace that had a picture of two little girls. Kari immediately recognized herself but she couldn't recognise the other girl.
"Maybe it's my mum when she was a child," she said brushing it off.
****************************************************
She had been up the whole night without realizing it. It was only until her 7 am alarm went off that she snapped back to reality. She wasn't sleepy but she didn't have the energy to go to work. So, she decided to continue reading the letters. She was finally starting to connect the events of her mother's life and she didn't want to stop.
"Did my grandmother drive my father away?" She asked herself. The woman she had looked up to and trusted with her life could have been the reason she didn't grow up with her father.
From the letters, she learned that her father attended a neighbouring boy's school to her mother's. They started a relationship when she was in school which continued after she finished school. He wanted to marry her after they learned that she was pregnant. However, her grandmother later found out that her father had impregnated her daughter out of wedlock and she attacked him.
"She says that you're lying. You'll never marry me because I come from a poor family and you come from a wealthy family and I should focus on raising my child. Is this true, John?" one of the letters read.
From then, he was no longer welcome at my grandmother's home. She vowed that he would never meet his daughter and threatened to throw him in jail if he ever came to her home. To avoid going to jail, Kari's father moved to another place and he never saw his young family ever again.
Kari wondered if he even knew that her mother had passed away many years ago. She wondered if he was still alive himself. She wanted to meet him so badly and ask him a million questions.
The following day, she went to the office feeling more positive than she did the past few months. She had a noticeable glow and the gold necklace she wore breathed new life into her.
"I love your necklace." her colleague commented as they settled in.
"Thank you. I found it in the box. It must be an heirloom from my mother. She even put her picture as a baby." Kari said turning the necklace pendant to the other side.
"Wait, that's me!" her colleague exclaimed.
"It can't be. That's my mother and me."
"That's my baby picture, Kari. I have hundreds of them."
They were both silent as they looked at each other trying to understand what was happening.
"Do you think…" Kari started.
"I think we should go see my mother." her colleague suggested and the pair dashed out of the office without as much as a goodbye.
There was an uncomfortable silence as the pair drove to the countryside. Kari didn't know what to say and her colleague was in shock about her family history. They finally arrived at the humble iron sheet house where they found a middle-aged woman sitting outside.
"Mary, you didn't tell me you're coming to visit. And you brought me a visitor. Oh, how nice."
"Hello," Kari said as she walked up to her.
"And who are you?" The woman answered warmly.
Before she could answer, the woman stood up and inspected Kari. "You look familiar." She said, "Have we met before?"
Kari fell to her knees and broke down in tears. She had so many emotions that had bottled up for years and now she could let them out. She had finally met someone who knew her parents and wasn't her grandmother.
"Can we come in, mum? We need to ask you some questions."
"Come, my dear." She invited her into the house which was filled with pictures of the towering man she had seen in her mother's pictures.
"What happened to him?" Kari managed to ask.
"He was sick. He suffered from liver issues for many years. I told him to stop drinking that local brew but he wouldn't listen."
Kari was quiet as she listened to the lady talk about Mr Baraka who she now knew was her father.
"When I met him, he had a daughter. That's you, Mary. He wasn't together with your mother but he managed to take you. She had one other daughter who is you, Kari. You are fraternal twins."
The girls looked at each other and broke down. It was like fate had driven her to her family since she hardly got along with anyone else except Mary. They listened as the woman explained everything about the two families. Kari was relieved to know that her father didn't abandon her because he didn't love her. Then, it then hit her that for the past few years, she was sitting next to her sister and she had no idea about it.
"Your father loved you very much. He talked about you all the time and in his last days, he wanted to meet you. However, your grandmother couldn't let him. It wasn't her fault either. They just couldn't work things out."
The two talked for hours. Finally, Kari felt like she had found a piece of her that had been missing. She was happy to learn a lot about her father and even happier to know that she had other siblings. They parted with a long tight hug and a promise to keep in touch.
Kari went back to visit her father's widow regularly together with Mary. She learned something new every time she visited and understood more about herself. She no longer felt so lonely after her grandmother passed away because now, she had another family who loved and accepted her.
Check out
She Had A Scandalous Secret Life But She Wanted Something Different. Would She Get A Chance To Start Over?
Her Intimate Secrets Threaten Her Marriage
Njoki Thought She Had Found The Perfect Man But When She Found Out A Family Secret Everything Changed
My Cousin Found Out Her Sugar Daddy Was Her Biological Father
The Professor's Sachets – He Lived A Double Life And It Was Bound To Catch Up With Him One Day
The Nanny Found Out Their Family's Secret
Her Clingy Ex-Boyfriend's Revealed Secrets That Could Break Up Her Marriage
A Love Circus – Confronting Promiscuity Reveals Weighty Secrets
One Night Of Pleasure, Years Of Regret And Secrets Part 1
He Hadn't Planned To Become A Criminal But When The Opportunity To Make Some Good Money Came His Way He Took It
Check out Her Grandmother Left Her An Heirloom That Revealed Hidden Secrets Part 1 and Her Grandmother Left Her An Heirloom That Revealed Hidden Secrets Part 2