The Safaricom International Jazz Festival in now in its fourth year running, having begun with a small concert at the Michael Joseph Centre and now manages to pull in crowds of up to ten thousand fans.
Have you ever wondered just how much it took to put one of these amazing festivals together? Well, it's no mean feat, requiring a monetary investment of about eighty million shillings and a team of thirteen people which increases to about three hundred on the day of the festival who facilitate receiving of the artists, ushering and security during the event.
Planning begins almost a year in advance with the Safaricom organising team collecting feedback during and after the event using the event index which basically gauges consumer experience in terms of how they felt at the show and whether or not it was worth their money and time. They also collect feedback from the attendees on whom they'd like to see perform at the show and based on this information, they are able to improve from the last jazz festival experience.
Due to their commitment to growing the local creative arts industry, Safaricom uses the International Jazz Festival as a platform to showcase local talent. The local supporting acts are selected through and audition after which three performing artists are selected from a pool of sixty-four who auditioned to take part in this year's jazz festival.
The Jazz Festival is not the only musical project the company has been involved in. It had previously been part of the Groove Awards which began as a small award show and has now grown to be the biggest and most reputable Gospel awards ceremony of its kind in East Africa. Other projects include the Classical Fusion Concerts, Niko Na Safaricom concerts which were nationwide musical tours that featured local artist performing with live bands.
A singing competition called Star Search by Safaricom helped to discover Barbara Gauntai who won the talent Search when it was held and has since gone on to launch a flourishing musical career. Safaricom, therefore, has shown itself to be genuinely invested in the local arts industry, providing support by giving a platform for them to showcase their talent and act as a springboard for their musical careers.
Proceeds from the Safaricom International Jazz Festival go towards Ghetto Classics which is a community music program started by Elizabeth Njoroge in Korogocho slums.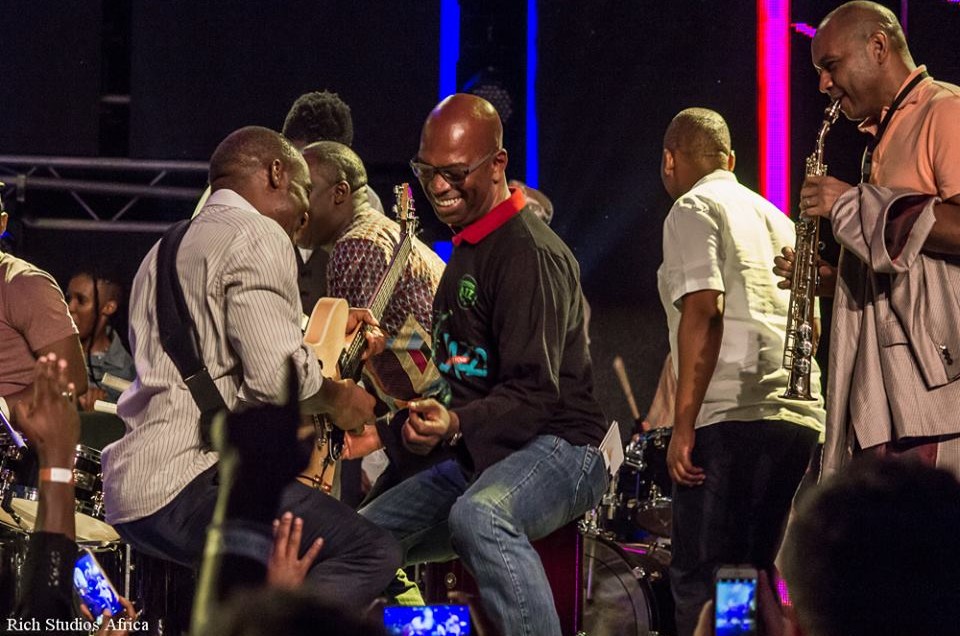 This year's jazz festival has a few other events in addition to the main one include a VIP show on Friday which was an invite only, the Saturday show tailored for children which will invite schools with established musical programme, Ghetto Classics and the Jazz Festival's performing acts for an afternoon of quality jazz music in an effort to expose them to this genre.
The main event on Sunday 26th February will host David Sanborn who is a six-time Grammy Award winner, Ray Lema and Saka Saka from DRC, Bokani Dyer from South Africa, The Hazelnuts from Israel, Taxi Wars from Belgium, Arin Ghosh from the UK and Nairobi Horns Project from Kenya.