The tapping of bare feet as they hit the ground. It is a symbiotic clash of culture derived from national pride, history, and heritage all cultivated onto one platform to give a captivating and enthralling experience. Can you imagine tribes and ethnic groups such as the Randille, Samburu, Turkana, Dassanach Gabra, Borana, El Molo, Konso, Sakure, Garee, and Waata gathering in a kaleidoscope of colour, dressed in their most elaborate tradition clothing, beading, head ornaments, and paint made from the red ochre?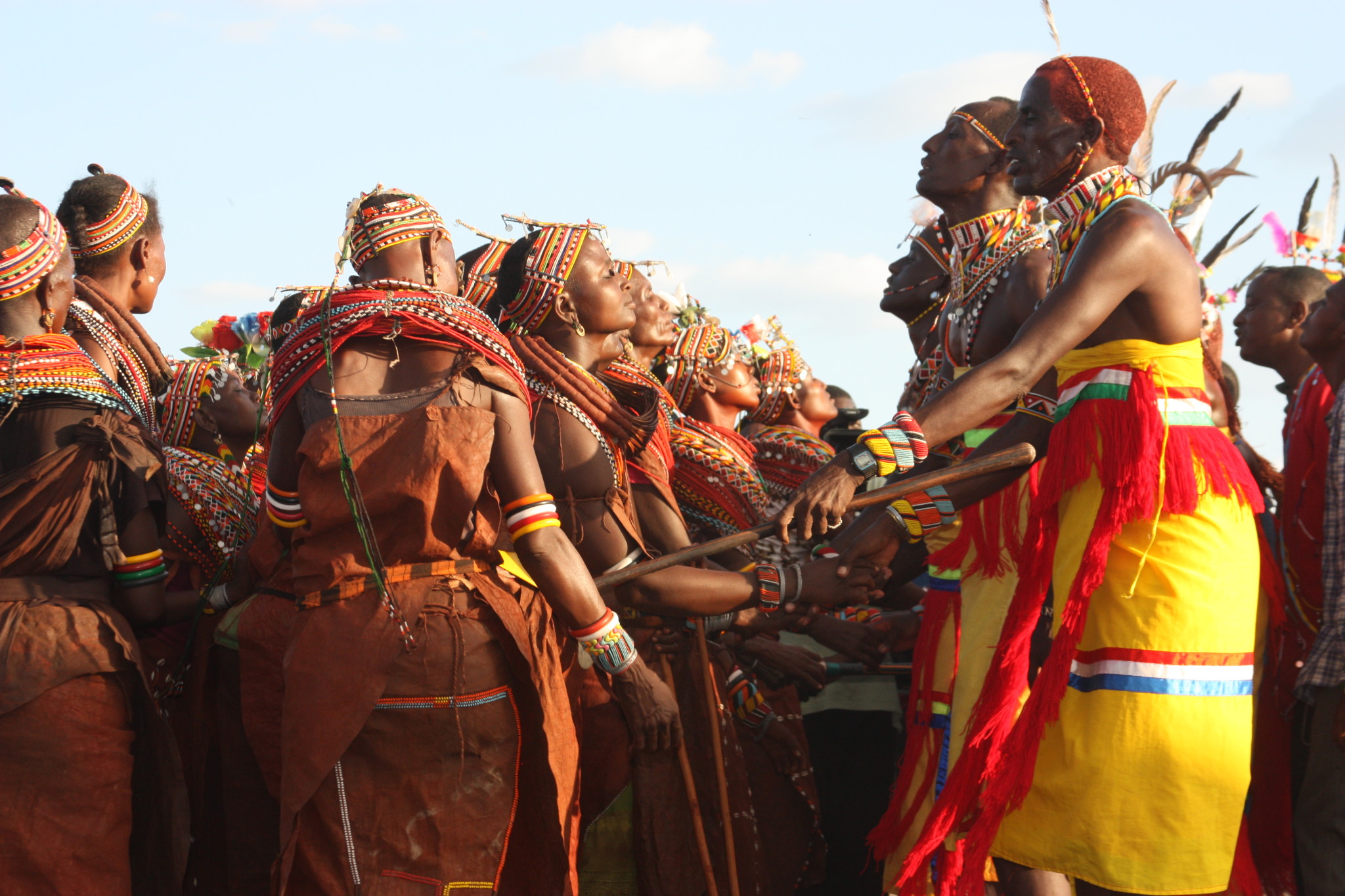 Picture each group building their traditional huts in front of you. It is fascinating to see the uniqueness of each individual hut when sitting side by side. Pipermackayphotography.com shares a glimpse of this story with pictures. It is only teasing the senses, a little taste to wet the tongue of the wander provided by the Marsabit Turkana Cultural Festival.
The official festival site shares how the Marsabit- Lake Turkana Festival is a conglomerate of 14 communities that form the bulk of the larger Marsabit County's populace. The festival was proposed by the local communities who reside on the Eastern shores of Lake Turkana in Marsabit County. It was initiated in the year 2008 and has since been an annual event.
Lake Turkana festival is one of the memorable events in the Kenya tourist calendar and it is organized by the county government of Marsabit, local community festival committee, Kenyan Tourism Board, and National Museum of Kenya and Kenya Wildlife Service. The event features unique performances and cultural traditions of 14 ethnic communities which live in Marsabit County.  The presentation of the customs and living conditions of the fourteen tribes, their spectacular traditional costumes, arts and crafts, dances and music is a unique and thrilling adventure, particularly in light of the stunning geographical characteristics and the limited general knowledge about the Lake Turkana and Marsabit County.
What most people may not know is that this festival has a certain depth to it. It is more than just appreciating the beautiful and fascinating culture, it is also about the bringing together of communities for their benefit. The Marsabit-Lake Turkana Cultural Festival gives all the communities in Marsabit County an opportunity for the cross-cultural interaction, harmony, cohesion, integration, cooperation and trading. The underlying main goal, therefore, has been and continues to be, promotion of peace and reconciliation.
As the MediaNorth.co.ke shares, Culture is a way in which people live and every human being has a culture that they identify with whether modern or traditional. We have the chance to hear the stories, to see the fire light up in our people's eyes as they share a part of their culture with us. As they share a piece of who they are with us.
The Game Trackers Safari offers a detailed itinerary of the festival which I highly suggest you check out. However, this year, Friday the 20th and Saturday the 21st of May will be the dates for the actual cultural festival.
Speaking of Marsabit, find out something about the El Molo People of Lake Turkana