The digital age has unleashed a disruptive movement across the financial industry allowing financial institutions to attract previously "unbanked" individuals in emerging markets while retaining already existing traditional bank clientele. Digitalization has ushered in digital financial services, which provide innovative financial technologies that offer a greater number of individuals access to financial products and services. In the words of Philippe Gelis, CEO of Kantox, "Fintech is changing the finance sector just like the Internet changed the written press and the music industries."
Fintech has evolved from start-ups that want to take on and beat incumbents, to a broader ecosystem of different businesses looking in many cases for partnerships. Fintech start-ups don't just need capital, they need customers. At the same time, incumbents need new approaches to drive change and deliver innovation.
Africa continent began to witness a boom in fintech start-ups in 2015, and is currently home to 300 start-ups. By country, South Africa, Nigeria and Kenya remain at the forefront of the start-up activity in the Fintech sector. In Nigeria, we have PAGA and Paystack, with PAGA focusing on mobile payments and Paystack geared towards SME's, allowing its customers to securely accept payments. Yoco and Zoona are based in South Africa, whereas, here in Kenya we have our own MPESA.
Since the existence of Fintech, the banking industry has felt the most threatened, compared to other sub-sectors in the Financial Service industry
Fintech start-ups are redefining the industry's perception of what it takes to be called a bank. They not only offer bank-like services, including receiving financial transactions and making loans, they also innovate faster and are able to rapidly grow their customer base.
Recognizing that the growing Fintech space comes with a lot of threats, the banks have begun to move with the times to respond to some of these emerging trends:
Mobile Wallets
This trend is most evident in e-commerce and online payments, with financial institutions in Africa prioritising low cost and accessible mobile payments and financial services, both as a means of promoting financial inclusion and a route to commercial success. Sub-Saharan Africa currently has less done 30 million bank cards in circulation, yet there are over 150 million mobile wallets out there with an estimated $90 billion in transaction value.
The current trend suggests that mobile wallets are the fastest growing on the continent and have the potential to serve over 500 million consumers by 2020 if all the players – multinationals, payment service providers, mobile marketplaces and mobile telephony operators among others – get their act together.
Zeepay, ApplePay, and Paypal are actively working towards this through the use of near field communication (NFC) technology and indeed providing that game changer service which would change the world.
Just as the magnetic strip revolutionized payment through the use of the plastic card, near-field communication (NFC) in Africa would facilitate the move to Retail payments using mobile wallets and phones at point of sale. Through the use of Retail Enablement technology, NFC can be used to enable existing mobile wallets for acceptance of payments on the point of sale.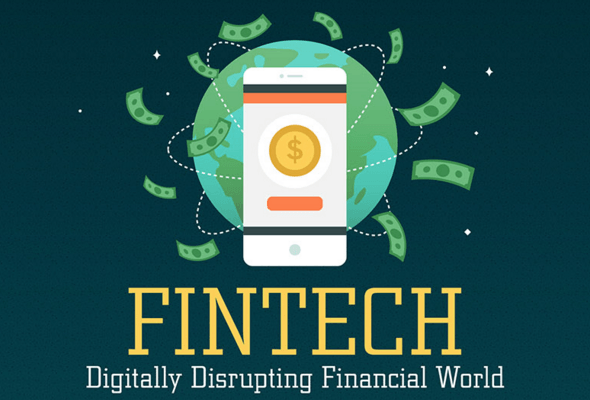 Data Driven Lending Systems
What does one require to get a loan? While approaching traditional lenders such as a bank or a financial institution, one requires a regular income, apart from a good credit score to establish creditworthiness. But one can't have a credit history score till they get credit. This has always been a chicken and egg problem. Maybe we can call it the 'Schrodinger's credit'.
But, not any longer.
Armed with data science tools, a bunch of start-ups has just cracked open a new niche in consumer lending—microloans to the millennial population. No credit score, no credit history and perhaps no steady stream of income either, but this segment that consists of college going youth and freshers in the job market have turned out the target group for these start-ups in the lending business.
Robo-advisors and automated wealth management services.
Are financial advisors dying breed? It may be hard to compete with AI-powered robo-advisors that provide digital financial advice based on mathematical rules or algorithms. Robo-advisors have become more popular as people look for low-cost, automated investment opportunities. Within minutes, robo-advisors are able to set up a personalized portfolio and to offer access to wealth management services, previously only reserved for the ultra-wealthy.
There are only so many coffees one can drink to compete with the efficiency, speed and convenience of robo-advisors.
For now robo-advisors will help you manage your portfolio. They can automatically select investments and build diversified portfolios for their clients. Some robo-advisors will make automatic trades, helping reduce tax bills. So who do you trust? The human or the bot? No space for human error, but does that precede the reliance on…a robot?
Payments security advances using biometrics
With a rise in mobile payments, comes the rise for the need for security. Consumers want to feel safe, especially when it comes to their transaction security. We have seen a rise in account hacking in both individuals and large organisations, leading to market demand for security and better infrastructure.
Using Biometric technology, it adds another layer of security. It's becoming less futuristic and we are seeing it come to play in our day to day technologies. These layers of safety help consumers feel safe and protect their financials whilst being able to be part of the Fintech revolution. Biometric technology will surely be Fintech's 'right-hand man' in 2018.
Need to find out more about Fintech. Check out this article by Forbes – The Complete Beginner's Guide To FinTech In 2017