The fact that I can hardly make out some of the ingredients on the back of my deodorant can has recently started to unsettle me. It makes me wonder what exactly I am putting into my body and the effects that it might be having on me both short-term and long-term. Most cosmetic corporations usually test their products in order to make them dermatologically friendly and for the most part, I have never had any skin reactions related to deodorant or antiperspirant issue. It hasn't, however, stopped me from questioning whether these companies are being completely honest with us about the safety of their products.
Brand name deodorant can also be expensive with prices going up from Ksh. 230 and gel deodorant sticks can go for as high as Kshs 700.
With that in mind, I went online to search for natural and cheaper alternatives to deodorant and here is what I found.
Lemon juice.
The citric acid present in lemon juice is great at killing odours. It is also good and killing bacteria so you get double protection.
You can halve a lemon and rub some of the juice on your armpits. Over time, the skin underneath your armpits will also start to appear lighter and more even as it blends with the rest of your skin. Our armpits tend to darken due to the use of harsh depilatory creams, regular shaving and some hygiene products which can lead to pigmentation.
You should exercise caution when using lemon juice as it tends to cause a tingling feeling. The juice tends to dry up very quickly and the sensation will pass in a matter of seconds. However, if your skin is extra sensitive, you might want to avoid using it. You should also not use it immediately after you've shaved.
Apple Cider Vinegar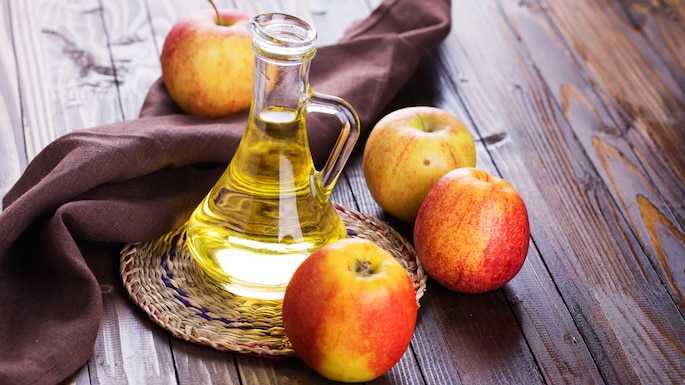 I discovered this alternative by accident. I had gone for an overnight stay and realized that I had forgotten to pack my deodorant. I had read about using regular vinegar as a substitute for deodorants and decided to give apple cider vinegar a try. After all, they are in the same and my friend happened to have a bottle of apple cider vinegar in the fridge.
I put a little on a cotton pad and dabbed it on my armpits and let it dry.
I was pleasantly surprised with the results as it worked really well at keeping odour at bay in the Nairobi heat. It does not control sweating though because you'll still sweat buckets but the good thing is that you won't be stinky.
Bentonite clay
I have previously written about the benefits of bentonite clay and in my books, it's giving coconut oil a run for its money due to the diversity of its uses.
You can make your own deodorant in your kitchen using bentonite clay and a mix of other ingredients such as coconut oil or Shea butter, baking powder and arrowroot powder. Arrowroot powder can be found at the HealthyU store at Galleria and you can also use it to thicken your stews.
Those who have used it have found it to be very effective at keeping your armpits odour free and dry throughout the day due to the presence of bentonite clay and arrowroot powder which soaks up the sweat. It is also antibacterial and moisturizing because of the coconut oil used.
6 tbs or 3 oz organic virgin coconut oil
2 tbs baking soda
3 tbs arrowroots or organic cornstarch
20 drops of tea tree or rosary or lavender essential oils (optional) for scent.
Put the coconut in a large mixing bowl. If the oil is hard then you may have to mash it to soften it. Add all of the other ingredients and mix until you have a smooth, consistent paste. Put this into a small jar. To use scoop out a small amount and rub it under your underarms. The paste will melt right into your skin and be absorbed quickly. Make sure you have rubbed it all in.
Please, note that some people have issues with using baking soda on their skin so if you have sensitive skin this might not be the deodorant for you.
To find out more about this deodorant find the recipe here.
Hydrogen Peroxide
Hydrogen peroxide works well as a deodorant. It also has antibacterial properties. All you need is to apply a little on cotton wool and dab it on your armpits and it will keep the strong smell of sweat at bay. It can also be used as a mouthwash and teeth whitener when diluted with water. It can be found at Nakumatt supermarket and most pharmacies and goes for about Kshs 200.
Ensure that the concentration is 6% solution or B.P 20vols. This information is usually written on the container.
A concentration higher than that is for industrial use and can be very harmful to your skin.
Baking soda.
Good old baking powder can also be used as a natural alternative to deodorant. It has alkalising properties which can neutralize acid in the body and combat odours.
Mix a little to make in water to form a paste and you're good to go. Like lemon juice, if you have sensitive skin, it's probably not a good idea to use it.
The good thing about using natural alternatives is that a little always goes a long way and you end up saving a lot of money in the long run. You can also sleep easily without the worry of what chemicals are going into your body so long as you are using raw, unprocessed and organic products. On top of that, all the alternatives do not stain your clothes so no more stubborn white marks on your garments.
Skincare: Signs You Have Sensitive Skin And How To Care For It
Featured image via www.thisoriginalorganiclife.com.
Image by Freepik