What's wrong with stalking your ex on Instagram? I'll tell you what's wrong. First of all, you find out he's still entertaining the girl he cheated on you with. It's as if his fingers will fall off if he goes a day without telling his 30,000 followers how much he adores her. He had never even posted me on his social media, not once. Then, I find out he's taking her to our dream holiday destination and everything stops.
I nearly smashed my phone when I saw that post but I remembered I had to dig back into my pocket to buy a new one. Money was no longer a "by the way" after Jones and I ended things. No more girlfriend allowances, random M-PESA texts and expensive gifts. Life really sucked and I resented his new girl for ruining things between us.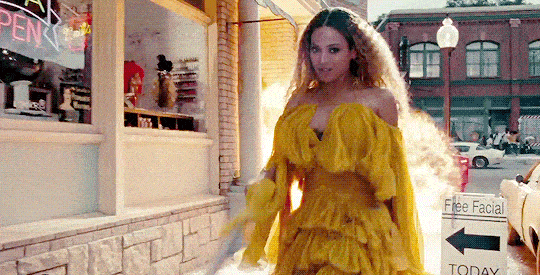 After scrolling through her feed, I found out that we had a mutual friend. It appeared that one of the girls I go to Zumba class with happens to know her quite well. Everybody in Nairobi knows each other, that's what people say. So, I invited the Zumba girl for lunch and asked her about our mutual friend, Tasha. Unknowingly, she gave me more information than I needed including how Tasha and Jones met.
"She always tells this story." She started. "They were at Jones' friend's birthday party. Tasha was dancing with another girl when Jones came up to her."
"Aww… how cute," I said recalling that very night Jones and I had an argument and I didn't go to the party with him.
"Nowadays, they're inseparable. He's even taking her on holiday to Mauritius. How lucky is she?"
Lucky? That's laughable. The man who cheated on his 2-year girlfriend because she didn't go with him to a party. Or the man who takes another girl to his ex-girlfriend's dream holiday destination.
I understood why the girl was so excited to get Jones' attention, though. He was somewhat of a celebrity. He owned a popular nightclub where he spent most of his days and nights. To a 20-something-year-old girl, that seemed like the perfect boyfriend.
We parted ways with the Zumba girl and I immediately drove to Jones' club ready to cause a scene. I knew she was going to be there. That was my life she was living, sitting pretty in his office just the way he liked. I did a little soul-searching, however, and decided it wasn't worth it.
"What will causing a scene do?" I thought to myself. "It will only embarrass me more."
I spent hours in my car trying to come up with a good plan to stop them from going on my dream holiday. A part of me kept telling me to let it go but this wasn't one of those 'what would Jesus do?' situations. Jesus wouldn't even be in this situation.
The amount of dirt I dug up in one afternoon could bury their entire relationship but I couldn't lose track of what was important. Little Miss Tasha worked at the travel agency as a marketer. She convinced them bringing a celebrity on board would be good for their brand. As a result, they booked an all-expense paid trip for the said "celebrity" and a plus one. What they didn't know was that this celebrity was her boyfriend who simply owned a popular nightclub.
So, I decided to let them know.
That evening, I emailed the travel agency but didn't get a response until the following day from the General manager himself. It read,
Good evening Daisy,
We have noted your previous email and have taken its contents into consideration. We appreciate your concern and shall investigate the matter promptly. Kindly relay any other information that might help us. We shall also keep you anonymous as requested.
Warm regards,
Richard Mwita
General Manager.
I wasn't particularly proud of myself for snitching but the rules don't apply when your dream holiday is on the line. How could they be going on my dream holiday without even spending a cent? That's not how it worked. After that one email, I didn't bother much with how things turned out. If they chose to still pay for their trip, then that was completely up to them.
Days later, the general manager emailed me again letting me know that they confirmed my story was true and they let Tasha go. They fired her! For a while, I was shocked but again, what did I think would happen? It's not like they would give her a warning letter after she tried to defraud the company of an all-expense paid trip.
I ran into her friend, the Zumba girl, that week and she couldn't wait to spill the tea on Tasha's situation. As usual, I played dumb and really acted out my astonishment.
"Did you hear what happened to Tasha?" she started
"No. I've been off social media for a while."
"Girl, she even quit social media. I hear she was caught up in some job drama that they fired her." She explained as I remained quiet not to say something incriminating. "Then her boyfriend… remember Jones?"
His name got my attention. I stopped shuffling things in my gym bag and pucked up without seeming too eager.
"Yea, what about him?" I asked.
"I heard they broke up. apparently, he was dragged into that job drama. Poor Tasha. The way she was…"
The Zumba girl continued talking for another minute before she left for class. I still couldn't believe what I had just heard. Easy come easy go, they say. It seemed like Tasha had gotten more than she deserved but her Beloved Jones who had cost her everything was nowhere to be seen.
Despite all he had done, I still wanted Jones back. I wanted us to be the ones to go on that dream holiday. I wanted him to call and apologize. He didn't. Guys like him don't bother going back to their old news. He was probably looking for another young, pretty girl to take on my dream holiday.
More stories in The Singlehood Series
He Died With His Side Chick As The Main Chick Prepared His Birthday Surprise
When You Become His Permanent Side Chick
My Date Shocked Me With His Crazy Request
How I Got Pregnant After A One Night Stand At My Fresher's Bash
How I Got Stuck With The Bill After A Date With A Broke Guy
My Date Humiliated Me In Front Of My Workmates At A Tusker Project Fame Event
I Settled For The Wrong Guy Because My Clock Was Ticking And It Cost Me
My Best Friend Found Out She Was The Other Woman