I have a habit. I fall in love too fast. This year alone, I have planned my wedding sixteen times, with sixteen different guys. I can never seem to stop myself.
Here's the thing, 'becoming' and staying single is easy. Jumping into the sea for that wide array of fish, however, that's the hard part. So, when you meet a guy who finally seems to understand your complexities, can differentiate 'your' and 'you're' and listens to Janelle Monae, of course, he is the one!
Or not.
I am an artist and I moved to Nairobi because of its incredible art scene. With gigs all over the city and performances lined up, I get to encounter so many different and talented minds; which is why meeting Ed was not that much of a big deal, at first. We're calling him 'Ed' because I have not met anyone in this lifetime called Ed, do they still exist?
We met at a gig in Westie, I was performing and he was part of the audience, so again, I didn't think much of it when he came up to me after my set and said,
"You were amazing up there. I am such a fan!"
Instinctively, I went,"Oh my goodness. Really? You think so? Thank you so much for coming out in support."
"Anytime."
This is often followed by a hug and that's it.
Then he asked me "Can I have your IG handle or Twitter so I can follow you?"
"Umh, okay. Sure."
Which then sees me typing in my handles on the notepad on his phone because "sina bundles at the moment".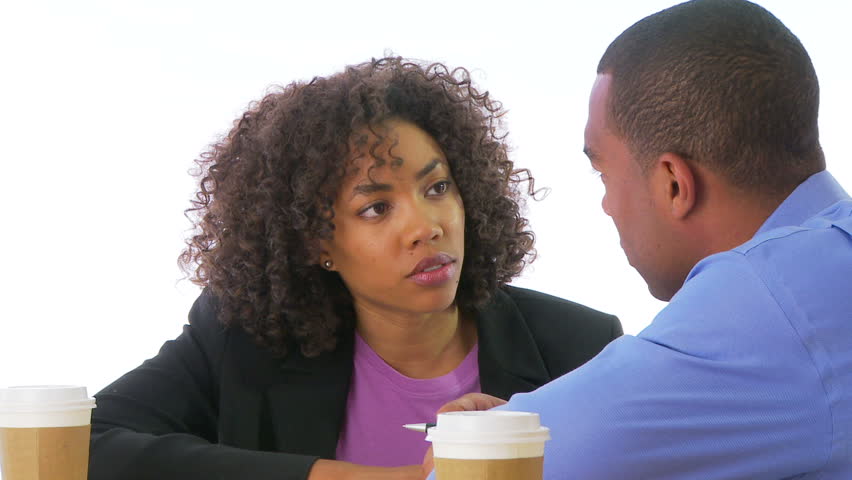 The next morning I wake up to a DM. 'Hey you, it was such a pleasure to meet you last night. You're such a brilliant performer. When can I see you on stage again?'
I respond and after about a day of constant texting he hits me with the 'Can we move this to WhatsApp?'
That, my friends, is where it all began.
Fast forward.
It's two weeks in and I am catching feelings. Fast. He is a great text-er, always prompt with the 'good mornings' and the overly used heart emojis and checking how my day went and if I have had a meal, which frankly, is a whole love language.
On a particular Thursday, after checking how my day went, he asks if I have any gigs lined up for the weekend. I had none. He then continues by asking me to have lunch on Saturday. Finally, a date. I agree, we set it up and meet on Saturday.
I love me some fries with cheese so I tell him to meet me at the KFC in town which also happens to be very close to my digs.
I get to the restaurant and he had arrived a few minutes earlier.
Being our first date, I finally get a chance to really examine this guy I've been swooning over for the past few weeks. He is dressed smart casual and although there isn't any unique scent to him, he has a smile that makes me tingly.
Seated at the restaurant, the conversation is amazing. He is a fantastic listener who isn't keen on shutting me down with the "that's nothing. You should hear what I went through". We exchange banter on music and childhood memories, he also happens to be the only other human being to have watched Mad Men. I am a sucker for anyone who can make me laugh from the pits of my belly and he does exactly that.
I am thinking to myself, this is perfect; random meet up at an event, great conversation on phone and the perfect gentleman in person. I am swooning folks and I can hear 'Wedding March' playing in the background.
But, hold on, what's that ring?
His phone vibrates on the table and he picks it up.
"Hello…..yeah, yeah, hata I am with her right now…..(laughs) no it's going great……I'll text you baadaye……sawa sawa." (hangs up)
"You were saying?"
"Nothing. You must have really amazing friends, though"
"Why do you say so?"
"That wasn't one of your boys checking?"
"Actually, that was my girlfriend."
"Excuse me?"
"Hey, don't worry. She knows. We're kinda in an open relationship. In fact, if this goes well, she would love to do brunch."
"Is that actually a thing people do?"
"Totally. Plus it is just lunch for now, who knows what it might lead up to?"
There's a smirk on his face and for a second I start to think that he is joking.
I don't know if it's possible for your heart to beat in your throat but for a quick second there I could feel a pulse. I had read about this before but I couldn't ever imagine myself in such a situation. The fact that he was very relaxed about this also had me very confused. Why would he bring this up at the first meeting?  How am I supposed to deal with this?
He continued to stare at me waiting for an answer. I was blank, shocked so eventually, I picked up my bag and just started walking.
I don't really remember much after that, except that I was home in ten minutes and his number was blocked and deleted on my way there. I have never seen him again and to be honest, if this is what I am expected to deal with in modern dating, I'd rather just chill at the beach on that sea. No fishing.
Related 
The Singlehood Series: My Date Humiliated Me In Front Of My Workmates At A Tusker Project Fame Event
The Singlehood Series: An Office Romance Might Get Me In Trouble With The Girls At The Office
The Singlehood Series: How I Got Stuck With A Bill After A Date With A Broke Guy
Single Lady In Nairobi: The Date With The One That Didn't Work Out